CATSKILL, NY – We live in a world where packaging/portion sizes seem to be shrinking while prices keep rising. Have you checked out a box of pasta, carton of crackers or a can of shaving cream at the grocery store lately? The containers are smaller than they once were, yet cost more.
In restaurants, it's now commonplace to get menu whiplash, especially when the price hike is accompanied by a downsized portion. I mention this because riding buddy Bob Rosen and I were pleasantly shocked Friday when our lunch orders at J&J Smokehouse BBQ arrived at our outside patio table and the portions were huge.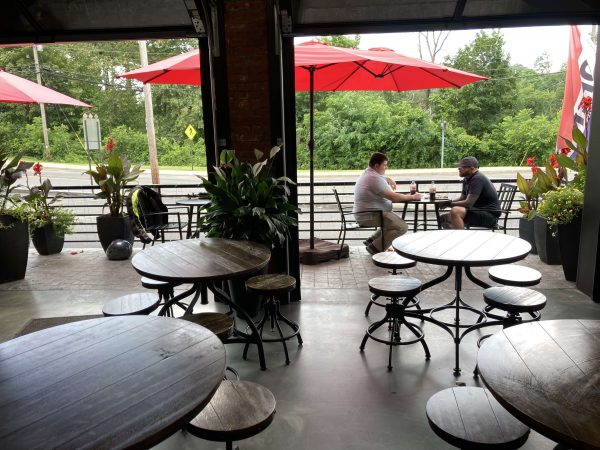 That the service was instantaneous, the prices not over the top given the quantity, and the food was delicious made for a memorable visit that was bookended by riding some enjoyable roads in Columbia and Dutchess Counties in New York.
J&J Smokehouse BBQ and Catskill are actually located in Greene County on the west side of the Hudson River, accessed via the Rip Van Winkle Bridge. However, our route plan and time constraints didn't allow for any riding in that area. Our sole purpose was to find J&J Smokehouse BBQ (having been tipped to its fare a few days earlier), eat and ride.
The eatery's name reflects its ownership – the husband and wife team of Jim and Jill Sterling. They opened at 550 Main Street, footsteps from a railroad trestle, in 2019. "My husband got tired of driving for barbecue," Jill explained.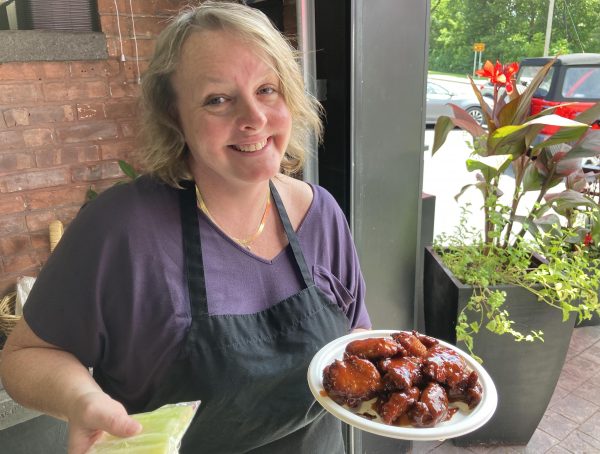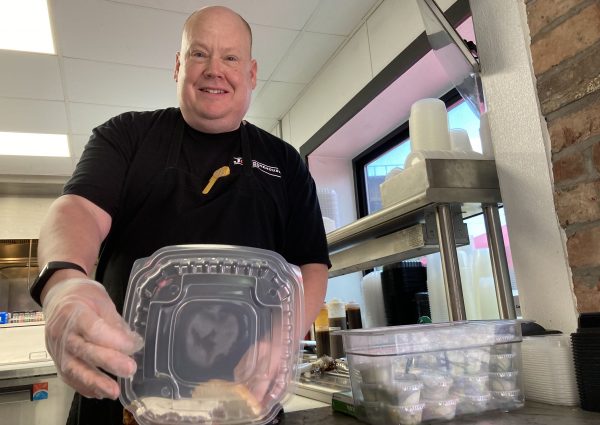 In a previous life, Jim was food service director at Columbia Memorial Health hospital in Hudson, NY, so he knew his way around a commercial kitchen before opening the restaurant. All it took for J&J Smokehouse BBQ to get up and running was a building and some smokers. The building that they found had opened in 1941 and originally housed a gas station.
In fact, in the restroom is a large black and white photo (below) showing the building in its Chevron gas station days, complete with state troopers.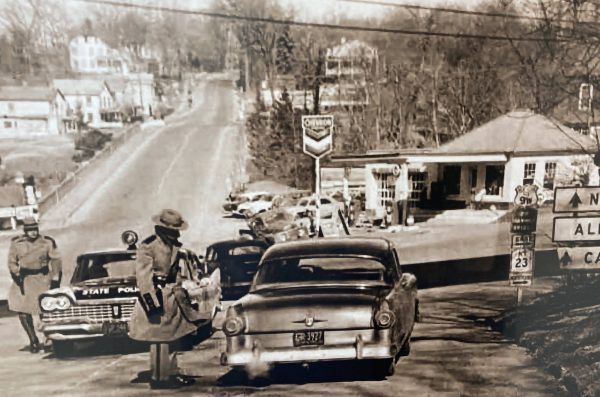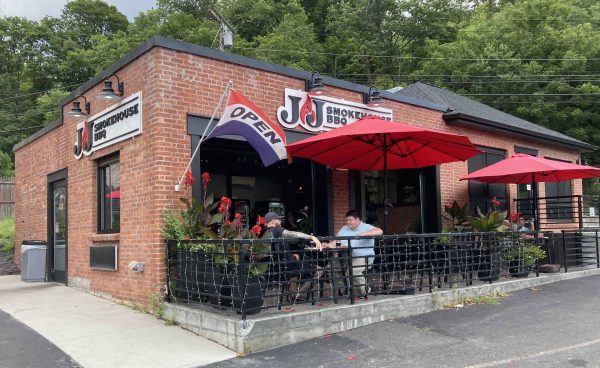 Other eateries had later inhabited the building. "When we got it, it had been empty three to four years," said Jill, reporting that it required "total restoration." The building was gutted except for the brick and a single steel beam. In rehabbing the building, they discovered a garage pit beneath the floor.
What Bob and I discovered upon looking at the menu was a wide variety of choices. Bob ordered a "Just the One" platter ($13.99), a one meat offering with two sides, cornbread and spicy house pickles. He selected the (shredded) beef brisket with cole slaw and macaroni and cheese. I opted for smoked pastrami J&J Reuben ($13.99) with mac and cheese.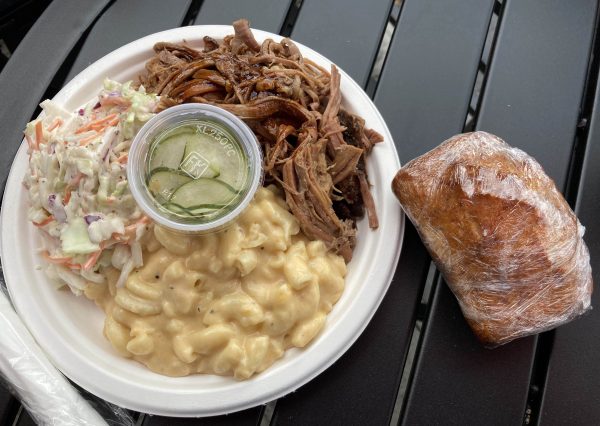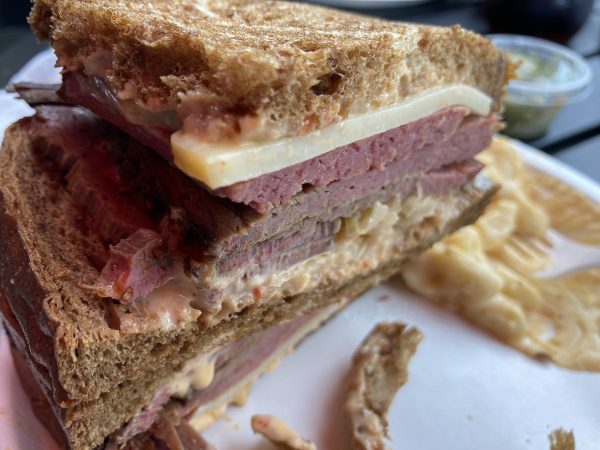 Bob's view of the brisket was that it was smoky, tender, lightly sweet with good flavor. My sandwich, once I got my mouth around it, was equally flavorful. The only problem was that there was so much food that cleaning the plate was a challenge.
Having visited many BBQ stands over the decades, we ultimately agreed that J&J Smokehouse BBQ qualifies as memorable. We're not legitimate food critics, just riders who enjoy a good meal, but Jill and Jim have certainly have created a place that welcomes riders and delivers on the vittles. Hard to believe that in a world of shrinking portion sizes you may actually need a doggy bag.
Hello! If you enjoyed this post, please share it with other motorcyclists by clicking on the social media buttons below.