Stymied for a Christmas gift for a BMW owner? A copy of the recently-released coffee table tome titled "BMW Motorcycles: 100 Years" might be the answer. Written by Alan Dowds and packed with archival pictures spanning a century, "BMW Motorcycles: 100 Years" is an elegant, comprehensive and celebratory book.
Dowds notes in the introduction that making "transitions from hammering metal and burning coal to managing global production chains at the speed of light over fiber-optic cables is the reserve of truly impressive firms – and the people behind them."
And BMW is certainly impressive.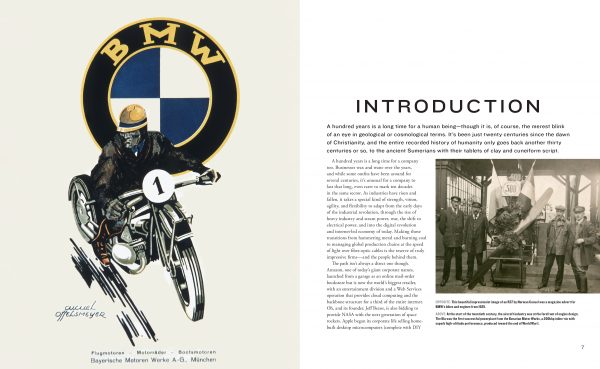 While other well-known brands such as Indian, Harley-Davidson and Triumph preceded BMW, which didn't bring out its first model until 1923 – the R23 – BMW's "saga has never been dull," Dowds writes. "It's the story of a company that is welded to its principles and traditions…"
But is a company that has adapted to market demands. "Arguably the most exciting part of the BMW story has been the last twenty-five years," the author suggests.
Dowds admits, "When I started riding in the late 1980s, the BMW badge held little appeal for me, an eighteen-year-old biker in Glasgow, Scotland." He preferred sportier models. "BMW, as the only German option, looked a bit old and dull in comparison to Japan or Italy."
In the 21st Century, though, BMW "reinvented itself as a high-tech, high-performance bike builder that could match – and top – anything from Japan or Italy."
Laying out how BMW got to where it is today is the purpose of "BMW Motorcycles: 100 Years," and it does so with authority as Dowds has tested virtually every model produced by BMW over the past three decades.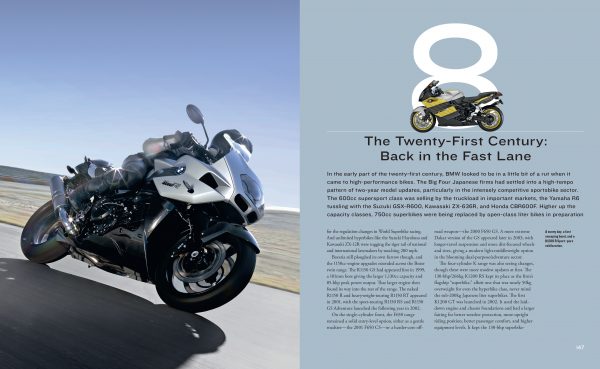 As the owner of several BMWs over the years myself, including a 1987 R 80 RT that's currently in the garage and running strong, I can attest to the personality of the brand's boxer models. And, like many owners, I can also gripe about the price and excessive technology found in current models.
Nonetheless, BMW has back story worth discovering no matter an owner's model.
"BMW Mororcycles: 100 Years" is available on Amazon for $51.85. BTW, check out the Bookshelf page for some other books devoted to motorcycles that are worthy of consideration.
Hello! If you enjoyed this post, please share it with other motorcyclists by clicking on the social media buttons below.