Some products and brands just naturally go together. Captain Morgan spiced rum and Coca-Cola come immediately to mind (although at this time of the year Southern Comfort-branded eggnog should perhaps be substituted for Coke). But what about an athletic shoe manufacturer from Germany and a motorcycle maker from Japan teaming up?
Specifically, adidas and Kawasaki. An innovative collaboration or just odd?
It was late last month that the two companies announced a "bold new footwear release" in the form of the ZX22 model "reigniting the collaboration that fuses the aesthetic of the Japanese powersports titan into the world of of the celebrated ZX sneaker range" from adidas.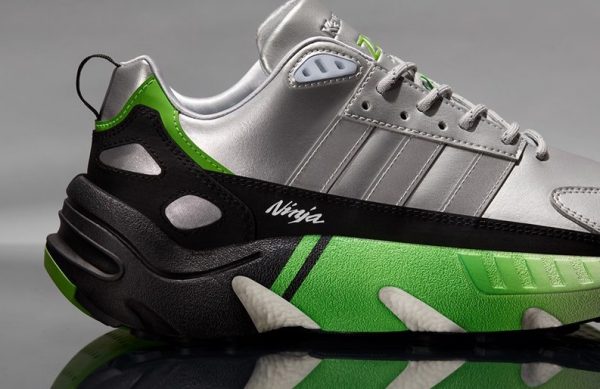 Emblazoned with Kawasaki's well-known Ninja motorcycle name, the new shoes display the adidas name on one shoe tongue and the Kawasaki name on the other. In a further nod to Kawasaki, they feature a "bold heel cage accented with lime green and black."
The ZX22 model sells for $151 and comes, ahem, on the heels of collaborative sneaker models released back in April – the ZX 5K Boost and the ZX8000.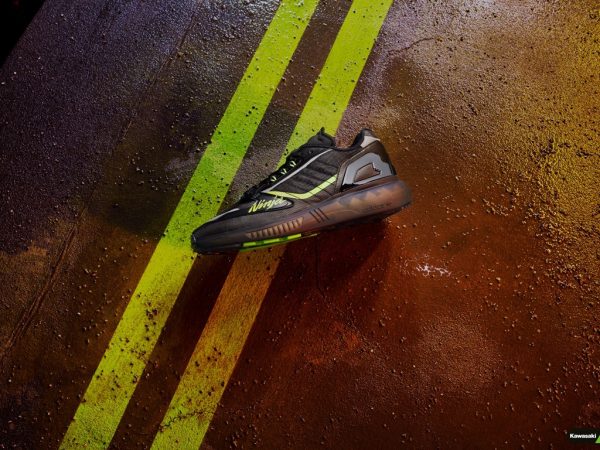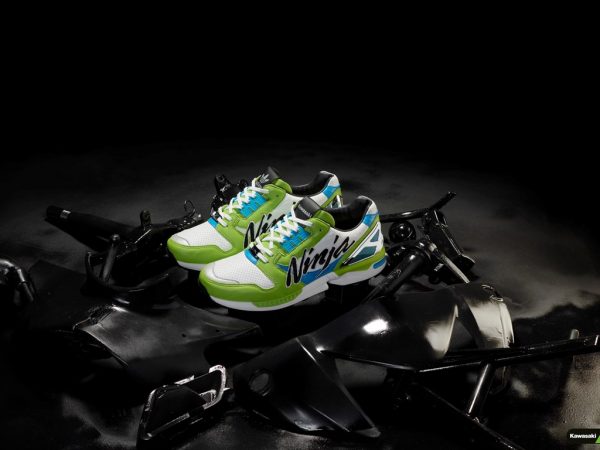 The ZX 5K Boost is black with Kawasaki green accents, while the ZX8000 features a white kangaroo leather upper. Only the ZX22 and ZX 5K Boost (at $166) are currently shown for sale on Kawasaki's website.
But what of the collaboration between adidas and Kawasaki? Does it make sense or is it a stretch? And why not make a high-top model? A little armor could easily be added as well as some reflective material and the model could be sold as protective gear for motorcyclists. The current kicks are just a fashion statement to be worn when not riding.
(Editor's note: The eggnog brand mentioned in the first paragraph of this story was initially misidentified. It was changed to the correct brand on Dec. 11, 2022.)
Hello! If you enjoyed this post, please share it with other riders by clicking on the social media buttons below.