In one respect, all riders are the same. We may dress differently. We may ride different styles of motorcycles. We may use our motorcycles for different purposes; recreation being the primary reason here in the U.S. But we all have a sense of daring or adventure whether the ride is to the local ice cream stand or to a remote location hundreds of miles away.
What the recently-released coffee table book "The Riders" (Motorbooks, $45) does in an elegant and revealing manner is showcase the enthusiasm and oneness of riders from around the world. It packages shots taken by Argentinian photographer Henry von Wartenberg, mixing in essays from such well-known moto-journalists as Paul d'Orleans and Peter Egan.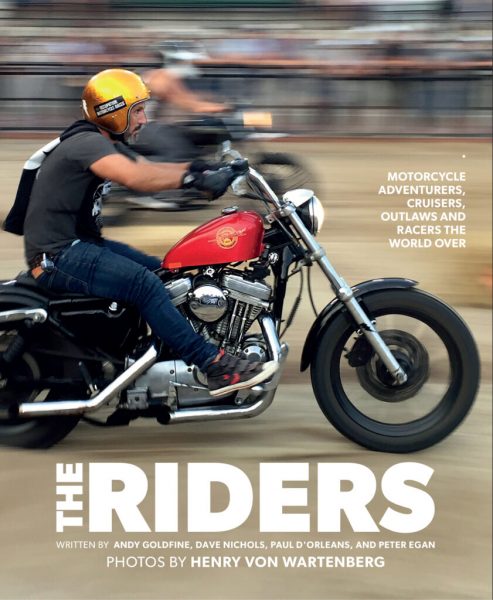 "The Riders" has both black and white and color photos that were shot over several years, with von Wartenberg taking readers to places they are never apt to visit. In the introduction, he explains that "…many came my way while I was engaged in other activities, such as family vacations."
He must have a daring family. While shots range from a chopper rider in San Diego to a Vespa rider on a street in Buenos Aries. There are also exotic and desolate locales. There are salt flats in Bolivia, sand dunes in Chile, and a barren landscape in Mongolia.

There are also beauty shots – winding roads in Tuscany in Italy, green fields in Romania, and the snow-capped Alps on the border of Italy and Austria.
Two elements stand out in "The Riders." There's the joy of riding that we all feel. Smiles and a sense of camaraderie abound in the book. There's also the stark fact that motorcycles are used elsewhere for more than just fun. They are a main mode of transportation. They are used for work. They are a necessity.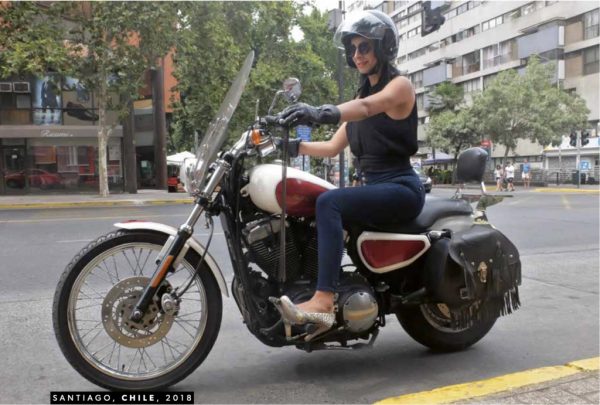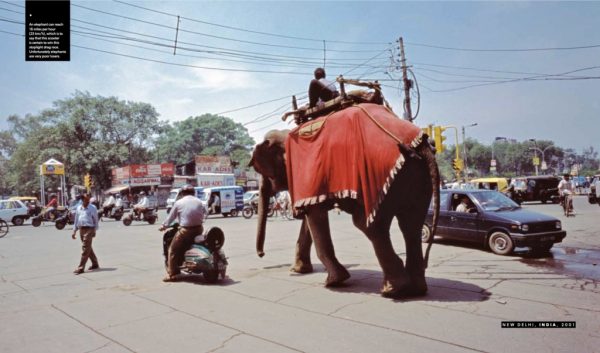 Over the years, von Wartenberger has photographed riders and scenes in more than 30 countries. In each of his closeup shots, it's possible to look into the rider's eyes and know that they know what you know about riding. Nothing needs to be spoken. "The Riders" shows just how a bond exists between riders no matter where they live.
(Except for top photo, pictures from "The Riders" courtesy of Motorbooks.)
Hello! If you enjoyed this story, please share it with other riders by clicking on the social media buttons below.