WINDHAM, NH – Nault's Powersports here is offering a $10,000 reward for information leading to the arrest and conviction of the persons responsible for stealing five Kawasaki dirt bikes worth more than $30,000 from the dealership over the weekend.
Surveillance video of the break in, which happened overnight Saturday, shows multiple people wearing hoodies wheeling the green 2021 models out of the store at 60 Range Road. Initial reports put the value of the bikes at $38,000, but later reports pegged the amount at about $33,000.
"It's our opinion that they had been there before, probably looked around, saw the display, knew what they wanted, because they were pretty clear on what they were picking out for bikes," Nault's Powersports manager Curt Grenier told WMUR-TV.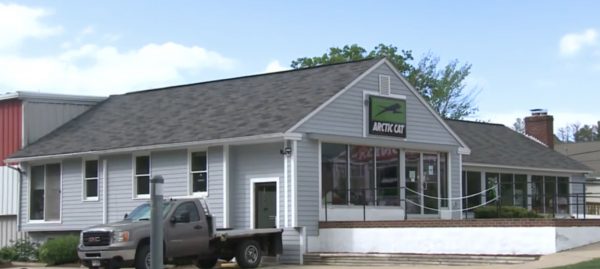 The Windham Police Department was notified of the break in by a passerby. "We have initial reports that there may have been vehicles involved so they just didn't take these and drive off with them," Sgt. Shane Mirisiola told the TV station. "They may have loaded them into some type of trailer or truck."
The theft at the Honda-Kawasaki dealership is particularly disturbing because COVID-19 pandemic buying has reduced inventory at Nault's Powersports. "That's people's paychecks. Our sales guys on the floor. We have, I can't stress, very little inventory to sell. When you steal that, you're stealing somebody's paycheck," Grenier said.
Police said surveillance video showed an older model Honda CRV pulling up to the side of Nault's building about 1:35 a.m. Saturday and several people were seen getting out. Rocks were used to smash the glass store to the dealership.
(Updated: 5/27 at 7:45 a.m.)
Hello! If you found this story to be interesting, please share with other riders by clicking on the social media buttons below.