Two popular motorcycle events devoted to British brands have been shelved for this year because of the COVID-19 pandemic, although one apparently holds out faint hope that it might be mounted later.
The 30th annual show and swap meet by the Massachusetts chapter of the British Iron Association scheduled for Sunday, May 24 at the Singletary Rod & Gun Club in Oxford, MA won't come off as planned on the date.
"Officially, we want to put it in as 'postponed until further notice.' We'll leave it at that," said Marty D'Apolito of the Massachusetts BIA on Sunday. Perhaps the show can be mounted later, but it sounds iffy.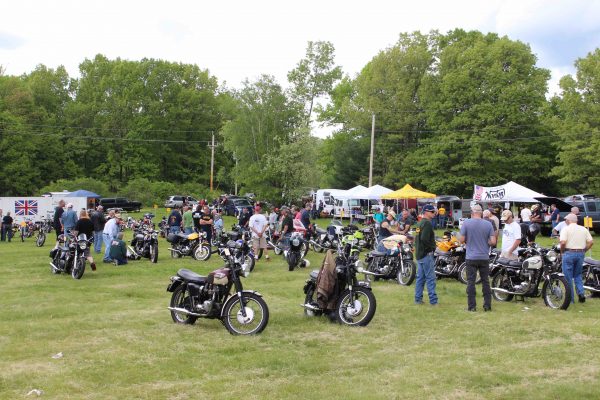 Bennington Triumph Bash Canceled
Getting canceled outright is the 13th annual Bennington Triumph Bash in Bennington, VT, set for May 29 through 31.
"We have no choice in the matter; Vermont's accommodations are not allowed to accept reservations before June 15, and those reservations already made can't be honored," according to a statement from the event posted on Facebook.
"It's also unlikely that restaurants will be back to normal by the end of May, and large gatherings will almost certainly still be banned. So, sadly, for the first time since we started the Bennington Triumph Bash in 2008, we have to cancel it this year."
Plans are already in the works, however, for a return of the Bennington Triumph Bash in 2021. The dates will be June 4 through 6.
Americade, Laconia To Decide Soon
Meanwhile, the status of Americade in Lake George, NY will be known later this week. The annual event is scheduled for June 1 through 6. However, in a video statement April 9 posted on Facebook, organizer Christian Dutcher said, "It's possible that a change could be made."
Also up in the air is Laconia Motorcycle Week, scheduled for June 13 through 20 in New Hampshire. It might be postponed until August. An announcement is expected by month's end.