GRAND RAPIDS, MI – The model was announced nearly eight months ago and isn't due to be produced until 2025, but Buell Motorcycle Co. is already declaring its forthcoming Super Cruiser to be a success.
The company announced this week that the Super Cruiser has thus far generated $120 million in preorders. Weighing in at 450 pounds and boasting 175 horsepower, the high performance model will be priced somewhere between $20,000 and $30,000.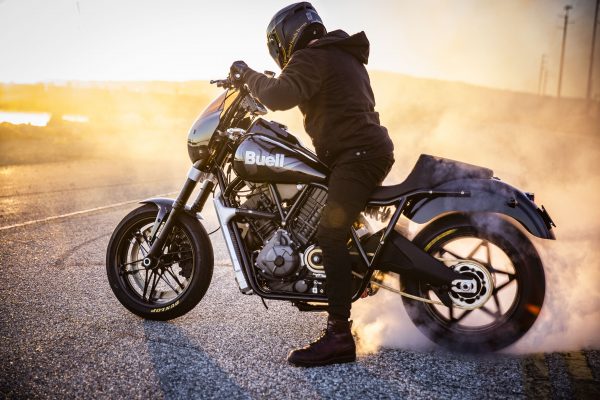 "Americans love style, muscle, and performance. The Super Cruiser breaks the mold for all three, and the response shows that Buell simply nailed it. This is utterly unheard of for an American V-Twin," said Buell CEO Bill Melvin. The model is a collaboration with motorcycle designer Roland Sands.
The revived Buell name has been in existence since 2021 and currently offers two sport bike models – the Hammerhead 1190 and the 1190SX. Their prices range from $18,995 to $26,775. It also has a Supertouring model available for 2024 starting at $21,995.
"We've laid a solid foundation over the last two years with an amazing team and support from West Michigan leaders," said Melvin. "Now, the overwhelming demand for the Super Cruiser puts Buell on a trajectory for significant long-term growth. This ramp-up will be nothing short of exhilarating."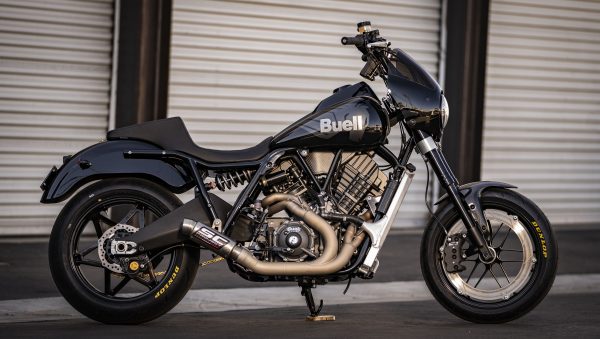 (Photos courtesy of Buell Motorcycle Co.)