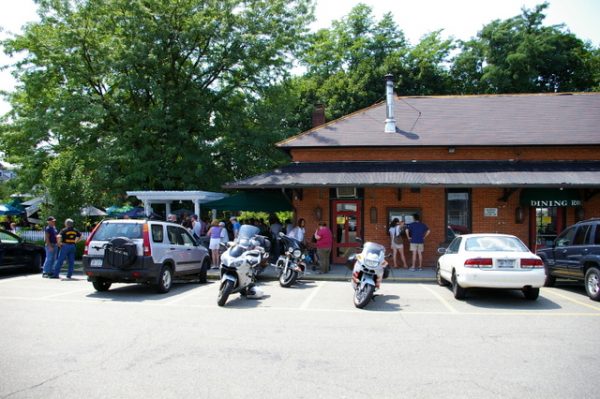 COLD SPRING, NY – Built in 1884 as a passenger and freight terminal, the motorcycle-friendly Cold Spring Depot was an active station until 1954 and has been an eatery since 1972. In-between it was a car dealership and repair shop. If you dine outdoors on the patio, you can expect to have your conversation interrupted by the Metro North and Amtrak trains that whiz by.
Cold Spring Depot's menu goes far beyond dining car fare, too. For dinner, there's lobster ravioli and filet mignon. There's also comfort food in the form of shepherd's pie and chicken pot pie.
Cold Spring Depot is also supposedly haunted by the ghost of a socialite who was murdered there by her husband on a wintery night in the 1890s. A cold blast of air is said to gush by the bench where she was killed at precisely 10:13 p.m. every night.
(Recommended by Vince Preiato)