(Editor's Note – May 5, 2023: Voting in the semi-final round of the Dream Chopper contest ended Thursday night and Benjamin Washington finished third in his group, which eliminated him from the contest.)
TORRINGTON – Benjamin Washington doesn't have campaign signs in his front yard or a bank account stuffed with donations to fund his effort, yet he's already made it to the quarter-finals of the national online Dream Chopper contest.
The contest benefits the non-profit organization for veterans Hope For The Warriors. The winner gets to design and build a custom motorcycle with Paul Teutul Sr. of Orange County Choppers and "American Chopper" reality TV show notoriety.
"My wife wants me to have a hobby," Washington said last week as he stood in the backyard of his Torrington home.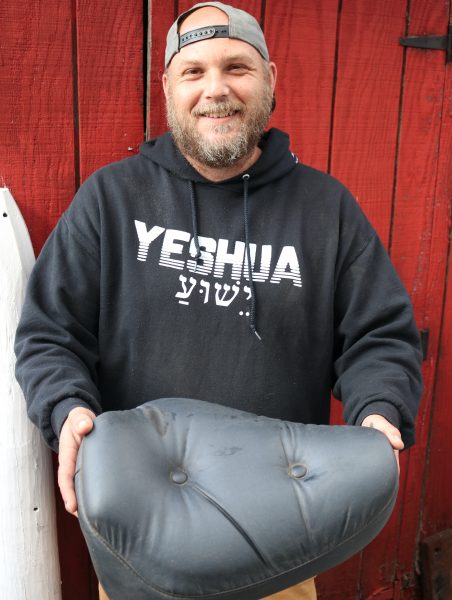 Washington entered the contest in mid-March and has already survived several rounds of the competition. The winner will be determined by online voting. He said the contest began with one thousand groups of 70 or so entrants each.
Just how many people entered the contest isn't known. In response to an email inquiry from RIDE-CT, the "Dream Chopper Team" responded, "We are unable to provide the total competitor count." A review of the contest website shows the field has now been winnowed down to more than 500 contestants.
"Going up against tough competition now," said Washington. "I understand the odds. To have made it this far is incredible on its own."
Washington Is An Unlikely Contestant
What makes Washington's story notable is the fact he's a disabled, stay-at-home father of three children. He's never owned a motorcycle. He's never even ridden a motorcycle, and his bum back would make operating one a challenge for him.
"I've never had a motorcycle. I've messed around with quads and snowmobiles," he said.

Washington is relying on word of mouth to garner votes on the page that features him on the contest's website. Voters may cast a free ballot daily. They may also cast a "Warrior Vote" that requires a donation to Hope For The Warriors. Vote HERE.
The 40-year-old Barkhamsted native has a design idea for a motorcycle if he should be the Dream Chopper victor. "I want the 'Easy Rider' style with a little fatter tires," he said, referring to the Captain America chopper that Peter Fonda rode in the 1969 motion picture "Easy Rider."
Back Issues Prevent Him From Working
Washington is unable to work because of degenerative disc disease. He has endured a discectomy. If he wins, he'd like a sidecar to go with the bike to help make it possible for him to ride. "I want to take the kids. The sidecar would also help with the stability with my back," he said.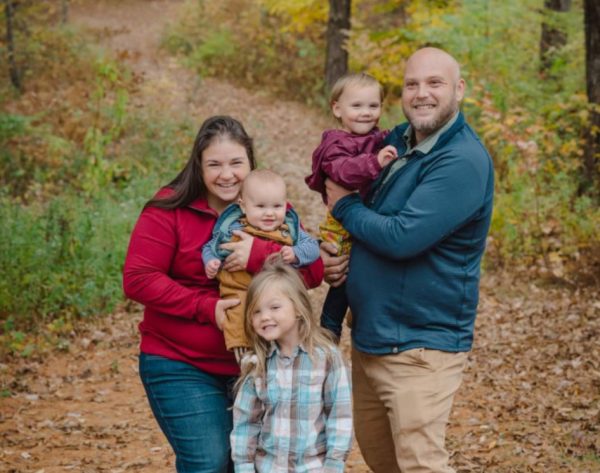 Washington and his wife, Jess, have three children – six-year-old Silas, three-year-old Zion and one-year-old Elijah. He said he needs "to get a hobby and get out. I don't do anything," except for watching the kids. "All of my friends are working and by the time they get out, I'm exhausted."
Voting In Quarter-Final Ends Thursday Night
Online voting in the quarter-finals of Dream Chopper ends at 9 p.m. Thursday (May 4). The semi-finals begin on May 5 and the finals on May 18. The winner will be revealed on May 26.
Since a story on his entry appeared in a local "Republican-American" newspaper last week, he's risen from seventh place on the balloting in his quarter-final group to third place. A few more votes might get him to the next round.
REMINDER: RIDE-CT invites you to check out and subscribe to its classic car YouTube channel.