NORTH GRANBY, CT – The Facebook notification from the Ramapo Motorcycle Club arrived Thursday while I was sitting at my computer working my checklist for my second Crotona Midnight Run. It had the word  "Postponed" stamped across the event flyer.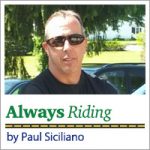 Due to the weather forecast of snow, rain and anything else possible to fall from the sky, the 101st run has been postponed for a week.
As a Motorcycle Safety Foundation certified instructor and someone who promotes safety and skills practice, I know postponement is a sound decision. However, as a daily rider, it feels like a slap in the face and wholly contrary to the run's original mission and heritage. 
This ride began with hardened, rough and tough motorcyclists who tested their mettle in the middle of winter for not much more than bragging rights. This was not a ride for just anyone.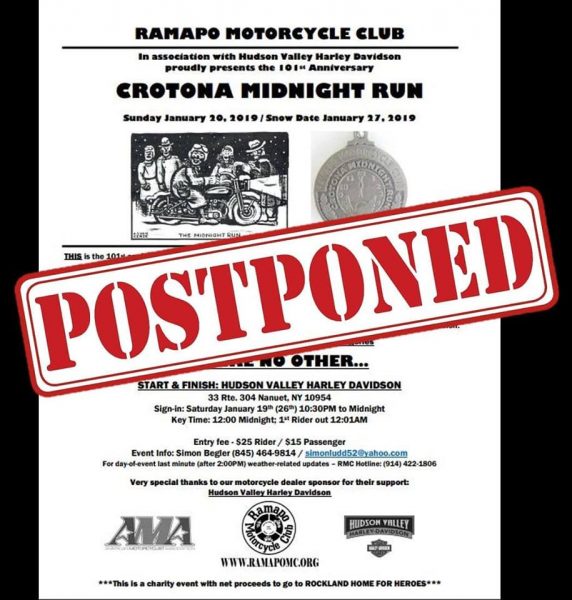 Mark Zimmerman wrote about it in "Motorcycle Cruiser" magazine in 2009. "The inaugural Crotona Midnight Run took place on New Year's Eve 1911. It's taken place every year since, except for a hiatus during the first and second World War," he recalled.
"(The) timed road-run format and the challenges facing the riders remain much as they were during the early years. Riders must be able to follow the route sheet and maintain a 30-mph average speed while contending with bitter cold, darkness, ice-spotted roads and, if it comes to it, snow."
Last January, I rode in the 100th run, which was also delayed due to weather. In the weeks leading up to it, I prepared by riding in sub-zero temperatures and snowstorms and freezing rain that resulted in black ice conditions. 
I recall one night after midnight when I rode up on a motor vehicle accident in near zero visibility. High wind, snow and black ice resulted in an overturned S.U.V. It took me almost one-eight of a mile to come to a stop, wrestling to keep my BMW K 1200 RS upright so as not to hit the fire truck blocking the road. 
The fireman could not believe I was on a motorcycle. When he watched me turn the bike around – they had closed the road – I remember him saying "I hope you make it home!" as I rode off to ride for several more hours in that storm. 
I saw this as my earning my ticket to entering the legendary Crotona Midnight Run.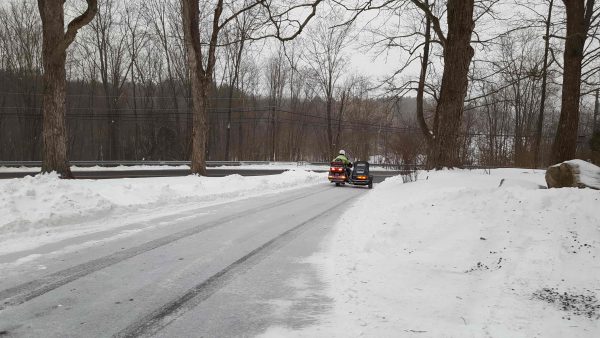 When Ramapo Motorcycle Club postponed the run last year, I was a bit relieved actually. Not only did my safety voice agree, but it gave me another week to prepare. Again I saw my conditioning as "qualifying" to even be in it. This ride is legendary! 
I later spoke with Piet Boonstra, a man the American Motorcyclist Association named their "outstanding road rider" in 2002 about how he took first place in past runs and he recalled that the conditions – no matter how severe – never caused a postponement. 
The gear (or lack of it, compared to today) became more innovative and I'm not talking more amps to your heated gear. It was stuff like some neoprene duct tape applied to a new wool sock that Sears just released in the catalog the Christmas prior to the run. Like a Marine, these guys adapted and overcame what they were dealt.
Piet even shared with me a story of how he even challenged the time keeper at a check point in a blizzard, which demonstrated to me what kind of rider entered the Crotona Midnight Run.
I'm not alone in my frustration over this weekend's scheduled run being postponed. Another entrant, Michael Aldea from New Jersey, complained in a since-deleted Facebook post, "The reason all finishers were given a medal is because … the Midnight Run was a challenging, medal worthy achievement. Riders conquered darkness with weak lights, poor roads and cold, often inclement weather on not very reliable machines.
"Now it has become an easy ride after dark on bulletproof machines with great lights, on good roads, with electric gear to keep you warm, and the big challenge is not to get lost. Motorcyclists used to be tough individuals but now they seem to just be a lot of bland old men."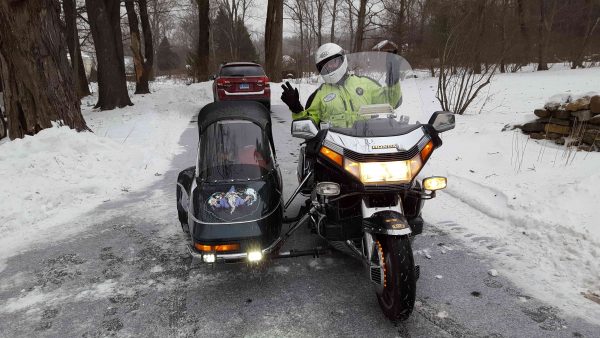 I will say again that the Ramapo Motorcycle Club did the right thing postponing the event. In today's climate they didn't even have a choice. That is the sad truth. But they did postpone it. 
The Crotona Midnight Run no longer exists in its original and intended form. The Crotona Midnight Run has perished. It should be re-named the Ramapo Midnight Run and downgraded from achievement to something just above a pleasure ride. These days, it seems, everyone must get a trophy. Tell me I am wrong.
I'm now considering dropping out because some practice runs have already been much, much tougher than the postponed run will be. What's the point?