MILFORD, CT – Austrian motorcycle maker KTM has signed a fourth dealership to carry its bright orange motorcycles in Connecticut. Soon-to-open Colonial Power and Sport, which is being launched by the owner of Colonial Toyota here, is expected to open in late December or early January.
"We're building a heck of a store down here. It's going to be a destination location," said Noel Guidone, general sales manager for Colonial Power and Sport. In addition to KTM motorcycles, the store will also sell Husqvarna power equipment and American Cargo trailers.
Guidone said work began on the 17,000-square-foot dealership in July and is progressing. The sign out front just went up. Windows, a ceiling and more still need to be installed. While Colonial Power and Sport has a Facebook page that has quietly been providing periodic status reports, a website has yet to be launched.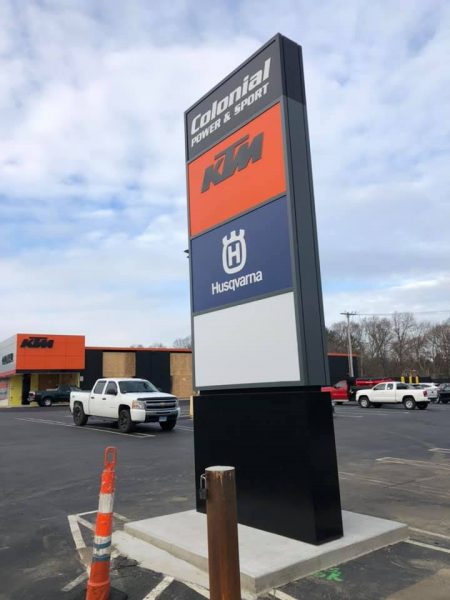 The low profile so far is on purpose. "I don't want to give the impression we're open for business yet because I don't want to disappoint anyone," Guidone said this morning.
Colonial Toyota has been in Milford since 1985 and is owned by Robert E. "Bobby" Crabtree Jr. Guidone described him as a power sports enthusiast, so branching out made sense.
"KTM actually contacted him a couple of years ago and the ball started to slowly roll. I think it's something that he always wanted to do and the right manufacturer and the right opportunity came around," Guidone said.
Colonial Power and Sport will join MotoFIT in Danbury, Manchester Honda-KTM-Husqvarna and Motorsports Nation in Plainfield in selling KTM models in Connecticut.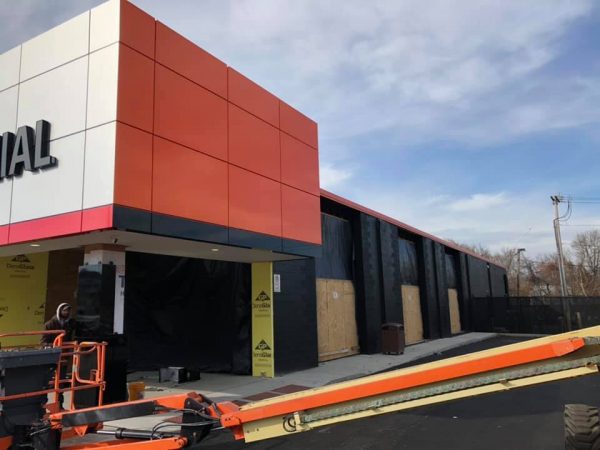 Crabtree has done a video that's posted on YouTube promoting the new motorcycle dealership. Guidone said brand expansion will likely happen in the future with the addition of two other lines owned by KTM – Husqvarna and Gas Gas.
(Photos courtesy of Colonial Power and Sport's Facebook page.)
Hello! If you enjoyed this story, please share it with other riders by clicking on the social media buttons below.