BOLOGNA, Italy – It's a sport model that was introduced in 1993 and has sold more than 350,000 copies. For 2021, Ducati has again updated its Monster, dropping the number that's attached to its outgoing Monster 821 model.
The new Monster is powered by a 937cc Testastretta twin-cylinder engine that produces 111 horsepower, a drop of one pony from the Monster 821. However, it's much, much lighter than its predecessor and a tad less costly.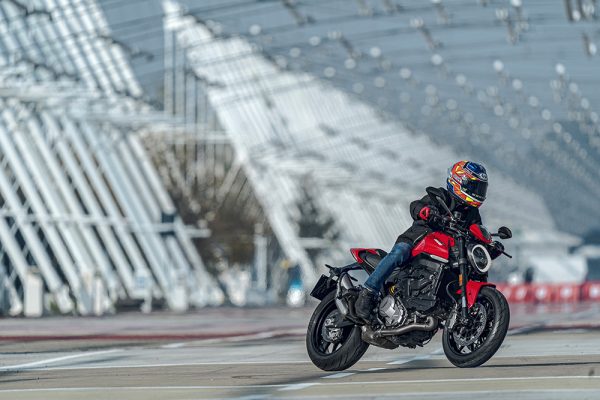 In fact, the new Monster weighs nearly 40 pounds less and comes in at only 366 pounds dry. This is attributable to an aluminum front frame derived from the Panigale V4, a lighter swing arm, lighter rims and other weight savings.
Not only is the new Monster lighter, it is more compact, Ducati says, while declaring it "A Monster never so Monster." That means a bison back gas tank.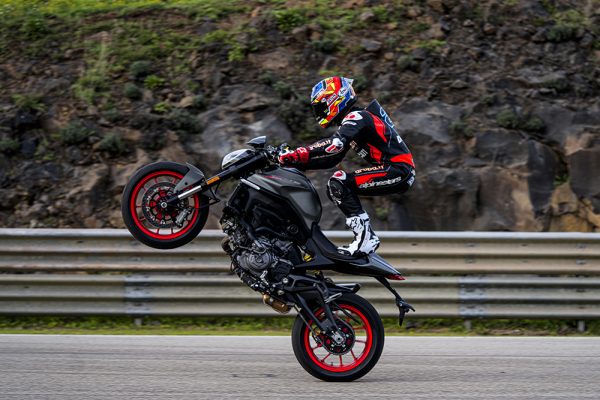 The Monster has ABS standard, along with traction and wheelie control, and comes with three riding modes: Sport, Touring and Urban. It has a 32.3-inch seat, but there is also a 31.5-inch lower seat. A suspension lowing kit can get the seat height down to 30.5 inches for riders with even shorter inseams.
Ducati plans two versions of the model – the Monster and the Monster Plus, which adds a small windscreen and rear seat cowl. Both models will be available in red, gray and matte black.
The base 2021 Monster has an MSRP of $11,895 (or $100 less than the 2020 Monster 821), while the Monster Plus is $12,195 (or $700 less than the Monster 821's Stealth variant).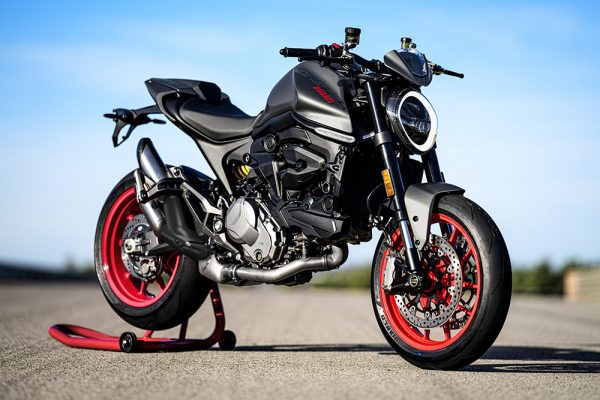 Ducati also says the Monster has been designed for customization with sticker kits and painted plastic kits offered as accessories. There are also carbon fiber and machined accessories to make an individual model stand out.
(Photos courtesy of Ducati.)
Hello! If you enjoyed this story, please share it with other riders by clicking on the social media buttons below.