TERRYVILLE, CT – Maine "Ted" Smith wasn't making any predictions today as to crowd size at this weekend's National Meet at the Terryville Fairgrounds being staged by the Yankee Chapter of the Antique Motorcycle Club of America. However, the organization's president did drop some clues as to why the turnout might be substantial.
For one, at least 90 vendors have pre-registered. Secondly, the volume of phone calls in the days leading up to the vintage show and swap meet have been unusually hefty. And, thirdly, two other AMCA National Meets planned this year in the Northeast – one in upstate New York and the other in New Jersey – had to be canceled because of state requirements related to the COVID-19 pandemic.
Add to it the pent up demand from being unable to attend shows in 2020 and all signs point to a successful show.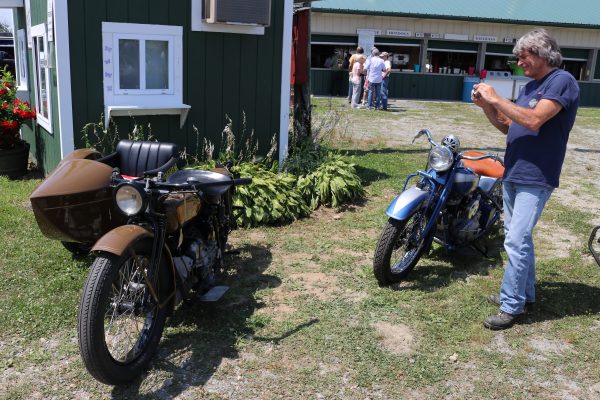 The two-day National Meet is set for Friday and Saturday. The gates open both days at 8 a.m. with Thursday being devoted to setup.
Smith reported that due to construction projects at the fairgrounds, the layout will be "dramatically different" from past years. The building used in the past solely for indoor vendors will be shared this year with antique models entered for judging, although judging may be done outside if the weather cooperates.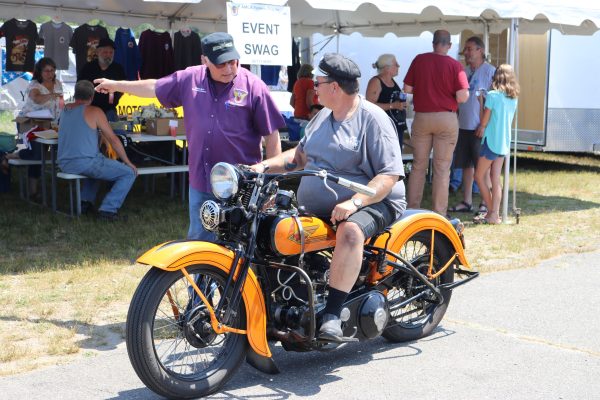 The National Meet has been staged at the Terryville Fairgrounds since 2018, with the exception of last year when it was canceled due to the pandemic. Prior to coming to Terryville, the meet was held for 24 years at the Hebron Fairgrounds in Hebron, CT.
That location was abandoned after the 2017 meet. In a story at the time, the Yankee Chapter attributed the cross-state move to "poor and sometimes non-existent communication for months at a time" by the Hebron Lions Club, which operates the venue, and "substantial increases in our rental and other costs."
(Photos from the National Meet in Terryville in 2019.)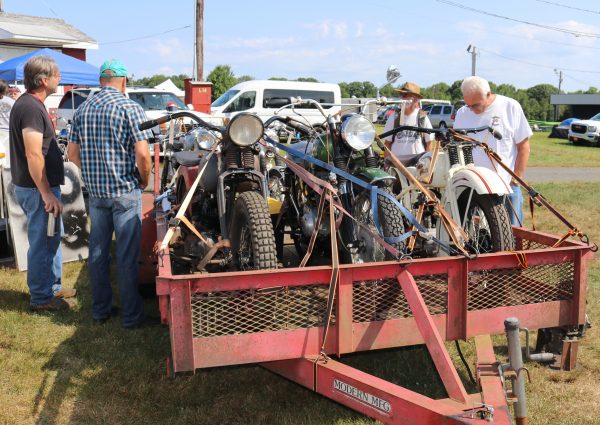 Hello! If you found this story useful, please share it with other motorcyclists by clicking on the social media buttons below.