WINSTED, CT – Pictures posted by "friends" on social media have been teasing the Railway Cafe for several months, but it wasn't until last week that the opportunity for a breakfast visit presented itself. The eatery opened back in April in a centuries-old brick building at 580 Main St. following a four-year run in Canaan that ended because of the COVID-19 pandemic, and presents an appearance that is both cozy and trendy.
With the leaves changing colors and Halloween approaching, the current decoration scheme emphasizes pumpkins and mums, making for a welcoming environment. So, too, do the staffers, who greeted me promptly upon arrival and provided service that was swift and courteous.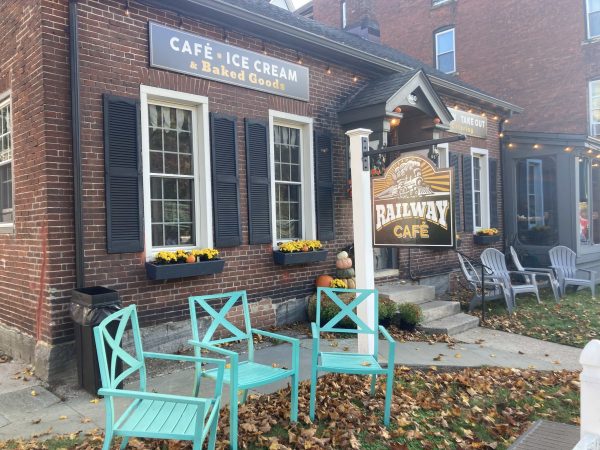 Being in the need of coffee and protein, I ordered a bottomless cup and a skillet bowl dubbed The Conductor (at $10). It starts with a base of shredded hash brown potatoes and layers applewood bacon, sausage, melted cheddar and eggs (scrambled in this case) on top, with toast on the side. The combination was tasty and filling.
There's also the Simple Sally skillet bowl ($8) without the meat and the Green Caboose ($9 and also lacking meat) with spinach and pepper jack cheese.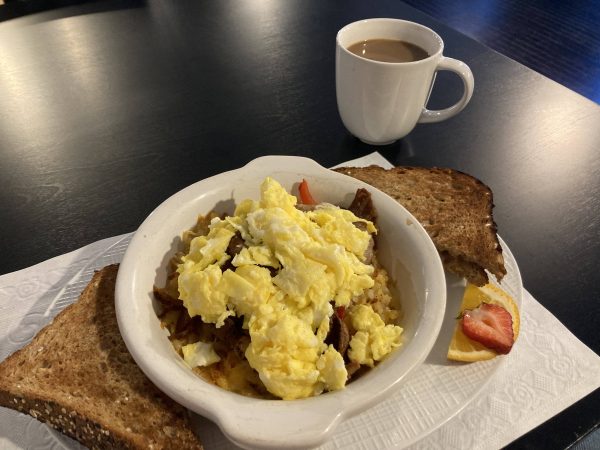 Breakfast sandwiches are also on the menu as well as Belgian waffles and pastries.
For lunch, choice range from salads to wraps and sandwiches, including grilled cheese, egg salad and a "loaded" BLT. There's also a Railway Chicken Salad with dried cranberries, celery and walnuts. Soup is also on the menu.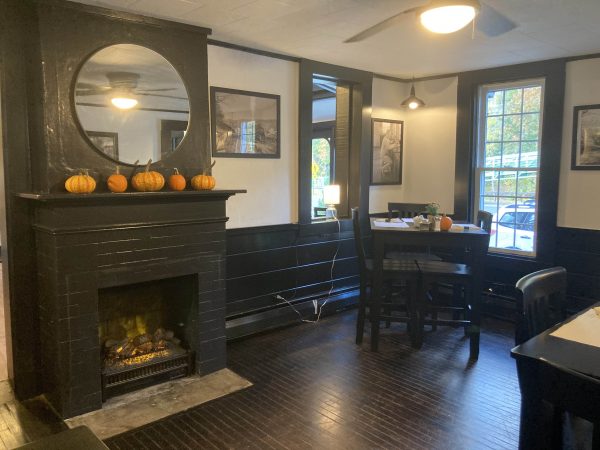 In addition to two rooms for dining, the Railway Cafe also has separate ice cream bar.
The seating areas are much more spacious than they appear on the outside and tables are spread well apart, which should ease the concerns of anyone with lingering worries about the coronavirus. That the place is immaculate and tastefully decorated only adds to the experience of eating there.
The Railway Cafe certainly made a good first impression and it's guaranteed that return visits will happen soon.
The Railway Cafe is closed on Monday and Tuesday. Fall hours are from 7 a.m. to 2 p.m. Wednesday through Saturday and from 8 a.m. to 12:30 p.m. Sunday. Hours for the ice cream parlor are from noon to 5 p.m. Wednesday through Sunday.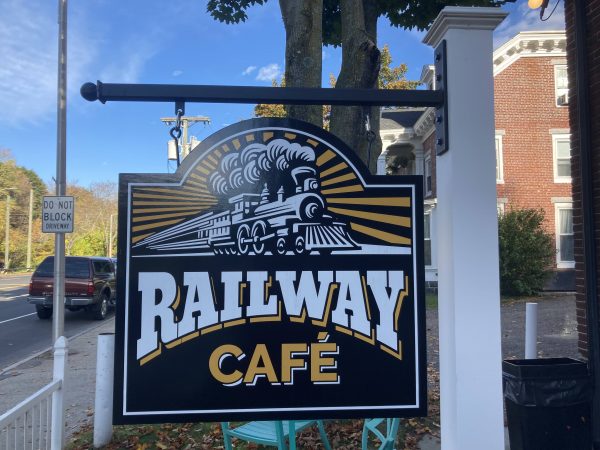 Hello! If you enjoyed this story, please share it with other riders by clicking on the social media buttons below.