SHELTON, CT – It's Friday, which means another stop in "The Great Northeast Ice Cream Run." Before getting to this week's featured creamery, let me invite riders to share tips on their favorite places to buy ice cream as well as post pics of their favorite places on RIDE-CT & RIDE-New England's Facebook page.
We all have our preferred spots, I'm sure, but there are undoubtably some that many of us are unaware of, so sharing is appreciated.
Now, let's get to today's spotlighted stop – Wells Hollow Creamery.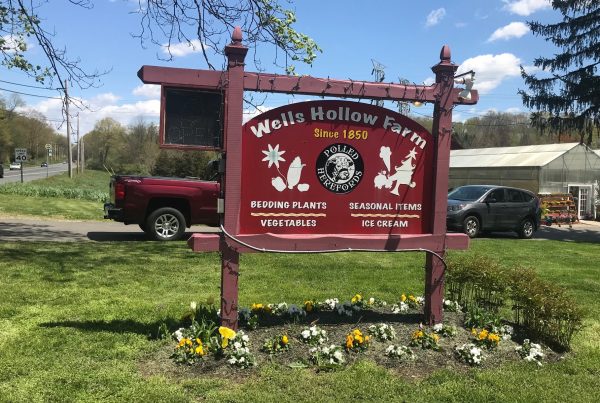 The creamery is situated "around back" at Wells Hollow Farm, which is a fifth generation working farm, complete with animals and a corn maze in the fall. The farm also has a garden center in addition to the creamery.
The farm was started in 1850 and the creamery dates back to 2007. It currently boasts more than 50 flavors of ice cream, sherbet, sorbet and Italian ices with shakes and flurries available. The creamery has a "Sweet 16" collection of premium ice creams with 16 percent butter fat.
There are also 100 percent real fruit smoothies on the menu. I went with the no sugar vanilla raspberry swirl which hit the spot after a 100-mile ride that involved meandering some nice back roads in the area.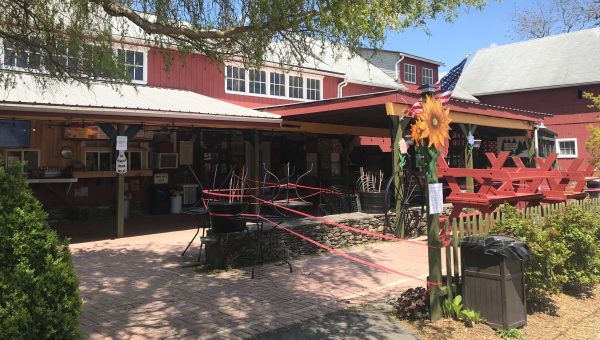 There are a few nearby routes worth traveling to/from the creamery. Route 110 north is a scenic ride ascending in elevation from the Housatonic River Valley. It takes riders by Indian Well State Park in Shelton – a popular destination with a beach area and picnicking spots. Route 34 is also a nearby riders' favorite, just across the Housatonic River. It takes travelers along the river northward over the Stevenson Dam into Newtown.
Wells Hollow Creamery is located at 656 Bridgeport Avenue, on the corner of Beard Sawmill Road. It is open seven days a week from noon to 9 p.m. There's ample parking and a 3,000-square-foot open-air patio for patrons. Turn down Beard Sawmill Road to access the creamery and parking lot in the back of the facility.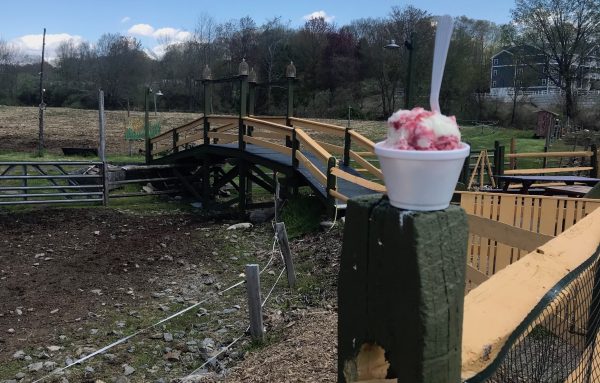 Ride safe and keep watching the thread for additional Northeast ice cream destinations to fill your riding calendar this summer. Thank you for patronizing local small businesses during this critical time. Don't forget to take a picture with yourself and your ice cream choice to share with us.
Previous stops on "The Great Northeast Ice Cream Run " include:
Hello! If you enjoy this story, please click on one of the social media buttons below and share it.