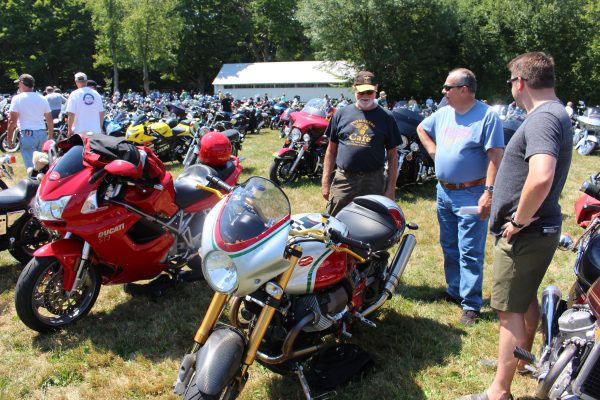 Excuse us for being confused. The weather has been so warm recently that we cannot decide whether the 2015 riding season has been unusually long or whether the 2016 riding season has already begun? The approaching spring does mean it's time to start looking ahead. While the Events page has a complete calendar listed both alphabetically by name as well as by date,  what follows is an overview containing some highlights.
The event that's traditionally kicks off the riding season thanks to its splendid setting is the Blessing of the Motorcycles at the Lourdes in Litchfield Shrine in Litchfield, CT. It's set for May 15 at 1:30 p.m.
That same day a new show is being inaugurated at Thompson Speedway Motorsports Park in Thompson, CT. The Thompson Vintage Motorcycle Classic will mix a vintage show, swap meet and a vintage track day. "It's coming together very well," said promoter Steve Lita. "All makes and years are welcome." Vintage show entries will be restricted to either pre-1980 or pre-1985 models.
So, get out your smart phone and get ready to input dates on the calendar. For more, go to the Events page:
May 15 – Blessing of the Motorcycles at Lourdes in Litchfield Shrine in Litchfield, CT and the Thompson Vintage Motorcycle Classic in Thompson, CT.
May 22 – Split'n Lanes & Dodgin' Gutters classic motorcycle show at the Brooklyn Bowl in Brooklyn, NY.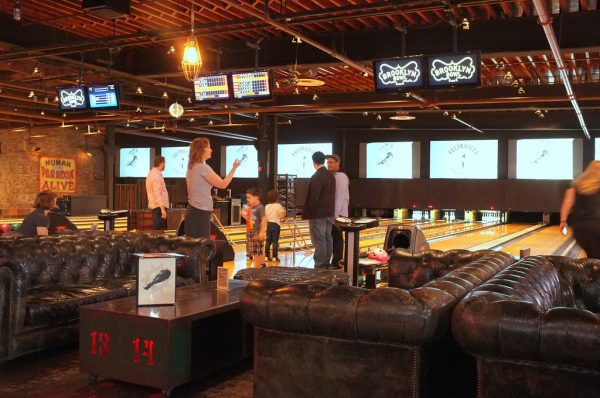 June 5 – Super Sunday 30th Anniversary Reunion at the Terryville Fairgrounds in Terryville. "Connecticut Cruise News" teams up with the Terryville Lions Club to bring a higher profile to this show.
June 7-11 – Americade in Lake George, N.Y.
June 11-19 – Laconia Motorcycle Week in Laconia, N.H.
July 1-2 – Rhinebeck Grand National Meet at the Duchess County Fairgrounds in Rhinebeck, N.Y. The show moves from mid-June to early July. Maybe the weather will be better. It seems like it has rained on the show every year in recent memory.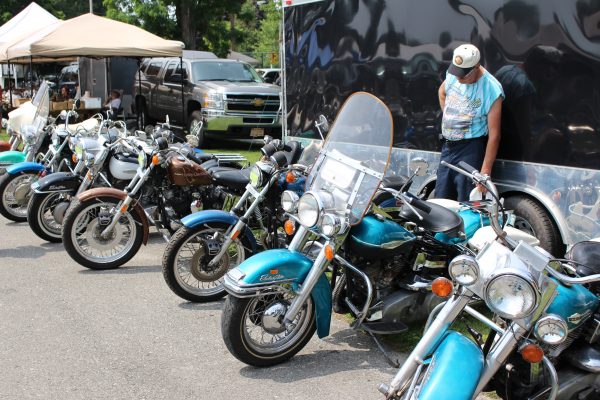 July 24 – Indian Motorcycle Day at the Lyman and Merrie Wood Museum of Springfield History in Springfield, Mass. Attendees get to see the vintage Indians on the show lawn and inside the museum.
Aug. 5-7 – AMCA vintage meet at the Hebron Lions Fairgrounds in Hebron, sponsored by the Yankee Chapter of the Antique Motorcycle Club of America.
Aug. 10 – Middletown Motorcycle Mania in Middletown. Downtown Middletown gets blocked off for the evening and thousands of bikes pour in. It's always a madhouse.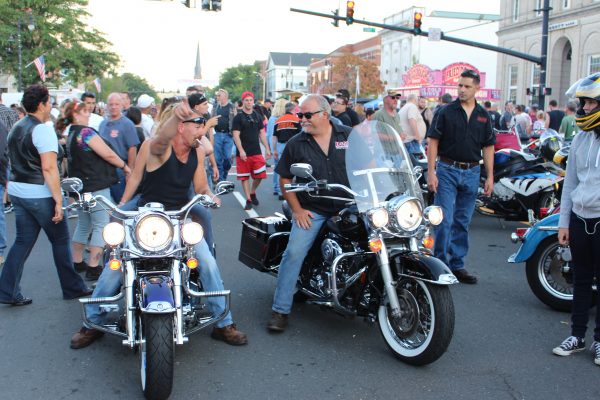 Aug. 21 – Brit Jam at the Haddam Neck Fairgrounds in East Haddam. It's put on by the British Iron Association of Connecticut, but all brands are welcome.
Sept. 11 – Rice-O-Rama at the Spencer Fairgrounds in Spencer, Mass. It's the only Japanese motorcycle show and swap meet in New England.
Sept. 11 – European Motorcycle Day at the Larz Anderson Auto Museum in Brookline, MA.
Sept. 14-18 – Catskill Mountain Thunder at the Blackthorne Resort in East Durham, N.Y.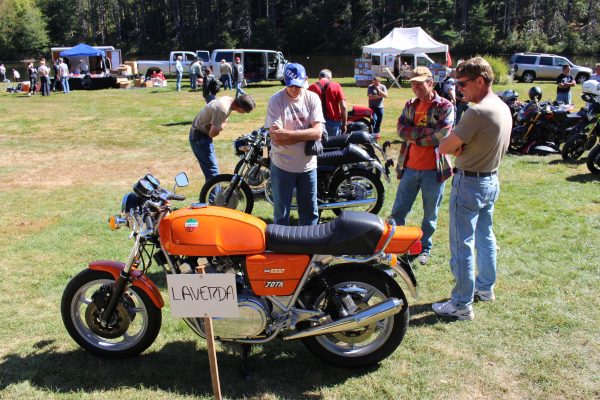 Sept. 27 – IMOC rally at the Hamilton Rod & Gun Club in Sturbridge, Mass. The initials stand for Italian Motorcycle Owners Club.
One show that won't be back is Torrington Thunder, which got revived into downtown Torrington, CT last September. Nonetheless, there are ample choices of events.