WEST SPRINGFIELD, MA – Part of the fun of attending a motorcycle show is being on the lookout for interesting bikes that may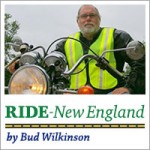 be parked in an out-of-the-way corner or tucked among other bikes in a display.
This weekend's Springfield Motorcycle Show at the Eastern States Exposition had quite a few such gems, both new and old, but one bike stood out. It wasn't hidden, but even if it had been shunted off to the side (and it wasn't), how could you miss it?
The most eye-catching motorcycle at this year's show was a 2012 Harley-Davidson Road Glide customized by LV's House of Boost in Stafford Springs, CT, a company that specializes in motorcycle turbo chargers. The "LV" stands for owner Larry Vaughn, who explained the Road Glide has a turbo charged S&S motor that puts out 206 horsepower.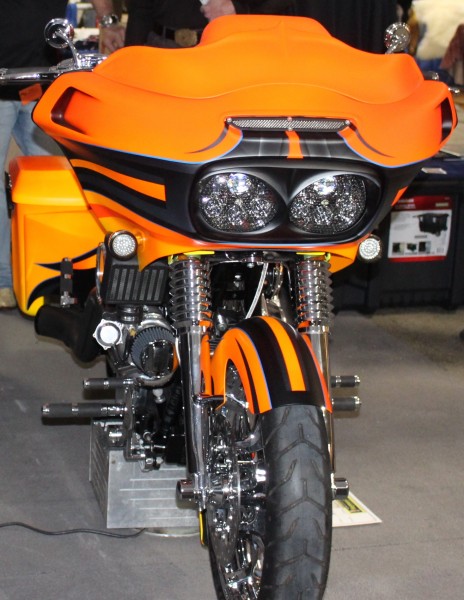 The fluorescent orange paint scheme was designed by Von Butch of Phoenix. Larry Pelletier of Spike's Custom Paint of Southwick, MA did the work. Work on the motorcycle was barely completed in time for the show. Vaughn said it involved 200 hours of paint time and $25,000 worth of motor.
Eye-popping for another reason – its huge tires worthy of off-roading – was a sky blue Indian Scout in the Indian Motorcycle of Springfield booth.
With a bobbed rear fender and wrapped exhaust pipes, it had show attendees wondering what it would be like to ride – on dirt.
Over at the Antique Motorcycle Club of America – Yankee Chapter display, Chris Lenox of Chicopee, MA was showing off his two old Indians.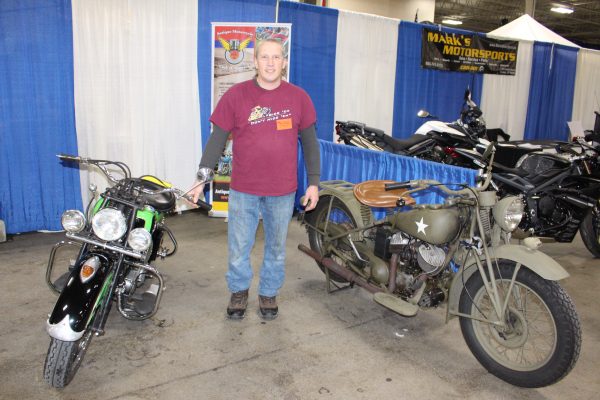 Chris Lenox and 1948 Indian Chief and 1943 Indian 741 Military
Lenox rode the Chief to the show for set-up on Friday. He acquired it a year ago. "It was actually on Ebay and didn't sell," he said, explaining that he located the owner in Florida. "I made a deal with the guy on the side." The bike was originally black and has a Kiwi tank and fenders.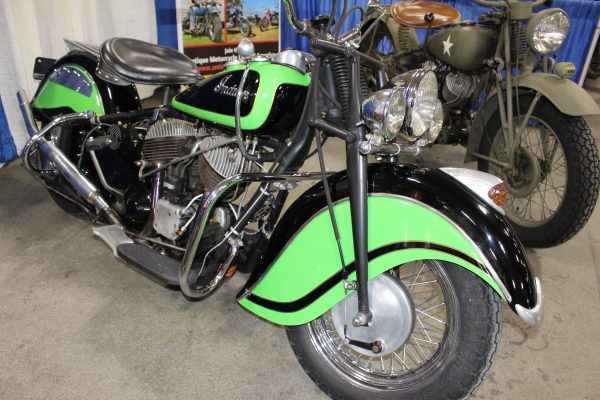 Lenox has owned the 741 Military for five years. "It's a good rider," he said.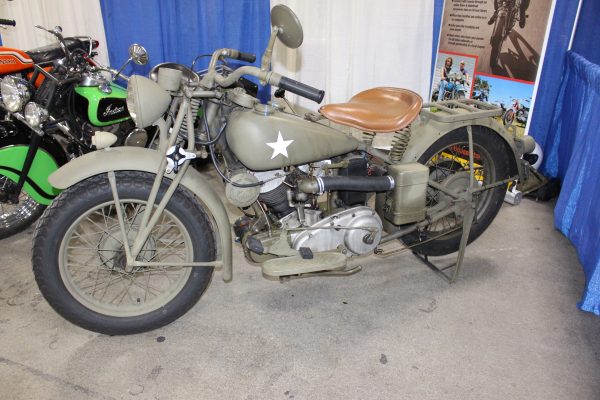 There was much to do at the Springfield Motorcycle Show, which concludes today. Shovelhead entertained.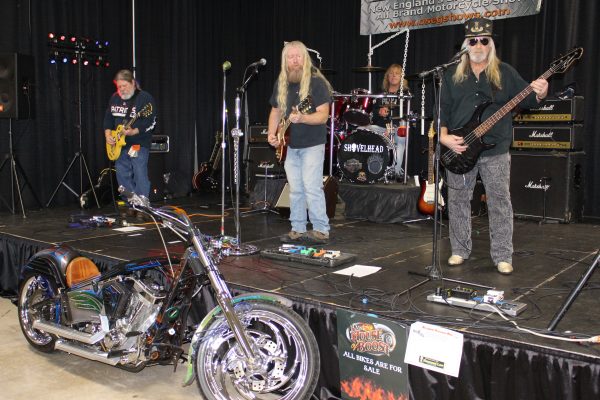 And Bike Build participants Freedom Cycles and Area 61 worked on their machines.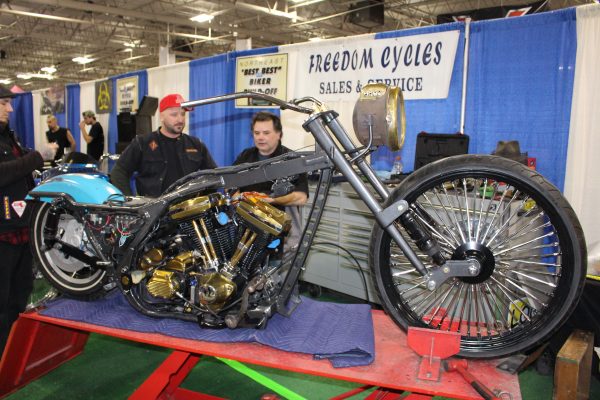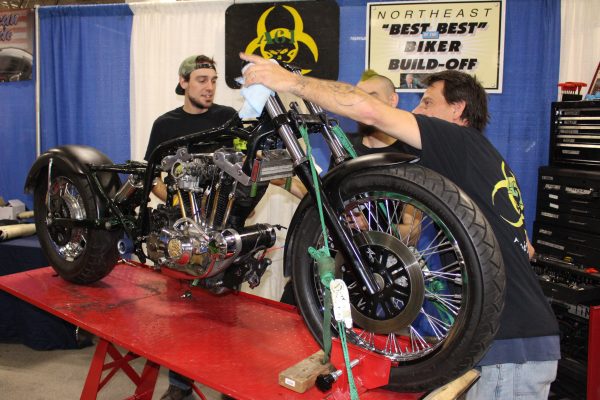 Of course, there were vendors.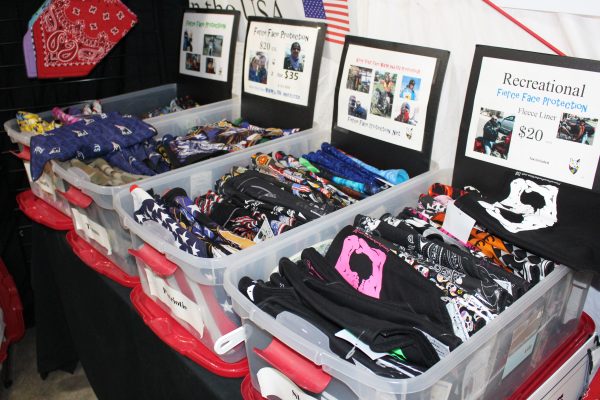 But it was the bikes that brought thousands to the show.