SOUTH WINDSOR, CT – A fire in an electrical panel filled the MAX BMW motorcycle dealership here with smoke Tuesday morning. The South Windsor Volunteer Fire Department responded at 9:40 a.m. to 1535 John Fitch Boulevard (Route 5) and found "heavy smoke coming out of the building," Chief Kevin E. Cooney said this afternoon.
The situation turned out to be "better than what it looked like at first," said Cooney, who reported "really no damage to the building" as a result of the fire. Traffic on southbound Route 5 was halted for a period of time and the store was closed. Fire apparatus filled the parking lot at MAX BMW as well as the lot at the adjoining Nitey Nite Motel to the south.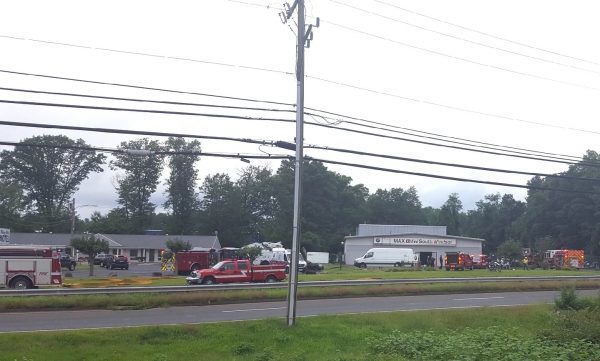 Cooney said an employee at the store managed to tackle the fire before firefighters arrived. Mutual aid was requested from the East Hartford Fire Department as a precaution. Cooney added that Eversource was called and that the fire department stayed on scene for more than an hour. During that time, the BMW dealership has posted on its Facebook page and on its website that the store was closed.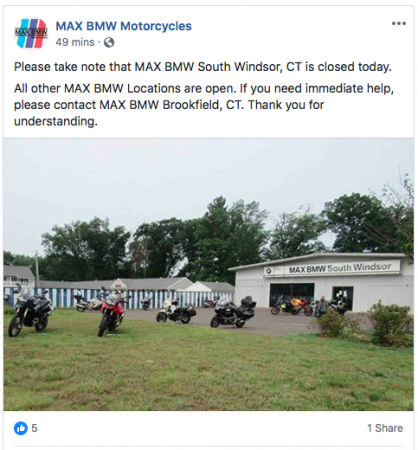 – Story by Paul Siciliano and Bud Wilkinson/Photos by Paul Siciliano