Did you make a resolution (or resolutions) a year ago at this time? If you did, how'd you fare? Exceptional or exceptionally poor? In a column last Dec. 30, I vowed to literally take more unexpected turns,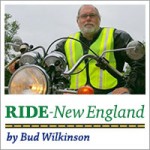 and followed up by riding down some previously unexplored roads. I also offered five other possible resolutions for 2014 for all of us, and did pretty well here, too. They were:
1) Resolve to attend a motorcycle meet or rally. I made it to the vintage meet in Rhinebeck, NY as well as Brit Jam, IMOC, Indian Day at the Springfield Museums, and the spring kickoff meet at the New England Air Museum.
2) Resolve to take a demo ride. I managed to ride and review BMW's hot R Nine T roadster as well as the Aprilia Caponord, Honda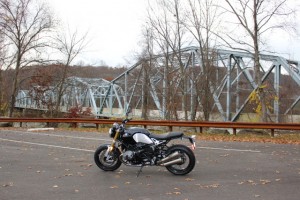 CTX700, Suzuki V-Strom 1000 and Triumph Thunderbird LT.
3) Resolve to improve your riding skills. I'll claim progress in this area from riding with friends who are MSF instructors. They really know how to carve roads. Just following them, watching and trying to keep up was educational.
4) Resolve to see more attractions. Made some progress in this area, too. Besides attending the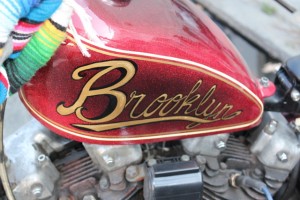 Progressive International Motorcycle Show in New York, I managed to see a rare Britten V1000 at the Berkshire Museum in Pittsfield, MA, got a tour of Peter Nettesheim's private BMW museum on Long Island, and spent a day in Brooklyn, NY and went through the gallery at the Brooklyn Invitational Custom Motorcycle Show.
5) Resolve to improve the overall image of riders. The most I can say here is that I didn't make an ass out of myself and damage the image of riders.
Having come through 2014 unscathed and having accomplished most of those goals, it's time to set a new batch for 2015.
Here goes with five more rider resolutions for all of us:
1) Resolve to go farther afield. Road trips are called for, with possibilities being Americade in Lake George, NY, Laconia Motorcycle Week in Laconia, NH, and the American Motorcyclist Association's Vintage Motorcycle Days in Lexington, OH. Or maybe a visit to the Harley-Davidson Museum in Milwaukee, WI.
2) Resolve to try different types of bikes. This means more demo rides. Bikes like Ducati's new Scrambler, Kawasaki's Ninja H2 and Harley-Davidson's Livewire electric (or any electric bike for that matter) would be fun to try.
3) Resolve to re-take the ERC. The Experienced Rider Course, offered in CT by the Connecticut Rider Education Program, is designed to eliminate bad habits and improve skills. I've taken it twice in the past 10 years and found it fun and useful.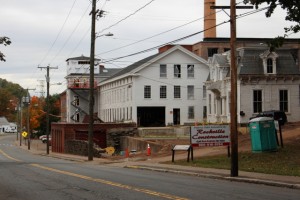 4) Resolve to find even more attractions. Top of the list when it opens will be the New England Motorcycle Museum in Rockville, CT.
5) Resolve to simply ride more. Here in New England, the season is limited. And, regardless of one's age, time is passing and chipping away at the possible riding days. A day not used for riding is a day wasted,
Happy New Year!