In a move that would benefit Harley-Davidson owners and independent repair shops across the country, the U.S. Federal Trade Commission on Thursday announced that it's initiating action against Harley-Davidson for "illegally restricting customers' right to repair their purchased products."
The FTC ordered the motorcycle manufacturer "to fix warranties by removing illegal terms and recognizing the right to repair, come clean with customers, and ensure that dealers compete fairly with independent third-parties."
Risk Of Using Independent Shops Eliminated
What this means is that Harley-Davidson owners will now be able to take their bikes to independent repair shops to have work done without worrying about their warranties being invalidated.
Customers will likely save money and independent shops will likely get more business.
"Consumers deserve choices when it comes to repairing their products, and independent dealers deserve a chance to compete," said Samuel Levine, Director of the FTC's Bureau of Consumer Protection.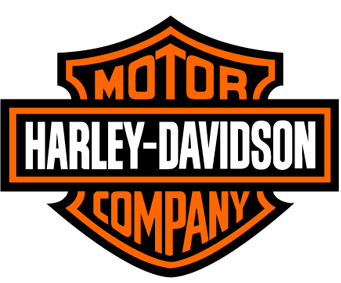 The FTC said Harley-Davidson was "imposing illegal warranty terms that voided customers' warranties if they used anyone other than the (company) and their authorized dealers to get parts or repairs for their products.
The commission also alleged that "Harley-Davidson failed to fully disclose all of the terms of its warranty in a single document, requiring consumers to contact an authorized dealership for full details. The FTC alleges that these terms harm consumers and competition in multiple ways…"
Harley-Davidson Could Be Hit With Civil Penalties
Under the heading of Enforcement Actions, the FTC ordered that Harley-Davidson be "prohibited from further violations…" If the company violates its order, the commission "will be able to seek civil penalties of up to $46,517 per violation in federal court."
It also ordered that Harley-Davidson "add specific language" to warranties that states, "Taking your product to be serviced by a repair shop that is not affiliated with or an authorized dealer of [Harley-Davidson) will not void this warranty. Also, using third-party parts will not void this warranty."
Harley-Davidson must also inform owners as well as post that "warranties will remain in effect even if they buy aftermarket parts or patronize independent repairers."
Finally, the FTC ordered Harley-Davidson to "direct authorized dealers to remove deceptive display materials, train and monitor employees, and not promote branded parts and dealers over third parties."
The FTC's action is now open to a 30-day period of public comment. After July 22, 2022, it will decide whether to make its action final.
(Photo and logo courtesy of Harley-Davidson)
Hello! If you found this story to be useful, please share it with other motorcyclists by clicking on the special media buttons below.