MILWAUKEE – Production of iconic American-made Harley-Davidson motorcycles destined for Europe will be shifted from U.S. factories to overseas in response to tariffs imposed by the European Union, the company announced this morning in a filing with the Securities and Exchange Commission.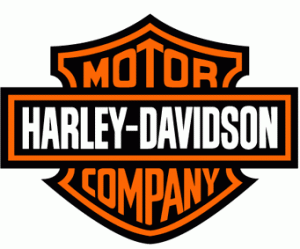 Roughly 16 percent of all new Harley-Davidsons are sold in Europe; a total of nearly 40,000 in 2017. The new tariffs went into effect on Friday and raised the rate on exports from 6 percent to 31 percent, increasing the cost of an average motorcycle built in the U.S. by $2,200.
The new tariffs are in retaliation to President Donald Trump's administration imposing duties on European steel and aluminum.
"Harley-Davidson believes the tremendous cost increase, if passed onto its dealers and retail customers, would have an immediate and lasting detrimental impact to its business in the region, reducing customer access to Harley-Davidson products and negatively impacting the sustainability of its dealers' businesses," the company said.
Besides its U.S. factories, Harley-Davidson has plants in Brazil and India and is opening a motorcycle assembly plant in Thailand this summer. Europe represents the company's second largest market.
"Increasing international production to alleviate the EU tariff burden is not the company's preference, but represents the only sustainable option to make its motorcycles accessible to customers in the EU and maintain a viable business in Europe. Europe is a critical market for Harley-Davidson," the company said.
The shift in production is expected to occur over the next 18 months and comes at a time when Harley-Davidson is trying to raise its brand profile worldwide as result of tumbling sales in the U.S. Earlier this year, it announced it would close its plant in Kansas City, MO, laying off roughly 800 workers, with its factory in York, PA picking up some 450 jobs. The company did not say today how the shift of production overseas might impact its U.S. labor force.
Harley-Davidson sales in the U.S. dropped 8.5 percent from 2016 to 2017. Worldwide, company sales declined 6.7 percent.
Harley-Davidson's stock closed the day by dropping $2.64 to $41.57 per share. That's down from $50.51 where it stood when the closure of the Kansas City plant was announced in January.
– By Bud Wilkinson