WASHINGTON, D.C. – President Donald Trump has gone on the offensive against Harley-Davidson in a series of aggressive Tweets, saying the iconic motorcycle manufacturer has "surrendered" and "quit" in a trade war and is potentially facing "the beginning of the end."
"A Harley-Davidson should never be built in another country-never! Their customers and employees are already very angry with them," Trump wrote.

Trump's series of Tweets began yesterday evening and continued this morning. Trump expressed surprise that Harley-Davidson plans to move production of models destined for Europe to overseas plants and cryptically criticized the company for its decision that is aimed at avoiding retaliatory E.U. tariffs that went into effect on Friday.
In his first Tweet yesterday evening, Trump posted, "Surprised that Harley-Davidson, of all companies, would be the first to wave the White Flag. I fought hard for them and ultimately they will not pay tariffs selling into the E.U., which has hurt us badly on trade, down $151 Billion. Taxes just a Harley excuse – be patient!"

Trump followed with three additional Tweets this morning aimed at Harley-Davidson. The second one warned, "Harley must know they won't be able to sell back into the U.S. without paying a big tax." The second Tweet overlooked the company's explanation that it will move some production to factories outside the U.S. solely to keep it competitive in Europe. Harley-Davidson has plants in Brazil and India, and is opening another one in Thailand this summer.
Roughly 16 percent of all new Harley-Davidsons are sold in Europe; a total of nearly 40,000 in 2017, making Europe the company's second largest market. The new tariffs went into effect on Friday and raised the rate on exports from 6 percent to 31 percent, increasing the cost of an average motorcycle built in the U.S. by $2,200.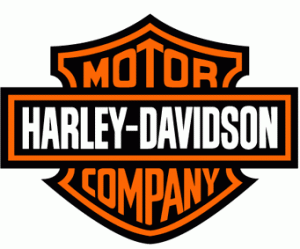 The new tariffs are in retaliation to the Trump administration's imposition of duties on European steel and aluminum.
"Increasing international production to alleviate the EU tariff burden is not the company's preference, but represents the only sustainable option to make its motorcycles accessible to customers in the EU and maintain a viable business in Europe. Europe is a critical market for Harley-Davidson," the company said in a Monday filing with the Securities and Exchange Commission.
In retaliating with counter-tariffs, the E.U. appears to be "targeting products made in politically-important states," according to the "Washington Post." Harley-Davidson is based in Milwaukee, WI, a state that Trump won in 2016 but which President Barack Obama had won twice prior.
In an article posted online last night, the newspaper quoted Edward Alden, a senior fellow at the Council on Foreign Relations, who questioned the wisdom of a trade war. "If Trump's trade policies are leading an iconic company like Harley-Davidson to move production out of the United States, then who exactly is benefiting? This will pose a real challenge to the president's core claim that his policies will lead companies to build more things in the U.S.," he said.
Back in February 2017 at a White House luncheon, Trump praised Harley-Davidson as being "a true American icon, one of the greats.  Your motorcycles have carried American servicemembers in the war — in the wars.  They take care of our police officers.  And I see it so often — whenever I go — whenever there's a motorcycle group, oftentimes it's a Harley.  And the sound of that Harley is a little different, I have to tell you.  It's really good.
"So thank you, Harley-Davidson, for building things in America.  And I think you're going to even expand — I know your business is now doing very well and there's a lot of spirit right now in the country that you weren't having so much in the last number of months that you have right now."
Harley-Davidson has been in a multi-year sales slump. Sales for 2017 dropped significantly from 2016. U.S. sales were off 8.5 percent, while worldwide sales dropped 6.7 percent. The company shipped 241,498 bikes in 2017, compared to 262,221 in 2016. U.S. sales dropped 3.9 percent in 2016 from 2015 and worldwide sales were off 1.6 percent.
So far this morning, Trump has Tweeted seven times. Five mentioned tariffs with four of them singling out Harley-Davidson.
– By Bud Wilkinson