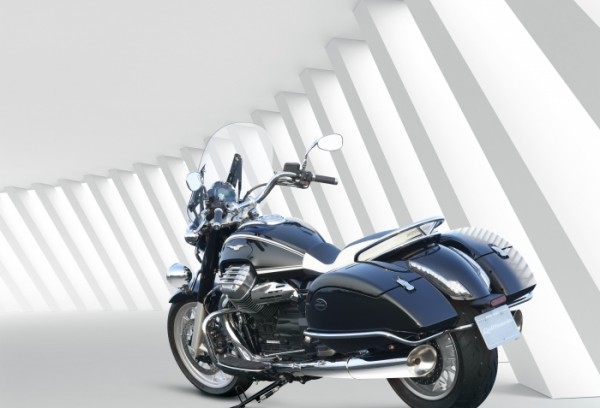 BETHEL, CT – The public announcement came in the form of a post on Facebook shortly after 2 p.m. today: Hamlin Cycles here is becoming a Moto Guzzi dealer.
"I'm going to service training next week," said Jim Hamlin, who owns the motorcycle shop at 44 Grassy Plain Roaad (Route 53). "I do not have my dealer number yet. It's a foregone conclusion that I'm going to get it."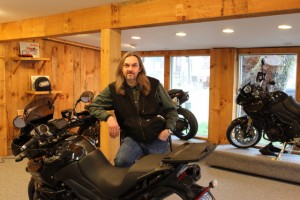 Hamlin Cycles opened in early May and has been selling used motorcycles and doing service work. Hamlin said Moto Guzzi took his initial order for bikes last week and he expects to have new models on the showroom floor by month's end.
As for the potential impact on his business, Hamlin said, "We service a lot of Guzzis already. It's going to give us more of that business." Being a dealer will enable him to get parts faster and for less cash than in the past. It will also enable him to do warranty work.
Still to be ordered are Moto Guzzi signage, accessories and apparel.
Hamlin will be in California on Monday through Wednesday for service training. Prior to opening Hamlin Cycles, he worked at Branchville Motors, the defunct Triumph-Moto Guzzi store in Ridgefield, CT.
As for possibly adding another brand of bikes now that Moto Guzzi has been secured, Hamlin said that he will  "probably try one brand at a time and get comfortable with that one."
– By Bud Wilkinson