By Bud Wilkinson of RIDE-CT.com
Happy New Year!
Thanks to everyone – readers, sponsors and the curious worldwide – for all the support in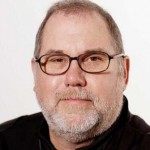 2011. As the clock ticks down to midnight, RIDE-CT.com ends the year on an upbeat note having watched readership climb steadily over the past 12 months. While most visitors to the website came from the U.S. (and most of them from Connecticut, New York and Massachusetts), we also reached folks in every state and 114 other countries.
The coming year already looks promising. The website is making a resolution to provide even more news and information, more exciting and funny videos, and more tips and suggestions to make riding even more enjoyable. The website added a Facebook page earlier this year, and signed up with Twitter just yesterday. You can become a Twitter follower by clicking on the icon at the upper right.
Time to go to the garage and unplug the Battery Tender. Tomorrow's the first day of the New Year and the forecast looks good for a mid-morning sprint to Toymaker's Cafe in Falls Village for brunch. Here's wishing everyone safe riding in 2012!