By Bud Wilkinson of RIDE-CT.com
Despite the rain on the roof tonight, it's safe to say that there are a lot of happy riders in southern New England and New York after what was a perfect day to start 2012. Sure, it was cold this morning – it was 36 degrees when I pulled out of the driveway at 9:30 a.m. – and black ice was a legitimate concern, but the sunshine quickly dried the roadways in most places and enabled many of us to kick off the New Year by getting in a lot of miles.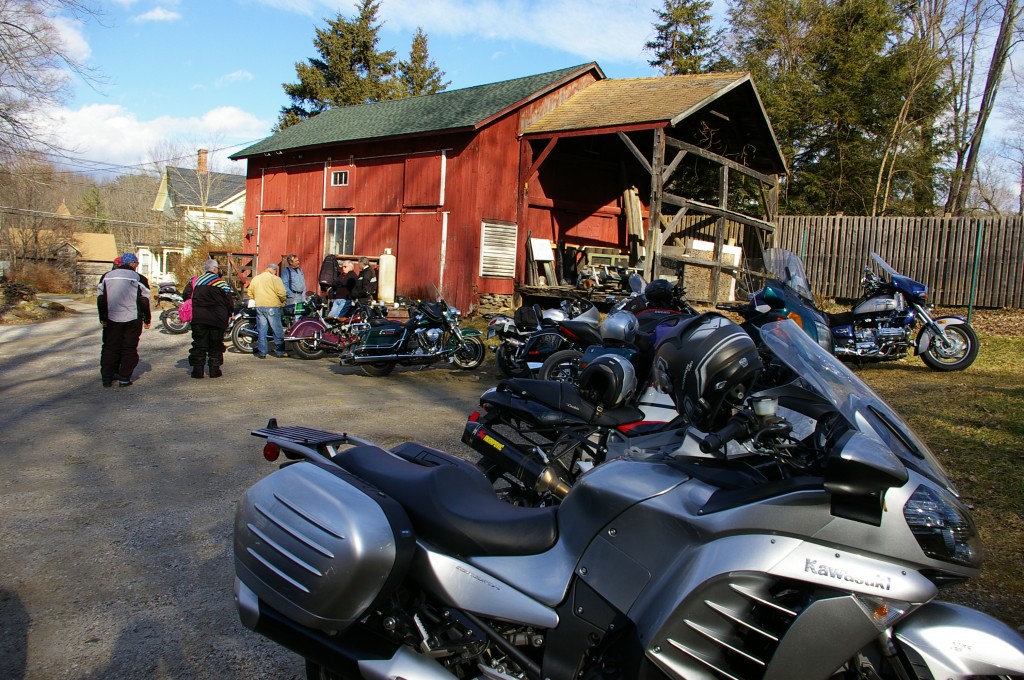 By late morning, the parking lot at Toymaker's Cafe in Falls Village (above) was filled with so many bikes that you'd have thought it was mid-summer. Among the late arrivals riding in on their Kawasakis were CONREP instructors Steve Smith (below on the left) and John Purdy Jr. Steve, who writes the Safe Riding column here, had an excuse for being late – ice in his driveway.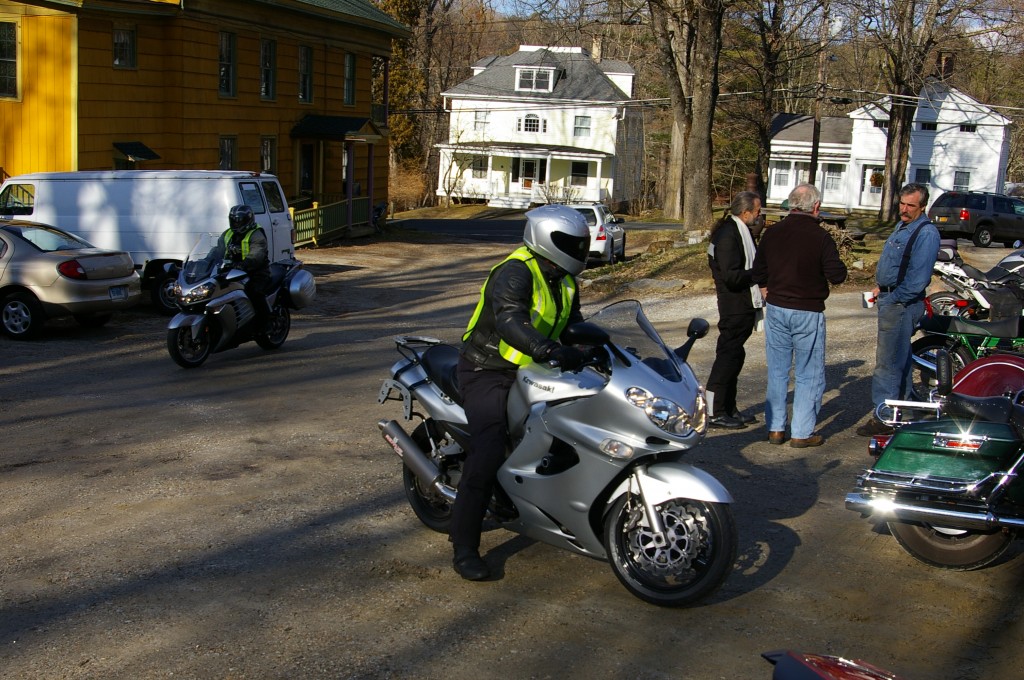 Brunch was followed by a quick cruise down Route 7 to Kent where more bikes were also lined up. There was good conversation to be had at the tables outside of the Kent Coffee & Chocolate Co.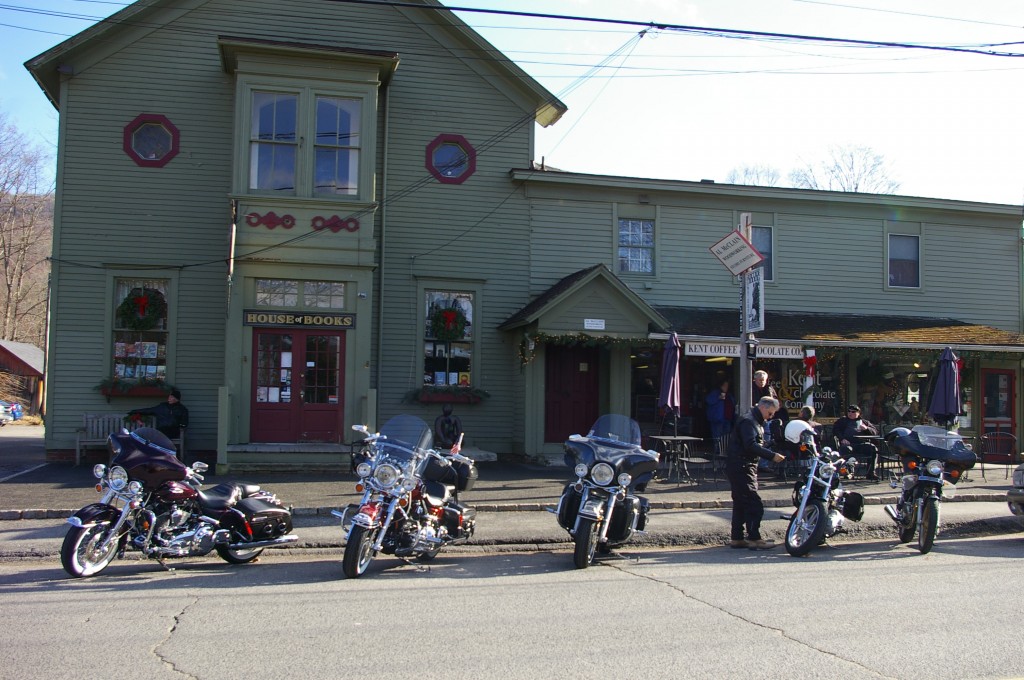 My mind was definitely programmed to pleasure mode. No work, except for the snapping of a few photos. If you rode today, you'll have to agree that 2012 is now off to a nice start!
By the way, after tomorrow, Toymaker's Cafe will be closed until Jan. 26 as owners Annie and Greg Bidou take their annual winter vacation.