LAS VEGAS – The Harley-Davidson Cafe is closing its doors on Sunday after 19 years of serving the "Best Bar-B-Que in Las Vegas" from its location on The Strip. A closing notice is posted on the restaurant's website, and a memorabilia auction is already underway.
The Harley-Davidson Cafe opened on Sept. 27, 1997 with a party attended by Burt Reynolds, Carrot Top, Stefanie Powers, Downtown Julie Brown, Jon Voight and more. Being in Las Vegas, the restaurant not only serviced food and beverages but also had a "Chopper Chapel" for weddings.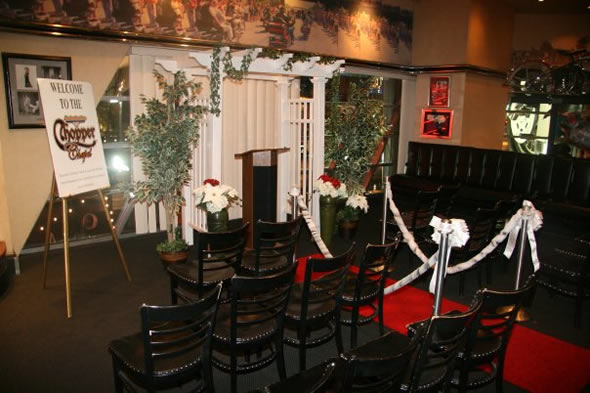 Neill's Auction is handling the dispersal of memorabilia that includes both motorcycle and rock 'n' roll artifacts – from a replica of a 1913 Harley-Davidson board track racer to a snake skin jacket designed by Gianni Versace and signed by Jon Bon Jovi.
There are also  some 70 Harley-Davidson gas tanks signed by celebrities, including Alice Cooper, Mick Jones, Dion, Burt Reynolds, Bobby Bonilla, Lenny Kravitz, Goldie Hawn, Jackie Mason and many, many others.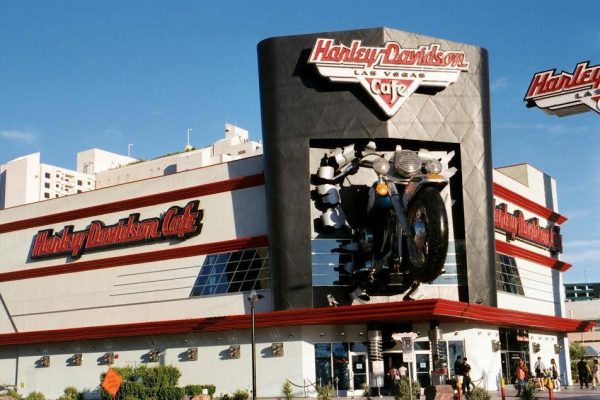 The auction began online on Thursday – nearly 350 items are listed here –  and ends Friday between 6  and 7:55 p.m. (PT).