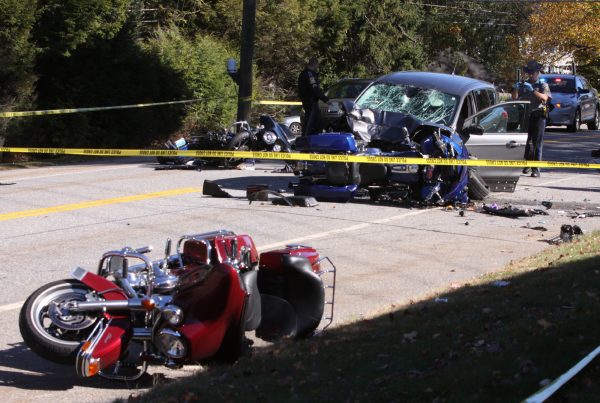 HARWINTON, CT – The shock of Sunday's car-into-motorcycles accident in Litchfield that killed one and injured six others is giving way to resilience and action as friends, riders and even radio personalities are stepping up to assist victims and their families. Two GoFundMe pages and one YouCaring page have been launched and benefit events are being planned. The GoFundMe pages have already taken in more than $40,000.
Also lending support today were the radio morning team of Chaz and AJ on WPLR, The Whale and The Fox. They raffled off two pairs of tickets to WWE's Monday Night Raw at the XL Center in Hartford on Monday. According to a Facebook post, they received $1,100 from Chris in West Haven and $1,000 from Nick in Stratford to benefit the Kern family.
Meanwhile, A&J's Ice Cream Parlor has announced that 20 percent of the profits for everything that's sold Nov. 4-6 will go the families affected by the accident.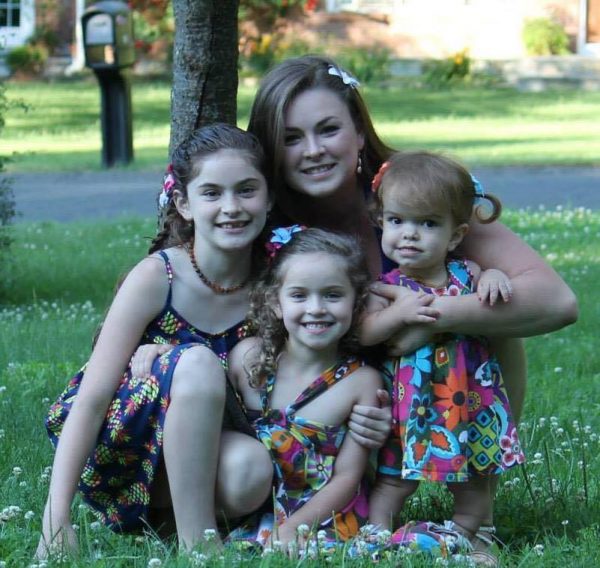 Aislinn Kern of Harwinton, a 33-year-old mother with three daughters, was killed in the accident and her husband, 40-year-old Edmond Kern, sustained serious injuries and was taken to Hartford Hospital. Dan Depaolo, 40, also of Harwinton, was also transported to Hartford Hospital where he had a leg amputated.
Also injured were 42-year-old Jason Spielman and 46-year-old Cynthia Spielman, both of Southington, CT and 59-year-old Vincent Anderson of Bristol, CT.
They were riding in a group of 18 motorcycles when 57-year-old Elizabeth A. Waterbury of Litchfield, CT, driving a 2014 Ford Escape, veered into their lane and slammed into the pack. State police are investigating. Waterbury was not injured and has not yet been charged.
As of this morning, a GoFundMe page for The Kern Family started on Monday has raised $34,650 of a $50,000 goal. An Aislinn Kern Memorial Fund has also been established at the Collinsville Savings Society, 136 Main St., Collinsville, CT 06019.
A GoFundMe page for The Depaolo Family, also launched Monday, has raised $7,260 of a $50,000 goal.
A YouCaring page started by the Brotherhood of United Bikers motorcycle club to Help Our Brothers & Sisters and benefit all of the victims has received $585 of a $100,00 goal.
In Harwinton, a dinner and auction is being planned to benefit the accident victims who live here. Auction items may be dropped off or mailed to the town clerk's office at Town Hall: Harwinton Town Clerk, c/o Kern Benefit, PO Box 66, Harwinton, CT 06791. A date for the dinner has not yet been announced.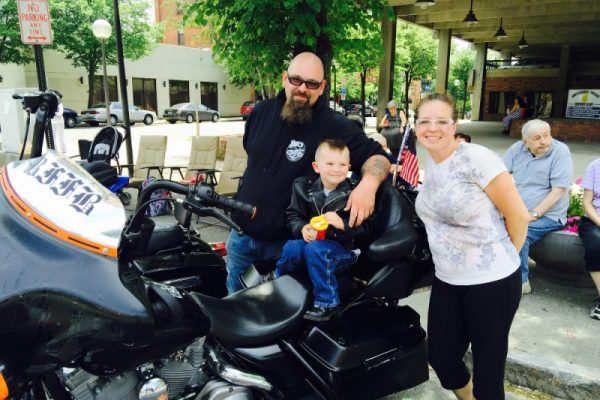 Depaolo works for Doc's Motorcycle Parts in Waterbury. In an email to RIDE-CT & RIDE-NewEngland, Mike "Mike Doc" D'Occhio reports that the store is also looking into having a benefit/fundraiser.
In a Facebook post, D'Occhio wrote, "We are all in shock and disbelief, like all involved. We know that many reading this will understand when I say that Dan is the best! I have always felt privileged that Dan was a part of Doc's family. Not because he and his family would always do anything they could for Doc's, but more importantly, he and his family are great, loving, and caring people. Dan, Cassandra, and the kids always brought joy and happiness to Doc's, and to everyone here."
D'Occhio also remembered Aislinn Kern as being a regular visitor to the store. "Our heart goes out to the Kern family. A wonderful young woman was taken from this earth too soon," he wrote.
A funeral service for Kern is set for noon Saturday at Cyril F. Mullins Funeral Home in Trumbull, CT. Visitation will precede the service from 9 a.m. to noon.