By Bud Wilkinson of RIDE-CT.com
Harley-Davidson finished the year 2011 with strong sales in the U.S. and elsewhere, enabling the company to report full year income of $548.1 million – more than double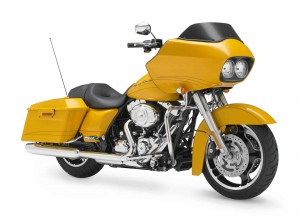 the $259.7 million that it made in 2010.
Motorcycles sales in the U.S. were up 5.8 percent from 2010, and up 5.9 percent worldwide.
The fourth quarter helped immensely with U.S. sales up 11.8 percent and worldwide sales up 10.9 percent.
Harley sold 151,683 bikes in the U.S. last year and had a worldwide total of 235,188 sold. By comparison, BMW sold 104,286 motorcycles worldwide last year – the most it has ever sold in its 90 years – and saw sales increase 6.4 percent over 2010 thanks to the growing adventure-touring market.