CHESTER, VT – It may have been around 2004 when I made (for me) a rather predictable purchase a brand new four-wheel-drive ATV with a winch and a plow. I figured that I could justify the purchase just for the snow plow attachment. I used the ATV for a while, learned that a lady up the road didn't want ATV's coming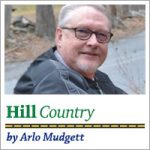 by her place and got reported to the game warden. Decided I didn't need the hassle and wasn't using it enough so I offered it for sale. My next door neighbor purchased it.
I was gratified to see that my neighbors have gotten so much use from the ATV. It has been used to build a covered bridge. It was used to remove trees. It gets used to entertain grandchildren. After a while I noticed my neighbor had purchased a red "Haulmark" enclosed trailer. It looked brand new. In a subsequent conversation he told me that he had purchased the trailer from his brother-in-law in Arkansas, and then hauled it home from there. The one thing that it did not do that he hoped it would was accommodate the ATV. The ATV was just a tad too wide.
Amazingly, it was for sale. Being a devoted motorcyclist with several bikes in my stable, I jumped at the opportunity to add the trailer to the fleet. I envisioned adding add more bikes to the fleet with the convenience of that enclosed trailer.
The first and only modification I've made to the little red Haulmark are super convenient tie-downs in all four corners of the interior. It was a quick and easy job with my teenaged (at the time) step-son underneath the trailer bolting the purpose-made tie downs securely through the holes I had drilled. Since that day I have transported every one of the six motorcycles that I currently own on multiple occasions. I transport them when I buy them, transport them when I need a bike serviced, and I've even delivered bikes that I've ultimately sold.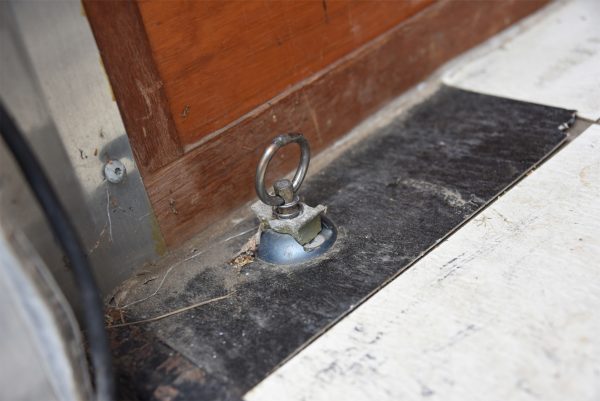 Motorcycles aren't the only things that get transported in the Haulmark. I've helped children and step-children move on several occasions. We just helped one yesterday. I truly enjoy helping friends move their motorcycles for whatever reason. The biggest chore the Haulmark gets each September is transporting frozen food for the River Valley Kids Fair in Brattleboro. The Kid's Fair has been my responsibility since I started it in 1998. We've devised a great system for the trailer to get the food for the Kid's Fair's free barbecue. We store the food in the locked trailer for twenty four hours, which allows it to naturally thaw, then I deliver it to the Brattleboro Common along with my generator to power Cotton Candy and Popcorn machines.
My little trailer was once the only container we used to transport Kid's Fair equipment. Now that the event is the largest children's event in the tri-state area, my trailer is only one of the many vehicles that make Brattleboro's second largest annual public event happen. We even use the trailer to deliver any left-over food to local food shelves after the fair is over.
While a trailer doesn't generally require much maintenance, the last thing I need is a break-down on one of my missions. Over the years I've had electrical work done on it, semi-annual bearing grease jobs, and all new tires a couple years back. How many times have you seen a trailer or a boat stuck in the break-down lane on the interstate with a missing wheel? The last thing I want to be is that guy who never greased the wheel bearings and paid the price for his lack of maintenance.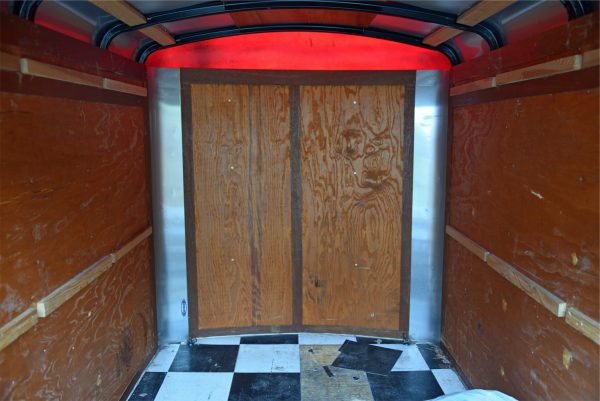 Admittedly, having one more mechanical thing to maintain is a bit of a pain. Fortunately the little red Haulmark has been relatively trouble free. Some years I have a tough time deciding where to store it. I've kept it on some land I have nearby, but that place doesn't get plowed out in winter, and I never know when I'm going to need the trailer for one purpose or another, so I only stored it there for one winter.
Now I keep it next to one of the garages where the snowplow keeps things open. While it has been a goal to reduce my fleet of motorcycles, it never seems to happen; and what if I see an incredible bargain on a bike I've always wanted? I have to go get it somehow, so the faithful red Haulmark waits patiently. No wonder it's the handiest thing I own!