KENT, CT – It's probably natural to yearn for the "good ol' days" when life was seemingly simpler, less hectic and far more congenial. When motorcyclists look back, they do so with fond memories of small and cluttered motorcycle "shops" with oily rags and limited choices of new models, not at shiny and more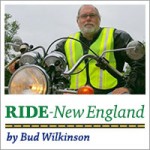 impersonal big-box stores located in high-traffic locations that mimic automobile dealerships.
 Whether multi-line or mono-brand, many current-day stores have identical signage and fixtures demanded by the manufacturers at great expense to the dealers. Inevitably, getting to the parts counter at these stores requires a walk through the showroom where new models tempt. It's the same strategy that grocery stores use in putting the milk and dairy section in the rear to generate impulse buys along the route.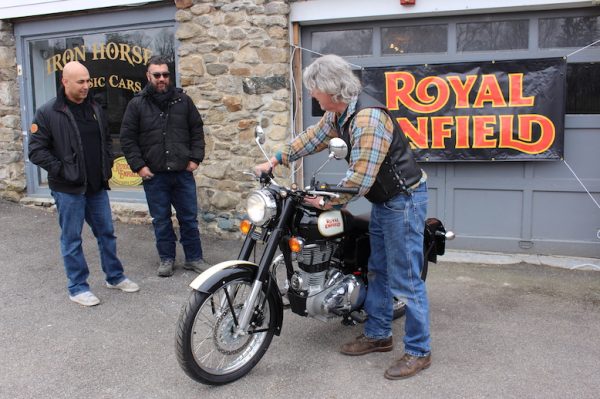 "Mom and pop" dealerships in dark, cramped quarters are almost extinct, which made Royal Enfield's recent decision to award Iron Horse Customs in rural Kent a franchise so noticeable. The store's not in or even close to a high-profile market. Kent's population is under 3,000 and Iron Horse Customs' old building with its stone and clapboard facade at 21 Bridge Street isn't in the least bit modern.
So why did Royal Enfield do it? One obvious answer is that the brand, which has an English heritage dating back to 1901 but which has built bikes in India since 1955, is a niche player with a nostalgic product line that is in dire need of sales outlets. That's not suggesting that any outlet will do, rather that Royal Enfield is open-minded if it sees potential.
"We really, really want a good fit with our brand – what we offer and what our brand represents," said Rod Copes, president of Royal Enfield's North American division, in a phone chat last week. 
 An independent distributor handled Royal Enfield in the U.S. up until 2016 when distribution was brought in-house with headquarters in Milwaukee. Regional sales reps essentially started from scratch and began mining for dealers in the Top 100 metro areas, and did seek multi-line stores. The second facet of the dealership search, though, became "let's get the right fit," Copes said.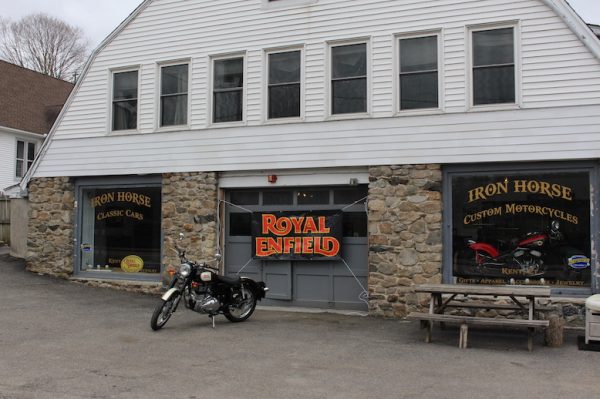 Consequently, when Iron Horse Customs inquired about Royal Enfield's availability back in December, the company listened. Another goal is to have a "brand champion' inside each dealership, Copes said, reporting that the company currently has a lineup of 80-85 dealers. "We have a good mix actually. We have some rural dealers across the United States. It's about  going to where the motorcyclists are – where they live and where they ride," he said.
Iron Horse Customs is certainly located in a place where folks ride. Route 7 is heavily-traveled, especially on weekends. Co-owned by Guy Mauri and Rick Dolson, the rebranded Iron Horse Customs – Royal Enfield of Kent is just west of downtown. It received a Classic 500 demo model and four other new bikes for sale on Wednesday morning. A temporary sign was soon hung on the garage door in front and the demo model got parked in front of it.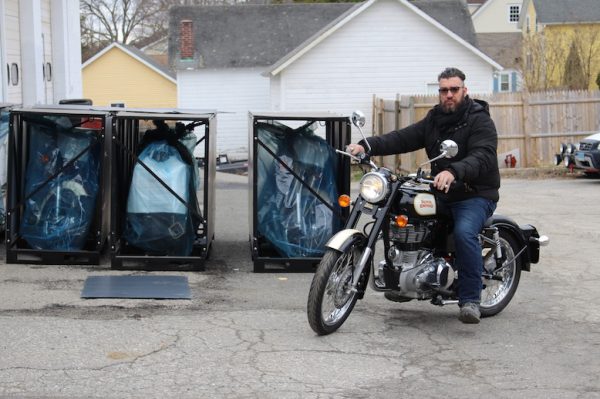 The dealership expects to draw customers not only from Litchfield County but from Fairfield County and adjoining counties in New York. Royal Enfield added the store's name to its website a week ago and inquiries about new bikes and service have already been received. "(I've) gotten calls. People are interested, so we're excited," said Dolson.
Iron Horse Customs/Royal Enfield of Kent is the second Royal Enfield dealer in the state, joining Mark's Motorsports in Enfield.  
What Royal Enfield now needs to do is speed up delivery on promised new models that will take the brand beyond the 500cc segment. Its new 411cc Himalayan adventure model begins shipping to dealers next week, Copes reported, with each dealership getting three initially. 
Delayed, however, due to necessary E.P.A. certification testing will be the launch of two 650cc twins, the Interceptor and the Continental GT. Copes said they now won't be seen until year's end at the earliest, and that it'll likely be next spring before the models begin arriving in quantity.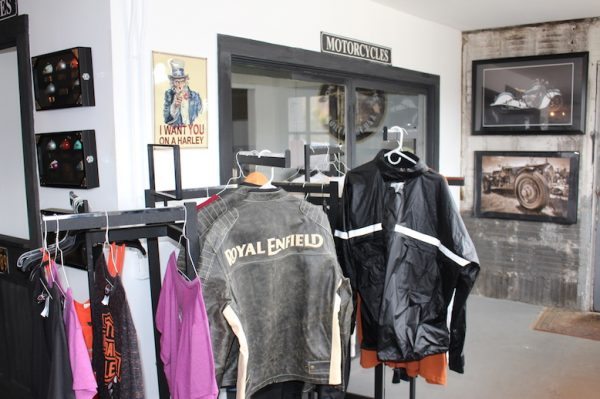 Being a custom shop, Dolson was already talking this week about modding out Royal Enfield models. When the talk with Buker turned to upcoming colors for Royal Enfield models, he was quick to note that any motorcycle can be repainted any color. And he noted that the demo model that the store had just received had already been given a lower solo seat from the stock one that came with it.
With only one brand to sell, a track record of personalizing bikes and an old-fashioned look and feel, Iron Horse Customs/Royal Enfield of Kent just may be a better fit for Royal Enfield than the company ever imagined. 
(Originally published in the "Republican-Ameican" on April 21, 2018.)