SUFFIELD, CT – No way will Indian Motorcycle of Springfield owner Dennis Bolduc ever restore the recently-acquired 1916 Indian Powerplus that he brought to "Hendee Day" at Hilltop Farm today. To those who innocently inquire if a paint job is in its future, Bolduc has a succinct, pleasantly curt response: "It took 105 years to look like that."
Not surprisingly, the Powerplus got the bulk of attention from motorcyclists who attended the revived show thanks to its rich, rugged patina from front to rear. While there were other old Indians on display, appropriate considering that Hilltop Farm was once owned by Indian co-founder George Hendee, there were also other vintage models from manufacturers such as BSA and Norton.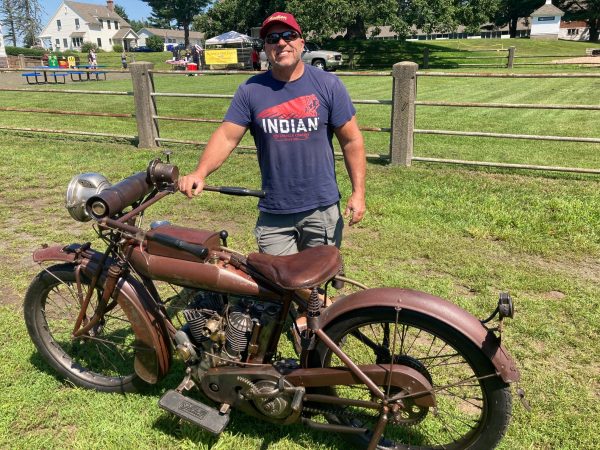 Bolduc only acquired the Powerplus about three months ago out of the estate of a man from Massachusetts. He's the bike's third owner. The late second owner had acquired it at a tag sale in the late 1950s. "It's exactly as I pulled it out of the building. All I did was flush everything out and give it a good checking over," he said, recalling that the bike unexpectedly fired up when he was determining the status of the engine.
Powerplus Model Lasted from 1916 to 1923
The year 1916 was the first year for the 1,000c Indian Powerplus, a model built in Springfield, MA that lasted through 1923. "It's a real fun bike," said Bolduc, whose Indian dealership in Westfield, MA has a showroom stocked with numerous vintage Indians. "They say it has a top speed of 70 miles per hour. I've had it to 50."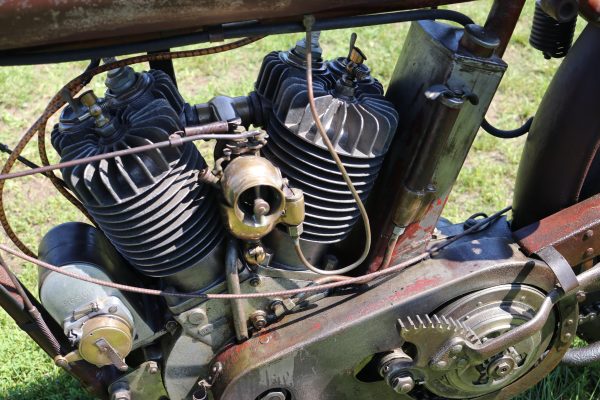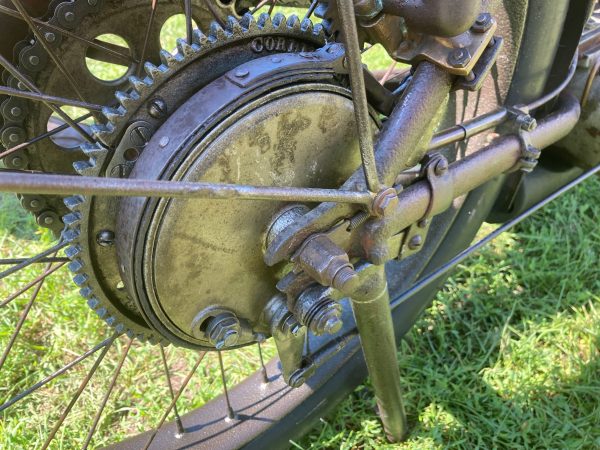 The Powerplus is loaded with interesting features from today's perspective. There's no front brake, rather a dual braking system in back with internal and external brakes. It has both a foot clutch on the left side and a hand clutch on the right side.
Bolduc said the only items on the Powerplus that are not original are the handgrips. He added that the speedometer and horn were options on the model, which sold new for $250 in 1916 and came with a three-month warranty.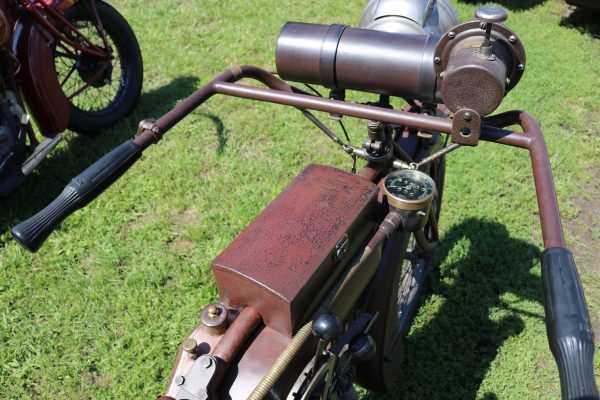 Today's show was truly a two-fer event with old motorcycles and classic cars. Hilltop Farm staged Hendee Day celebrations from 2008 to 2012 and 2016 to 2018, but missed out 2013-2015 as well as the last two years. Construction interrupted it in 2019 and the COVID-19 pandemic did likewise in 2020. The addition of old cars this year was done in conjunction with the Masons' Composite Lodge #28.
Some British Bikes On Display, Too
Among some of the other eye-catching classic motorcycles on display were a 1959 BSA Super Rocket owned by Jay Egan of Suffield, who was featured in a Hendee Day story in 2017, and a 1964 Norton Atlas owned by Doug Maronn of Enfield, CT.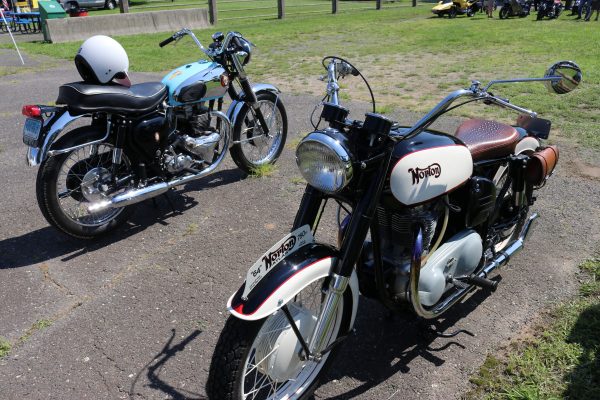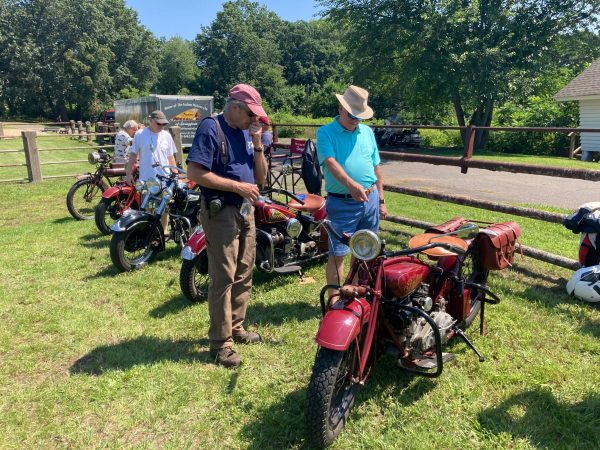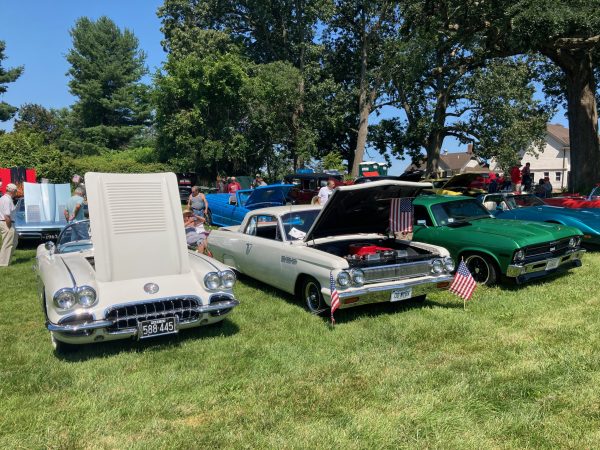 Hello! If you enjoyed this story, please share it with other riders by clicking on the social media buttons below.