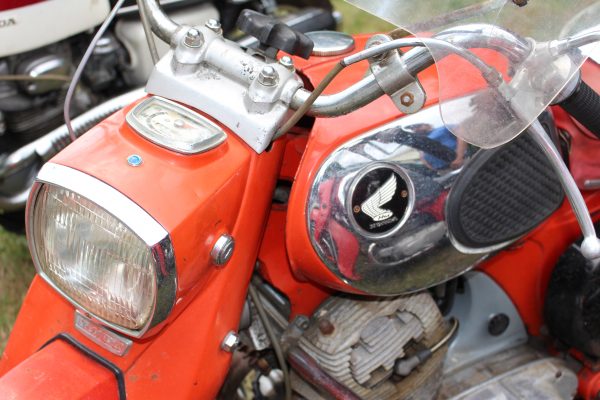 DRACUT, MA – Corey Bourassa is a Honda collector. "I keep them original. Have a lot of fun with them. I own 29 Hondas right now," he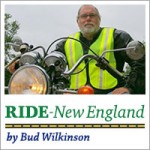 said when we met recently at the Falls Village Car & Motorcycle Show in Connecticut.
A chef by profession, Bourassa has a sideline, a motorcycle shop here that specializes in Honda restoration. He brings decaying Japanese machines from the early 1960s to the mid-1970s back to life.
"I'm constantly search, buying projects for 'rustoration,'" he said, explaining that he focuses on keeping the bikes "as original as possible."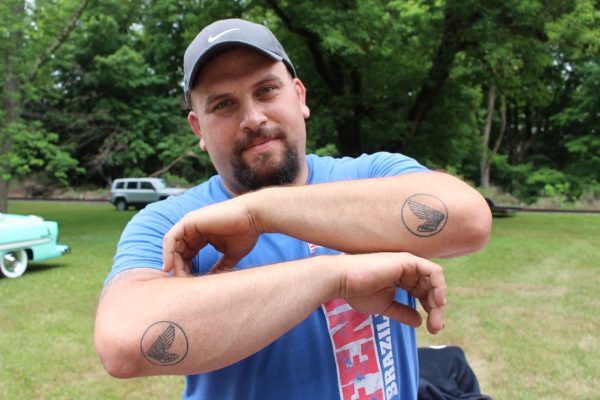 His dedication to Honda is evident by the tattoos he has on either forearm. "I buy 'em, fix 'em and horde 'em. I've owned as many as 60 in the past three years," said Bourassa, who lives nearby in Lowell.
His first bike was a canary yellow 1976 Honda CB200T that he got when he was 22 years old. "I saw it and ohmigod," he said. "I fell in love with it. I had to have it and still have it."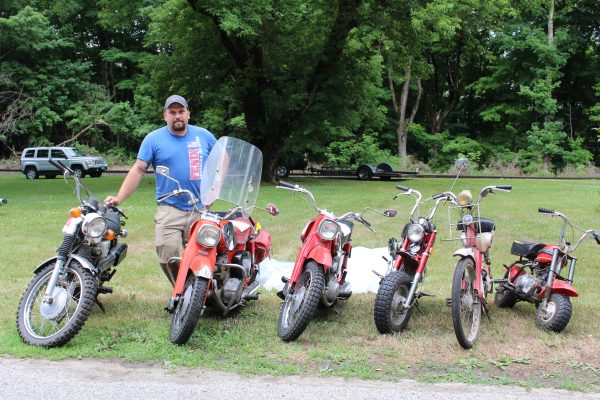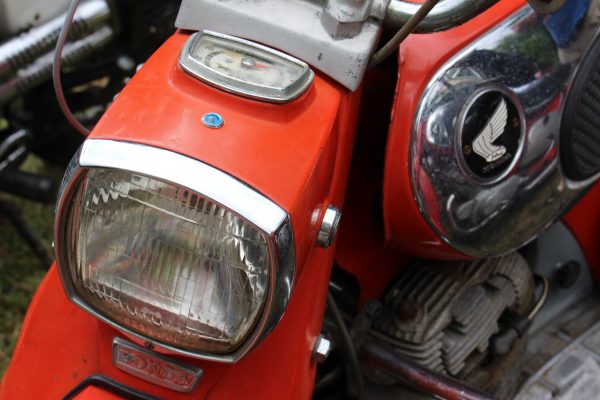 Bourassa brought a half-dozen old Hondas to the show, including a 1963 CB77 Dream, the 305cc model that's his favorite. He's owned his shop for six years and usually acquires 10-15 Hondas each year. "I buy 'em, flip 'em," he said. "Buy two, sell one. Buy three, sell one. It's a functional hobby."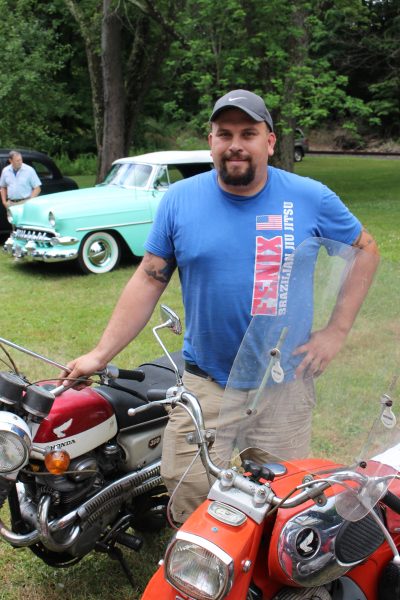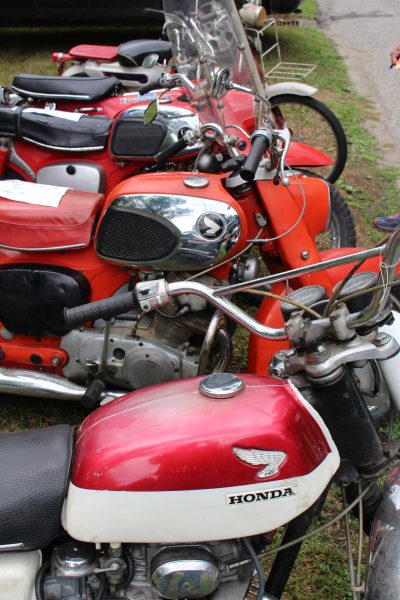 The bikes that he gets running and sells aren't costly – maybe $1,000 to $1,500. "It's great for the entry-level collector or the entry-level mechanic," Bourassa said. A beginning rider or a rider who simply loves old Hondas would qualify as a potential buyer, too. "They're around town bikes. They're fun. They're conversation pieces – reasonably reliable."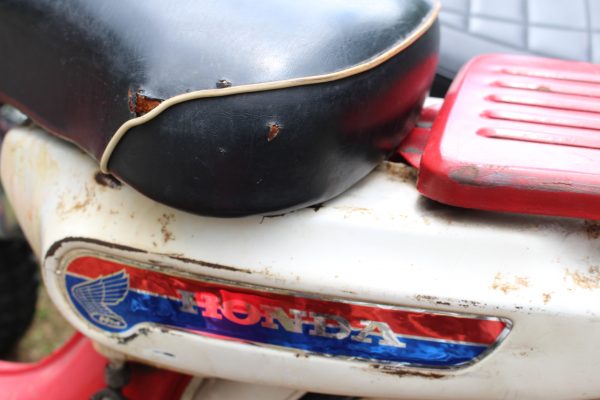 Talking with Bourassa, it's evident that his passion for Hondas isn't grounded in making an excessive profit. "It's for fun," he said. "If you're not having fun, why do it?"