As I have recently learned, proper preparation and training for a distance endurance motorcycle ride is essential. It's quite comparable to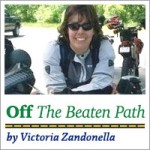 a runner's routines in advance of a full 26.2 mile marathon.
While the Iron Butt Saddle Sore 1000 is the "introductory" ride of the Iron Butt Association's array of challenges, it is not to be taken lightly. Proper preparation – both logistically and physically – is critical to achieving success in any IBA challenge.
In a future column I will describe my run against the clock and how my preparations (or lack thereof) impacted me during my own IBA challenge. This column, however, will first go over helpful tips and tricks on preparing for a successful run. I have grouped the items into a few key categories: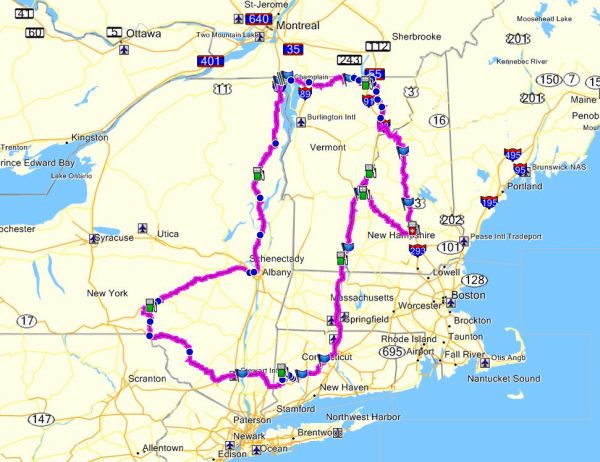 Charting the route logistics:
There's a lot to consider when mapping out your path, especially here in the Northeast where the roads meander and road construction is a given. It's wise to pick routes where you can make time, which means mostly highways. As much as I detest riding super slab, I found it necessary to ensure I'd meet my 24-hour time requirement on my inaugural IBA event. Use a program such as Google Maps or your GPS software to accurately gauge and chart the mileage of your route.
Next, pick a time during the year when daylight is most abundant and you'll have a better chance of safely seeing the road and being seen by others. I chose the weekend closest to the summer solstice. Also, it is critical to pick days/times when traffic backups are at a minimum. I chose to make my run on a Saturday (leaving at 4 a.m.) to ensure I'd avoid commuter bottlenecks. They eat time and put you in the path of folks in a hurry who may place you in jeopardy.
Also, be aware of known construction areas and planned gas/rest stops. If you can pre-ride some of the route to ensure you avoid as much construction as possible (seemingly impossible in the Northeast) – do so! Know your bike's range and plan your fuel stops accordingly. Call to the gas stations you choose to ensure they are still in business and are open during the hours you intend to arrive at each location.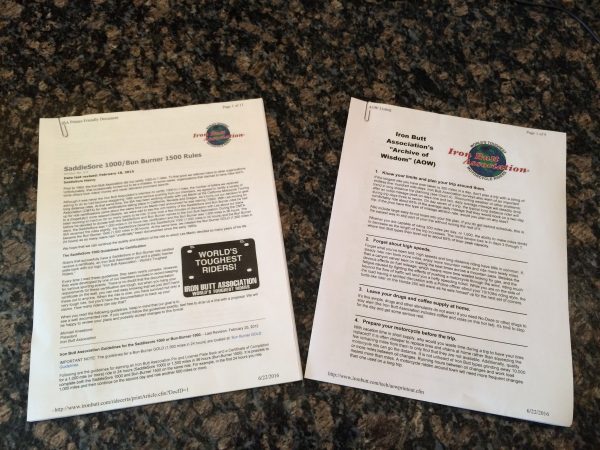 Paperwork and 'The Rules':
After hearing the horror stories of riders forgetting to obtain, or losing, receipts as proof of their waypoints and mileage, which disqualified their runs from being counted as official by the IBA, I quickly became aware of how critical it is to be a stickler about properly documenting my IBA event.
The Iron Butt Association strongly suggests that those attempting the challenge have either an IBA member or another person who can vouch for you at the starting location of your journey. I chose a friend who drove behind me to my first stop, along with the gas station attendant as backup to certify by launch date and time.
Next, stay organized! Keep all your receipts in a safe area where they won't get lost. If you don't have documentation, it didn't happen in the eyes of the IBA officials.
You need to have some proof of the route you have taken. As gas receipts usually have a date and time stamp, they are the most common form of documentation. Items such as lottery tickets can sometimes be used if they have the proper date and time stamp necessary to show your location.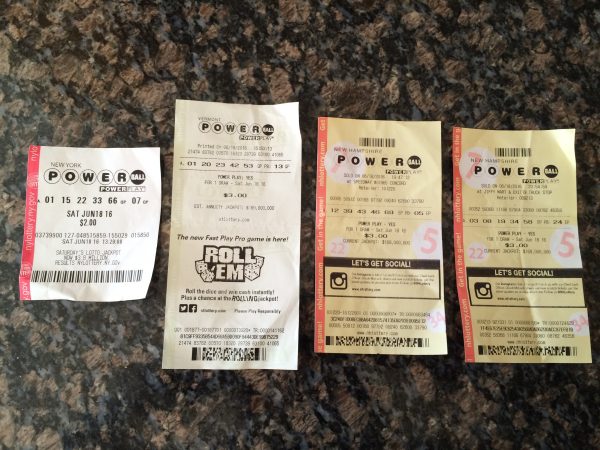 Having a GPS locating device such as a SPOT is another very helpful tool in papering your run as it shows the GPS signal points along your route at close intervals with date, time and location stamps. You can also use your locating device as an emergency beacon or to allow your friends and family to follow you along on your journey.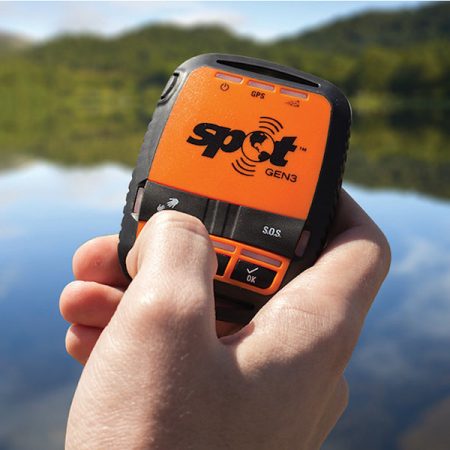 Be sure to thoroughly check through the IBA's outlined rules for your given challenge and follow them to the letter. IBA has also created an "Archive of Wisdom" (AOW) that is also extremely helpful in your preparations. This document was created by IBA riders to maximize your chances for success on your IBA challenge.
Also, be sure to set your bike's trip meter/odometer to zero so you can have a reasonable idea of the mileage you travel. Just remember, not all bikes have accurate trip meters, so it is also helpful to have a bona fide GPS unit to chart your trip distance. IBA suggests that riders add some buffer miles to their routes to be sure they've hit their desired mileage at the end of their respective challenges.
Physical Fitness and Safety:
It is very important to have what it takes physically to safely and successfully manage an IBA endurance riding event. Being sure you are in the best physical condition possible is most important. Hit the gym, go for walks, and get your endurance up as much as possible.
Next, assess any limiting physical conditions you have and consider what you need to do to mitigate these items. For me, with two previous spinal surgeries, my back was a major concern. Would I be able to endure over 20 hours in the saddle or be left in pain and unable to continue somewhere along the route?
I chose a comfortable bike with an upright seating position – my BMW F 650 GS single with a plush factory suspension, along with my Renazco Racing seat – made specifically to accommodate my troubled spine. It is also wise to carry some medical identification on your person – whether it be a medical ID card in your jacket pocket or something like a Road ID bracelet that lists emergency contacts and any medical conditions that emergency personnel would need to know about.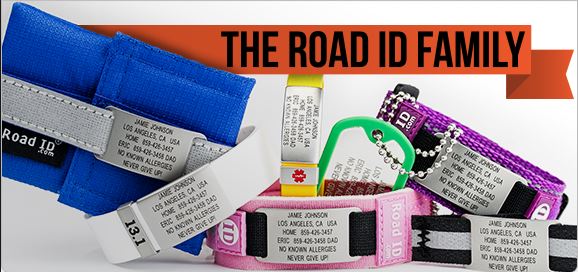 Your choice of riding apparel/gear is also critical to your safety and comfort along the journey. DOT helmet and full armor is strongly recommended. And be sure to choose gear that will match the climate conditions you will be riding in. Assess the weather for heat/cold/precipitation and prepare accordingly. Adverse conditions can quickly induce rider fatigue if you are not fully prepared. Stay current on weather reports for the areas you'll be traveling through. Riding in excessive heat/cold or soaking rain can quickly turn an IBA challenge into a harrowing death march for participants who are caught off guard by the elements.
You will also want to accustom your body to spending long days in the saddle by increasing your daily mileage on your rides prior to your IBA run so you can assess if you are ready to take on the "whole nut" when the time comes. IBA guidelines suggest you should be comfortable doing at least half to two-thirds of the route mileage in a one day ride prior to embarking upon your chosen IBA event.
If you are traveling with others, go over the route in advance so everyone in the party is in sync with the route, stopping points, etc. Some riders choose to also have Bluetooth communication devices so they may converse with each other along the route. If you do, be sure all your devices are charged and functional before you start as well.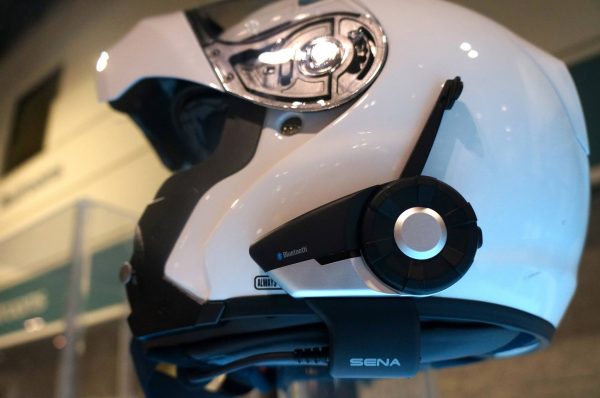 The day before your ride, once your bike is prepped and ready to go, eat healthy with high energy foods that will sustain you and be sure to get a good night's sleep. This will help you maximize your level of mental alertness and focus for the many miles ahead the next day. Trust me, you will use up your reserves too quickly otherwise and once you do, your riding form, decision making ability, and overall level of safety will decrease substantially.
And don't forget to keep your cell phone handy and fully charged. Have a USB port or portable charging device to avoid depleting your phone battery. You'll need your phone to keep in touch with family and friends, check weather status, take pictures along the route, and make any emergency calls should the need arise.
The Bike:
Be sure you are riding a machine you are comfortable on and familiar with, and pack the necessary tools should you need to conduct an emergency roadside repair. Practice changing a tire on your machine and have all the implements packed to remove plug/patch, re-inflate, and replace the tire on the rim. Conduct a thorough mechanical assessment of your motorcycle prior to setting out on an IBA ride. In the very least, a malfunctioning machine can spoil your success, and far worse it can cause you physical harm. Taking your bike to a reputable shop for a full service is always a wise decision. Qualified technicians can spot many potential problems before they become a deal breaker for your event. T-CLOCS checks are also advised right before your IBA run, or any ride, to assess if all systems are 'GO'.
As at least some of your route will be before sunrise or after sunset, you will want to be sure to have excellent lighting on your chosen steed. Aftermarket HID or LED headlight bulbs/elements can drastically improve your ability to see the road and any hazards including any forest friends who happen along your path, as well as help other motorists see you. Consider also getting accessory lighting to further improve peripheral lighting and visibility – you will be very glad you did!
Have the capacity on your machine to pack all items you will need for your IBA challenge including snacks, and hydrating beverages – water being best. Consider wearing a hydration pack so you can sip while you are riding versus having to stop to drink from a bottled beverage. Pack your foods so you won't have to rummage for less healthy choices at stops along the road. Don't forget your rain gear. Carry layering clothes such as a fleece and hot and cold weather riding gloves as conditions will change over the day of your challenge. A second pair of socks may also be warranted. Be sure to have the proper eye protection from the sun. It is suggested to keep a clear visor on your helmet and also wear sunglasses so you can quickly and easily shed them when darkness falls.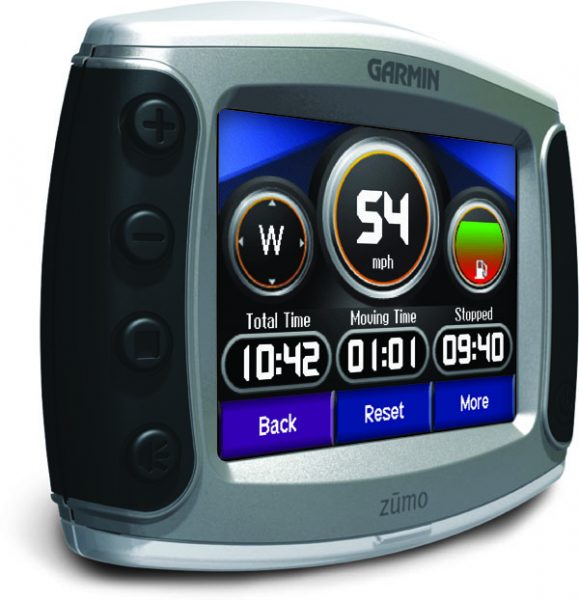 Navigation:
Make sure have your route itinerary handy and easily visible so you can continually assess where you are along your route in terms of both time and mileage. If you have a GPS, be sure to program your route and pre-check it for accuracy prior to the ride. Your GPS odometer will also aid you in understanding your true mileage as you progress on your given IBA event. One note of caution, while GPS units are a great tool, they too can sometimes fail (as mine did on my IBA event), so never forget to also bring a paper map along with your highlighted route upon it as a backup.
Choosing a riding partner(s):
Another critical step in your preparations is assessing whether you wish to "go it alone" or have a partner or partners along on your IBA challenge. If you are considering having other riders on your run, it is wise to give some serious thought to who you choose to ride along with you. Is this person up for the challenge? Are they prepared physically and do they have the mental focus to complete a long distance endurance event? Are they as motivated as you to prepare fully, taking into account all the items above? The last thing you want is any drama to enter your ride and distract you from your goal. When you introduce more personalities into your ride, the chance you'll encounter conflict between parties goes up exponentially. If possible, find a person who is already IBA certified and knows what to expect along the way – a person who can help mentor and coach you through the process – just like a world class athlete's trainer would.
Lastly, if you are riding with a partner, be sure to coordinate how you will communicate with each other along the route. Go over the route in advance so everyone in the party is in sync with the route, stopping points, etc. Learn and practice MSF hand signals to signal to each other and other motorists when you intend to turn, pull over, slow down, see a road hazard, etc. Some riders choose to also have Bluetooth communication devices so they may converse with each other along the route. If you do, be sure all your devices are charged and functional before you start as well.
Ok – now that you've fully prepared for your IBA challenge, the only thing left is to hit the road and bang out the miles to your goal. I hope you've found the above points helpful in contemplating your very own IBA event. In my next segment, I'll talk about my perspectives on my personal IBA SS1K challenge – what went well, what didn't, and what, in hindsight, I would do differently if I had the opportunity to do it again.