TOWNSEND, TN – After an absence of 45 years, Honda is bringing the Super Cub back to the U.S.
The highest-selling motorcycle in history, with more than 100 million produced, the Super Cub was introduced in 1958, which was one year before Honda began selling motorcycles here. It inspired the Beach Boys' song "Little Honda," which was turned into a hit by The Hondells in 1964, and coincided with the company's "You Meet the Nicest People On A Honda" advertising campaign.
Honda dealers will begin selling the Super Cub C125 ABS in January as a 2019 model with a target price of $3,599. It is powered by a 125cc, single-cylinder engine and will be available in one color – blue. The model was last sold in the U.S. in 1974.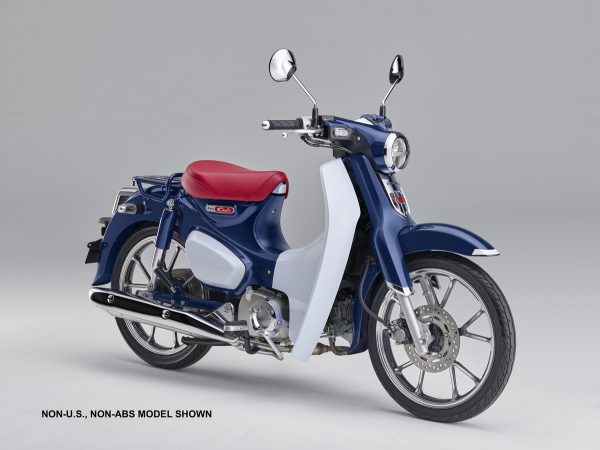 The announcement of the return of the Super Cub was made at the Smoky Mountain Crawl rally, a gathering of small-bore motorcycle enthusiasts that began yesterday and runs through Sunday.
Honda revealed that it will also be selling the pint-sized Monkey model in 2019. It will be available in October. The base model in yellow or red will run $3,999 with an ABS version in red costing $4,199. It is also powered by a 125cc, single-cylinder engine.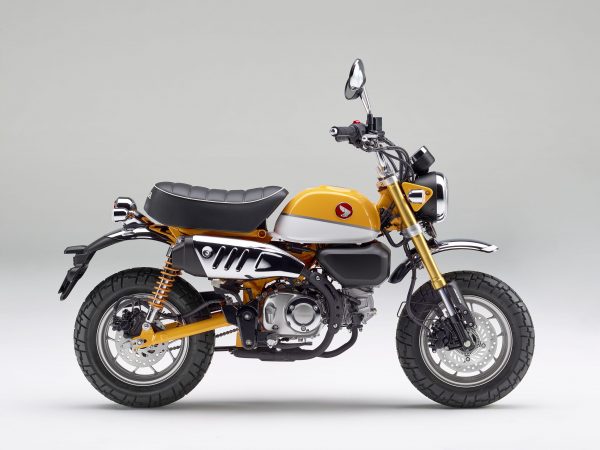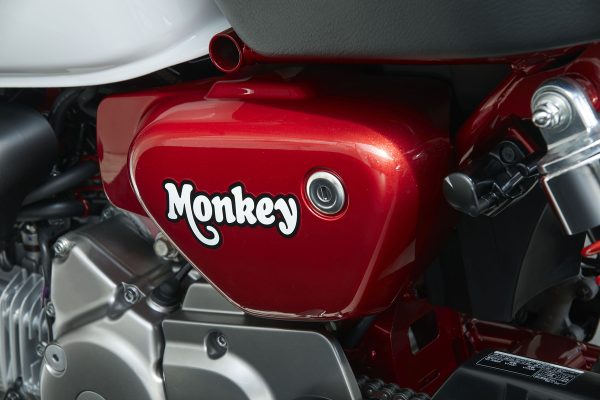 "Since our 'You Meet the Nicest People' campaign of the '60s, Honda has produced fun, confidence-inspiring models that attract new customers to the joy of motorcycling, while introducing new ways for existing enthusiasts to express themselves and interact," said Lee Edmunds, American Honda's Manager of Motorcycle Marketing Communications.
"With the 2019 Monkey and Super Cub C125, 'The Power of Nice' returns. We're continuing the tradition of offering American customers machines that are simultaneously nostalgic and up-to-date, and that beg to be ridden and personalized. We're eager to see how our customers use these bikes to extend 'The Power of Nice' to the next generation."