ALPHARETTA, GA – Honda has announced that its new SCL500 scrambler model will go on sale in the United States this month. Based on the Rebel 500 platform, the retro model will sell for $6,799 and come in two colors – candy orange and Mat laurel green metallic.
The SCL500 is a throwback to Honda's CL72 scrambler from the early 1960s. Honda says it "features all the key 'scrambler' styling elements – upright riding position, high-routed exhaust, block tires, ample suspension travel and a retro aesthetic – in an approachable package and at an attractive price."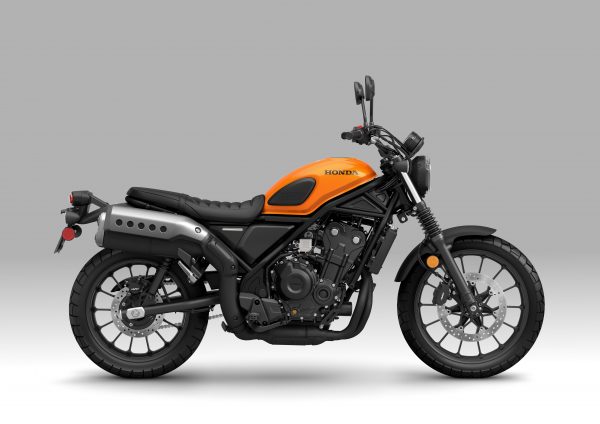 The SCL500 is powered by a 471cc parallel-twin engine and has a six-speed transmission. The seat height is 3.1 inches. It has a 3.2-gallon gas tank and weighs 419 pounds with a full gas tank.
In announcing the SCL500's arrival, Honda also reported the return of three other moels – the shaft-driven Shadow Aero for the 2024 model year, the ADV160 for 2024 and the Grom for 2024.