Competition in the small-to-medium motorcycle segment is heating up. Kawasaki today unwrapped its new 2024 Eliminator model, reviving a name that has been absent for some time with 451cc model designed to compete with Honda's Rebel 500 and several Royal Enfield entries.
Whether the Eliminator is a cruiser or a standard is in the eye of the beholder, but the new model with a parallel-twin engine, six-speed transmission, upright riding position and 28.9-inch seat height that provides an option for new riders or those abandoning larger bikes.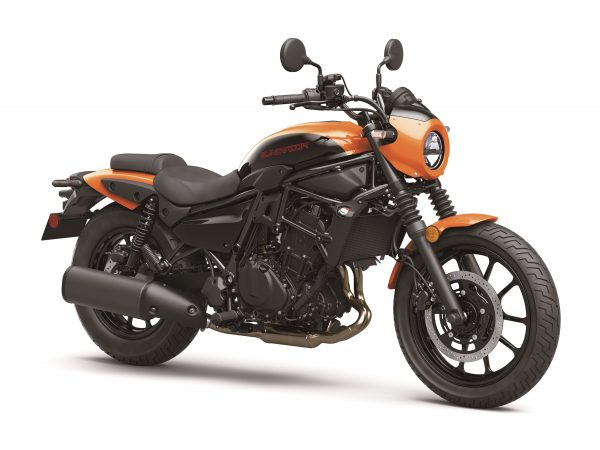 The Eliminator, which is now in showrooms, comes in three versions. There's the base version at $6,649 in either white or gray, an Eliminator ABS at $6,949 in white or black, and an Eliminator SE ABS at $7,249 in orange and ebony.
The model uses the same engine found in the Ninja 400 and weighs between 395 and 391 pounds (depending on the version). It has a 3.7-gallon gas tank.