FALLS VILLAGE, CT – It doesn't come out of his climate-controlled basement very often. Dean Mojon of New Hartford, CT guesses that maybe four or five years have passed since he last rode the rare 1973 Triumph X-75 Hurricane that he's owned for 49 years.
"I used to think it was one of my most prized possessions but, I don't know, got some other priorities now," said Mojon on Sunday morning after riding the colorful, 50-year-old motorcycle some 20 miles or so to a by-invitation gathering of friends.
Mojon paid $1,600 for the Hurricane in 1974 and has kept it in pristine condition. It's now worth maybe $40,000 or more. Its rarity, futuristic styling, and bright orange and yellow paint scheme drew attention from other riders in attendance.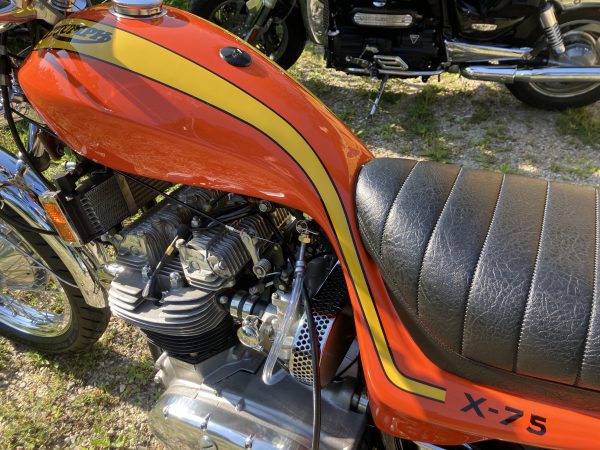 "They only made them that one year. It was a 'for '73 only' model," he said. Just how many were made is open to dispute with the numbers 1,070 and 1,100 or so being suggested. "Mine is No. 16," Mojon said.
While primitive by today's technological standards, the British-built Hurricane was visionary. It was designed by an American, then 27-year-old Craig Vetter, whose own company specialized in aftermarket motorcycle fairings.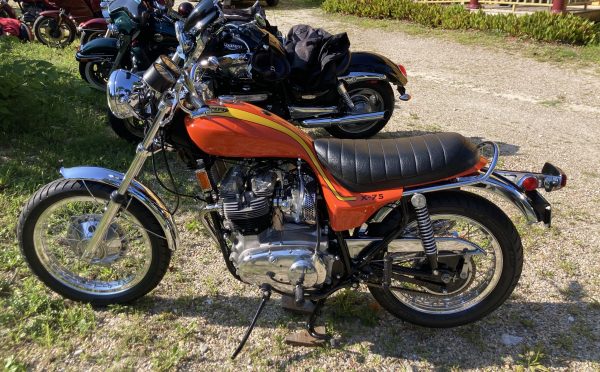 Vetter was hired in 1969 by BSA's stateside manager, Don Brown, to "Americanize" the company's Rocket 3 model. By the time it went into production, BSA was in terminal shape so the model was branded as a Triumph, although the engine on Mojon's Hurricane is stamped BSA and came bearing the BSA name in other places.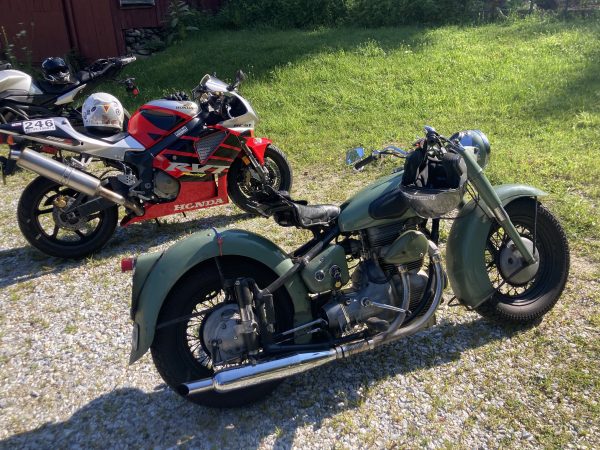 In addition to the Hurricane, also spotted at the ride-in was a 1953 Sunbeam S7 Deluxe that Alistair Jones of Sharon, CT has owned for 16 years. Sunbeam built motorcycles between 1946 and 1956. They had a reputation of being "a gentleman's motorcycle."
The Sunbeam that Jones owns has been somewhat reliable over the years. It was recently returned to the road after being idled for a year. "It's fine. It's running pretty well now," Jones said.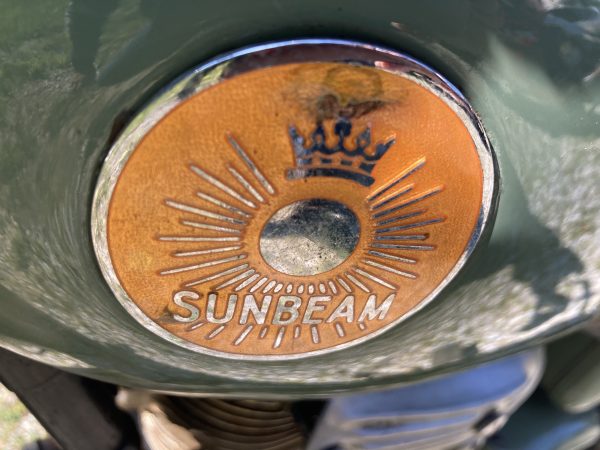 The friendly gathering brought together many regulars from once-popular and now closed Toymakers Cafe, many of whom arrived on classic models.
Lined up in a row were, from left, a 1987 BMW R80RT owned by the writer of this story; a 1985 BMW R80 owned by Peter Reid of Lakeville, CT; a 1969 Triumph Bonneville owned by Scott Kegelman of New York City; and Moto Guzzi V65 Lario owned by Brian O'Neil of Cornwall, CT. The Lario was built between 1985 and 1987.