It's possible to count the names of recognizable motorcycle brands on one hand. Zero, Energica and LiveWire may come to mind. Naming specific electric models is more difficult. While carmakers are pivoting away from internal combustion models to EVs, motorcycle manufacturers are being more deliberate.
Now, however, there finally appears to be some movement to battery-powered models.
After years of speculation, Royal Enfield in India confirmed this week that it will debut its first electric model within two years. The company's managing director, Siddartha Lal, told "The Economic Times" that it plans a factory capable of producing 150,000 units for the model's rollout and that a prototype is currently being tested.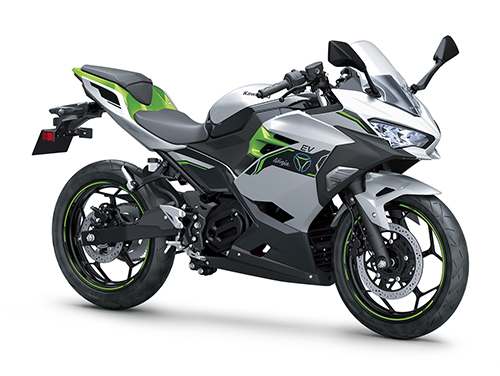 Kawasaki is also developing an electric presence. After showing Ninja EV and Z EV prototype models at the EICMA show in Milan, Italy last year, it was reported this week that the company has secured approval from the Australian government for electric models. That's a sign that progress is being made after announcing in November that it planned to release two EV models this year.
The two models planned by Kawasaki are a naked Z and a fully-faired Ninja.
Honda, meanwhile, said last year that it plans 10 or more electric models by 2025, while Suzuki is promising eight electric models by 2030, with one model being introduced in 2024. Triumph last year completed testing in mid-2022 of its TE-1 electric streetfighter model. Triumph said back then that the model "very clearly signals the future."
So, the amount of EVs available in motorcycle showrooms may soon change dramatically. The relative quiet of the past few years may replaced by a different kind of quiet.
(Photos courtesy of Kawasaki)