It's the October edition of "If You Had Asked Me, I Would Have Told You…" It's an items column filled with news tidbits from near and far that either didn't warrant a full story or somehow fell through the cracks. There's also a smattering of opinion. Here goes:
"If You Had Asked Me, I Would Have Told You…"
Bemer's Conviction For Human Trafficking Overturned
In a 7-0 vote in late September, justices on the Connecticut Supreme Court overturned the sex ring conviction of Bruce J. Bemer, the millionaire owner of New England Cycle Center in Hartford and the New London-Waterford Speedbowl racetrack.
In their ruling, announced on Sept. 29, the justices found that prosecutors failed to prove that Bemer was aware that the troubled young men that he paid for sex had been forced into prostitution.
Bemer was convicted in a April 2019 on four counts of patronizing a trafficked person and one count of criminal liability of trafficking a person. He was sentenced in June 2019 to 10 years in prison, but remained under house arrest during his appeal.
Since then, two other motorcycle dealerships that Bemer owned have closed – Columbia Motorsports in Columbia, CT and Springfield Motorsports in Massachusetts. New England Cycle Center lost the Suzuki and Yamaha brands in the wake of Bemer's conviction. It now only sells new Kawasaki motorcycles.
More details on the state Supreme Court's decision were published in the "Hartford Courant" and by The Associated Press.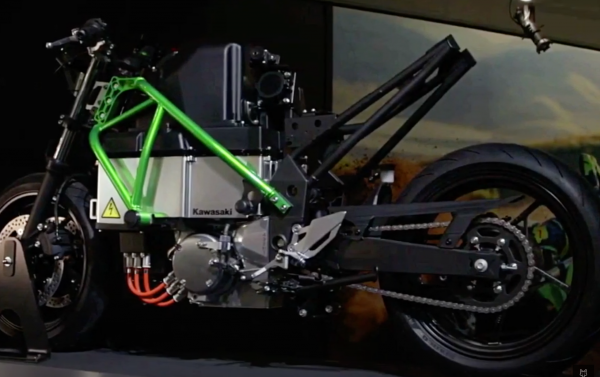 Kawasaki Going All-In On Electric
Several websites, notably Electrek, are reporting this week that Kawasaki plans to alter its entire motorcycle lineup in developed countries to electric-only models by 2035. That's just 14 years away. The company has also committed to introducing 10 electric and hybrid models by 2025.
Kawasaki reportedly sells upwards of 400,000 motorcycles worldwide currently. The company is said to be targeting Japan, the U.S., Canada, Europe and Australia as the places where only electric models will be sold. That sounds ambitious. A wise man predicted a couple of years ago that when the inevitable switchover to electric happens, it will happen quicker than expected.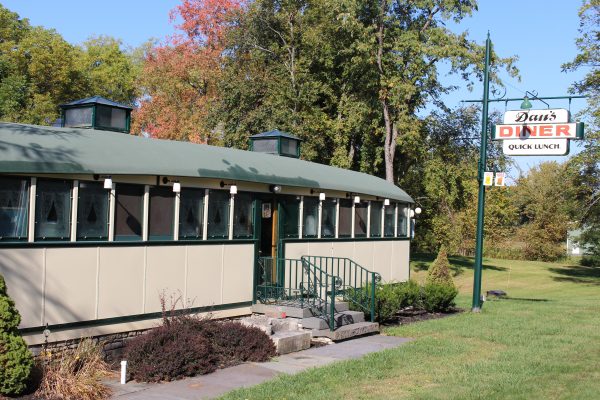 "If You Had Asked Me, I Would Have Told You…"
Dan's Diner Reopens In Spencertown, NY
The destination eatery Dan's Diner on Spencertown, NY, which became a victim of the COVID-19 pandemic and closed in August 2020, reopened a few days ago. It's being operated by new cook and owner Austin McComb.
RIDE-CT & RIDE-New England wrote about the diner more than six years ago., recounting how it was built in 1925 by the Jerry O'Mahony Diner Company in Elizabeth, NJ. It was first located in Durham, CT and was trucked to New York in 1993 and restored. It wasn't until March 2010 that it opened for business.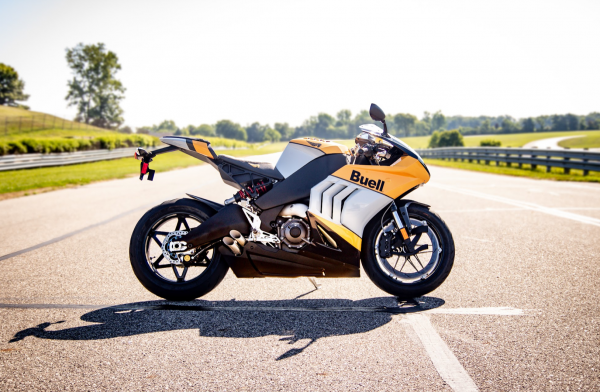 Buell Producing Hammerhead 1190 Model
The revived Buell Motorcycle Co. has announced its first model – the Hammerhead 1190. The company will begin taking reservations on Nov. 1 for the 185-horsepower superbike model that be produced in Grand Rapids, MI.
Buell is expected to release more information on the model and on the company's other plans later this month.
BMW Motorrad Days Get Revived
After a two-year absence, BMW is reviving BMW Motorrad Days, a rally that brings together riders from around the globe. It will be held July 2-3, 2022 in Berlin in the brand's home country of Germany.
Hello! If you enjoyed this column, please share it with other motorcyclists by clicking on the social media buttons below.