It's a cliché to say that good things come in small packages, but a motorcycle doesn't have to be huge to be fun. A peppy, compact model can offer a spirited riding experience, along with splendid handling on back road adventures. Two all-new 2022 middleweight models unveiled this month by Triumph and Kawasaki provide a nod to the past in a modern package.
In Triumph's case, it's the more recent 21st century past with the Tiger Sport 660, an adventure sport model that instantly brings up mental images of Suzuki's V-Strom 650 or Kawasaki's Versys 650. The V-Strom was introduced in 2004 – 18 model years ago – while the Versys came out in 2009, making Triumph a latecomer to the niche.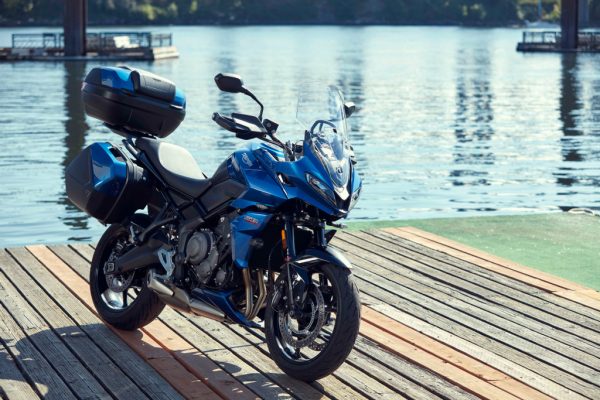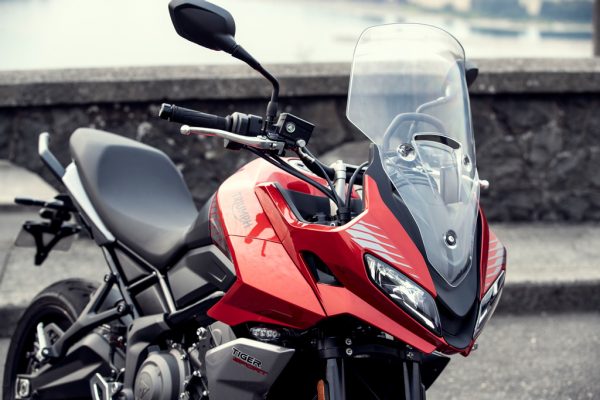 Triumph is promising that newer is better. The Tiger Sport 660 offers a "triple powered advantage" and a "new category benchmark for handling." The model is powered by an inline, three-cylinder, 80-horsepower 660cc engine (with a six-speed gearbox) and is "the most powerful bike in the class."
The chain-driven model is designed for both city riding/commuting and long distance touring. It has two ride modes (Road and Rain) and has a 4.5 gallon gas tank. MPG is pegged at 43.7. It has a 32.87-inch seat and weighs 454 pounds when fully fueled. It has cast aluminum wheels and ABS is standard. There's 180/55 rubber in back and 120/70 in front.
The Tiger Sport 660 has a base price of $9,295, which Triumph said is "competitively priced with the lowest cost of ownership in the entire category." It comes in red, blue or black. Triumph has more details here.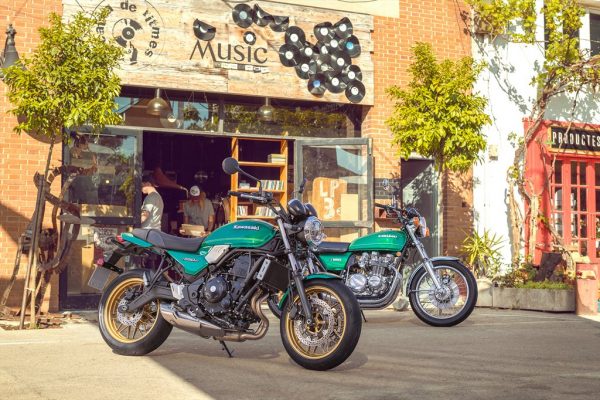 Kawasaki, meanwhile, has gone the retro sport route harkening back to the 20th century with the Z650RS, a downsized version of its Z900RS.
The Z650RS features a 649cc parallel twin engine that is paired with a six-speed transmission. ABS is standard. The gas tank holds 3.2 gallons. There's a 160/60 tire in rear and a 120/70 in front. Seat height is 31.5 inches and it weighs in at 412 pounds.
The chain-driven Z650RS will be available in gray/ebony and green. MSRP is $8,999. Kawasaki has more details here.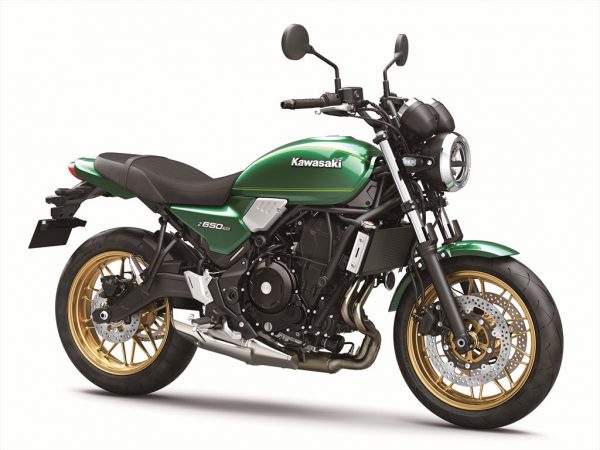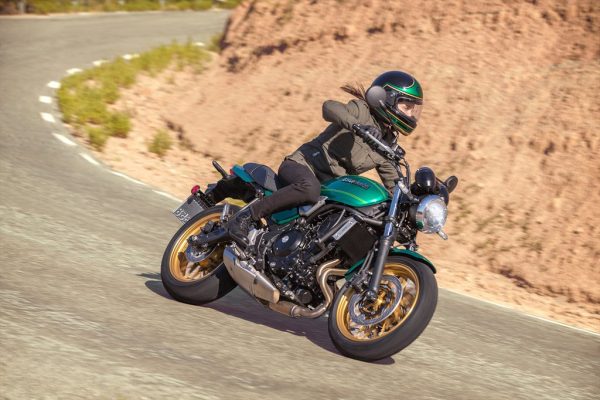 (Photos courtesy of Triumph and Kawasaki)
Hello! If you enjoyed this story, please share it with other motorcyclists by clicking on the social media buttons below.