WESTFIELD, MA – American Flat Track doesn't have an event in New England, but the region will be represented in 2018. The Indian Motorcycle of Springfield dealership has purchased a pricey, limited-edition Indian Scout FTR750 racer and will sponsor rider Jay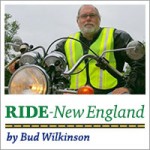 Maloney (#12) in the AFT Twins competition in the upcoming season.
"I knew I was going to buy it the minute I heard they were building it," said IMOS owner Dennis Bolduc in a telephone conversation Thursday. He was referring to the bike model that enabled Indian to dominate in its inaugural AFT Twins season in 2017. The company's "Wrecking Crew" race team of Jared Mees, Bryan Smith and Brad Baker combined for 14 wins, 37 podiums and six podium sweeps.
It was last Feb. 28, though, that Indian announced that it make would make the Scout FTR750 available for others to purchase for $50,000. IMOS ordered one in July at a dealer discount and it was delivered in mid-December. "The bike arrived on its side in the crate. A couple of the straps broke," reported Bolduc, who said the bike wasn't damaged.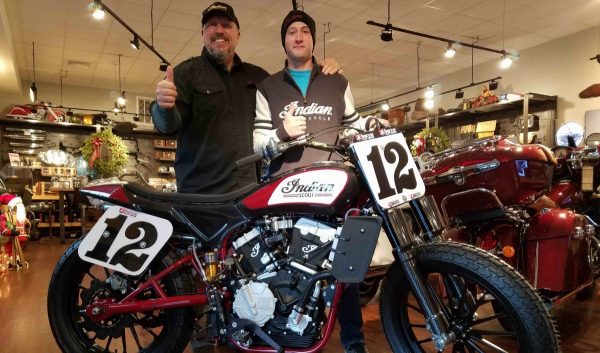 He even views it as a good sign that the Scout FTR750 showed up on its side. He noted that the Indian racer of land speed record holder Burt Munro arrived in the U.S. from New Zealand on its side. Munro's story was depicted in the motion picture "The World's Fastest Indian," which starred Anthony Hopkins as Munro.
Bolduc knew he wanted a Scout FTR750 from the moment Indian announced in 2016 that it planned to enter Flat Track. "I had to have one. It was just a matter of time. Put it in my collection," said Bolduc, whose IMOS showroom here is dotted with vintage Indians from his collection; models that were built not that far away at the original Indian's factory in Springfield.
It was Indian's history with racing that spurred Bolduc to decide to not just display the Scout FTR750, but to race it. "We're a different kind of dealership. We think outside of the box. It's all about riding," he said.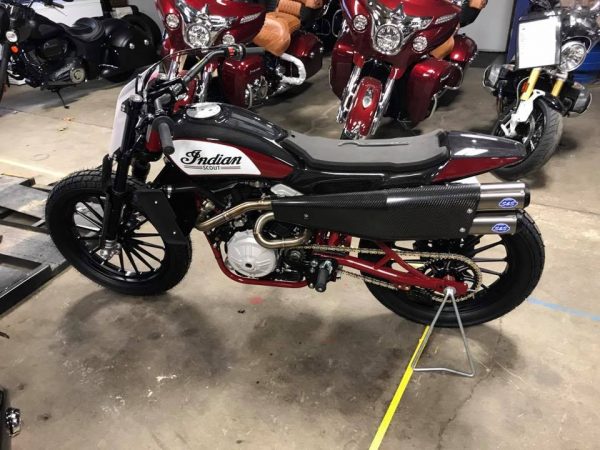 The Scout FTR750 arrived "race ready," said Bolduc, explaining that it can be modified – the exhaust changed or the engine retuned – for a specific track. The 2018 season begins March 18 with the Daytona TT in Daytona Beach, FL.
Back in the 1930s, members of the Fritzie's Roamers motorcycle club in Springfield, founded by AMA Hall of Famer Frank "Fritzie" Baer, raced at Daytona. It was in 1933 that Baer was hired by Indian to run a dealership out of the factory and he supported an Indian race team that included Jimmy Hill, Woodsie and Frenchy Castonguay, and his sons, Bobby and Butch Baer.
"Springfield is going racing again," Bolduc declared. IMOS is "picking up the heritage."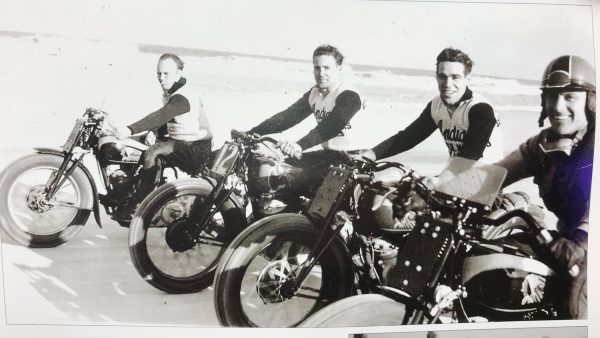 Bolduc said he first talked with Maloney about teaming up two years ago. "Jay reached out to me. I said, 'Hell, yeah, let's do it. Let's put Springfield back where it belongs.'"
Maloney is a New Jersey resident and has a full-time business as a home remodeler. "He's a really interesting young guy. A competitor. He's kind of like old school," said Bolduc.
RIDE-CT & RIDE-NewEngland tried to reach Maloney but he didn't answer and his voice mailbox was full.
The 2018 AFT season consists of 20 events. The closest ones to New England are the New York Short Track on July 7 in Weedsport, NY and the season-capping Meadowlands Mile on Oct. 6 in East Rutherford, NJ.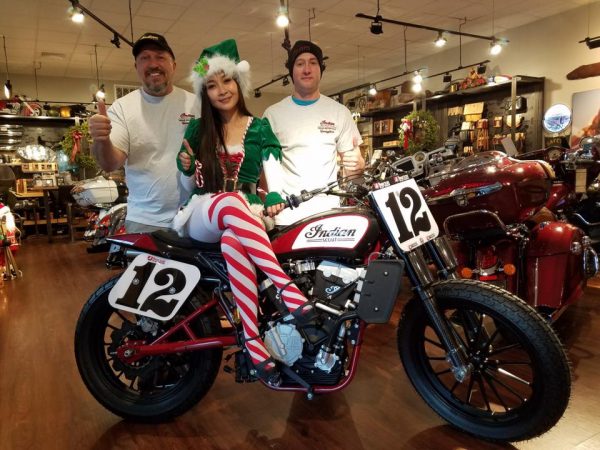 Just how many events Maloney will participant in hasn't been locked down. "We don't know if it's going to be a full schedule or not. We're going to do as many as possible. Our goal is to do the full race schedule," said Bolduc, who sees IMOS' sponsorship as benefitting the store.
"It pumps up my whole team. It's great for dealership moral. It feeds into our story. We're putting our money where our mouth is. We're doing more than selling the brand; we're out there racing."
Photos courtesy of Indian Motorcycle of Springfield