SANTA MONICA, CA – In what it called a "difficult decision," the Progressive IMS Outdoors tour announced today that all events planned for 2022 have been suspended. Among the eight tour stops getting scrapped was a planned visit to the Nassau Veterans Memorial Coliseum in Uniondale, NY from Sept. 23-25.
In an out-of-the-blue press release, IMS Outdoors noted that "the powersports industry is at a crossroads with where and how brands promote their products amidst the continued manufacturing and sourcing delays associated with the pandemic."
The announcement continued, "These current hurdles that our brand partners are facing would have made it difficult for us to produce an IMS that would meet your, and our, expectations."

The nationwide tour was set begin next month. It was to kick off June 17-19 at the Ranch Events Complex in Loveland, CO and end Nov. 4-6 at the OC Fair & Event Center in Costa Mesa, CA.
Other stops were planned for Chicago (June 24-26 at Goebbert's Farm and Garden Center in South Barrington, IL); Pennsylvania (Sept. 16-18) at the Carlisle Fairgrounds); Atlanta (Sept. 30 – Oct. 2); Northern California (Oct. 21-23) at the San Mateo County Event Center); and Phoenix (Oct. 28-30 at Westworld of Scottsdale).
The IMS Outdoors said any tickets purchased will be refunded via credit card within seven days as will any registrations paid to participate in the Ultimate Builder Custom Bike Show, which is a show within the show.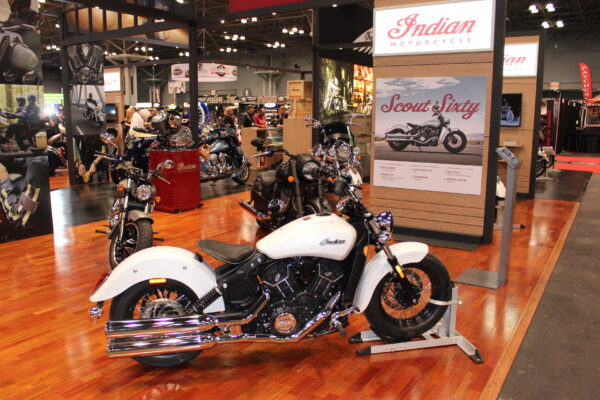 The IMS tour has run for four decades. Up until 2019, the Progressive International Motorcycle Show (as what was then an indoor event was known) stopped in the Jacob K. Javits Convention Center in Manhattan. The show was canceled in 2020.
Renamed last year and moved outside as IMS Outdoors, the show had planned to visit the Brooklyn Army Terminal in early September. That stop was also canceled because of pandemic rules.
The was no definitive word on whether the IMS Outdoors tour might be resurrected in 2023. "We hope to return the tour in the future, but at this time, we are suspending the events for the foreseeable future," the announcement said.
Hello! If you found this story to be newsworthy, please share it with other riders by clicking on the social media buttons below.