MINNEAPOLIS – Indian Motorcycle is taking aim at young, beginning riders by introducing an electric mini-bike based on its successful FTR750 flat track racer.
The eFTR Jr. announced today was designed around Razor's proven electric powertrain. It will be manufactured by Razor USA and will sell for $749.
The eFTR Jr. is Indian's first youth model. It will have two power modes, a seat height of 23.5 inches and is capable of carrying a rider weighing as much as 175 pounds. The low power mode is for riders eight and older, while the high mode is for those 13 and over.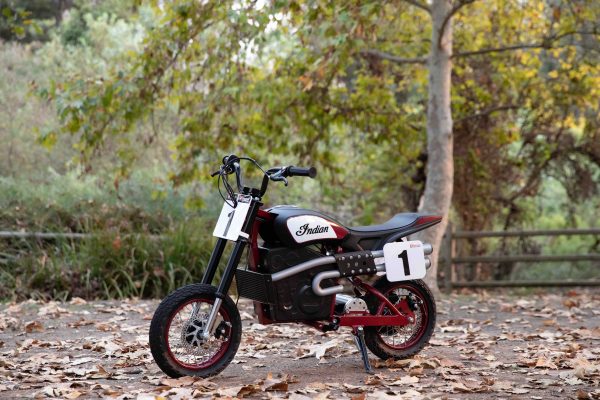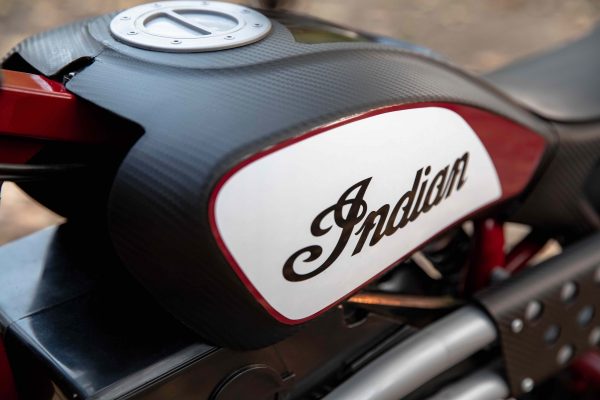 The eFTR Jr. is powered by a rechargeable 36-volt battery that will run for 140 minutes at 10 miles per hour in low mode and 65 minutes at 15 miles per hour in high mode.
"Whether it was a father, mother, uncle or family friend, most motorcyclists have fond memories of the person that introduced them to riding, and that's the spirit behind the eFTR Jr," said Ross Clifford, Vice President of Parts, Garments, and Accessories at Indian Motorcycle.
"We wanted our first youth offering to be electric to provide a safe, simplistic and clean form of motorcycling for children, all wrapped up in the signature look of the FTR750. The eFTR Jr. can kickstart a lifetime of riding memories for the whole family."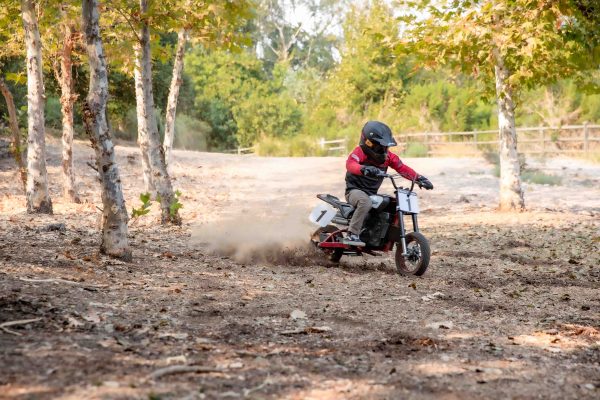 The eFTR Jr. has telescopic front forks, a mono-shock rear suspension, steel frame and dual disc brakes.
In addition to launching the eFTR Jr., Indian will offer a branded line of protective youth apparel, including helmet, body armor, gloves, and replica racing jersey.
(Photos courtesy of Indian Motorcycle)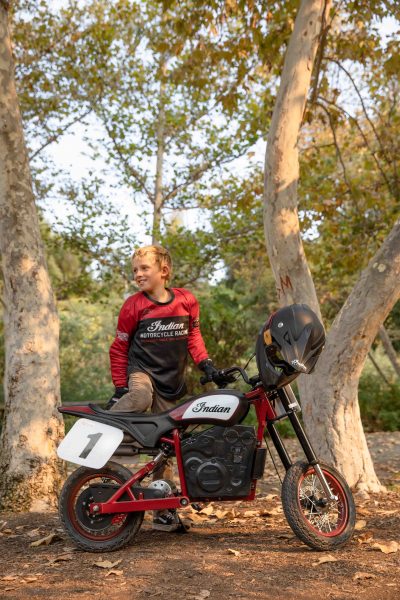 Hello! If you enjoyed this post, please share it by clicking on the social media buttons below.