HARWINTON, CT – The signs are everywhere. The motorcycle industry is wobbling and possibly heading for a crash. Older riders are gradually giving up motorcycling and new, younger riders aren't replacing them and engaging in what is an exhilarating (if occasionally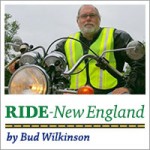 dangerous) recreation.
"It's a big challenge for the industry right now. As the baby boomers get older, they're getting out of motorcycling for the most part and our struggle right now is to attract the millennials," Kawasaki senior vice president Bill Jenkins told me last month at the Progressive International Motorcycle Show in New York. "It is important for the industry to go after that age group because the industry is stagnant right now."
Stagnant, or worse. While smaller manufacturers such as BMW, Ducati and Triumph are experiencing growth, overall motorcycle sales are down. U.S. sales of industry giant Harley-Davidson were off eight percent in the first nine months of the 2017, with only part of the decline likely traceable to competition from the revived Indian brand. Total sales for the year haven't been announced yet, but the story won't be positive for the company that has a more than 50 percent share of the market.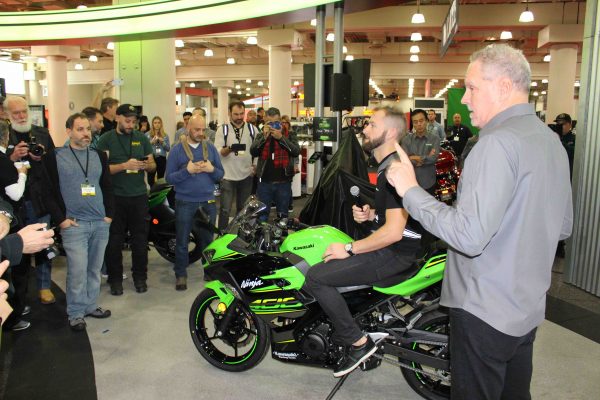 A love of riding that has traditionally been passed down from generation to generation or picked up in youth because motorcycles were considered too cool to overlook. That is no longer the case, especially among those born from the early 1980s to the early 2000s, which translates into fewer younger riders.
"It's a different group and a lot of that has to do with the environment and technology and what's available to them," Jenkins said. "When we were younger, motorcycling was part of something; to get outdoors and do stuff. In today's world, they've got their iPhones, their Game Boys, there's stuff on the couch they're doing. We're trying to get them off the couch and out on some bikes."
Nick Just, who oversees the Connecticut Rider Education Program for the state Department of Transportation, has witnessed a waning of the popularity of motorcycling in declining enrollment in classes. CONREP taught 4,365 students last year, compared to 6,069 just five years ago.
Enrollment has been trending down for five years after peaking in 2011 and 2012 with 6,043 and 6,069 students, respectively. It dipped to 5,621 in 2013, 5,057 in 2014, 4,997 in 2015, 4,670 in 2016 and 4,365 last year.
Just noted that 2011 was the first year that riders in Connecticut were required to pass a motorcycle safety course to get an "M" endorsement on their driver's licenses. "I think in the beginning when the law was passed a lot of people were riding unendorsed for a long time," he said, suggesting that publicity about the new mandate may have convinced some existing riders to sign up and therefore spiked the totals.
He also suggested that higher gas prices in 2011 and 2012 may have prompted more state residents to look at alternative transportation. However, gas prices are back down, wiping out the search for alternatives to cars and trucks. But Just also sees a generational shift. "There's a whole generation that isn't getting into the sport," he said.
Technology has also had a huge impact on the portion of an industry that has a been cheerleader for motorcycling – the magazine field. Many mags have folded or been absorbed into existing publications. (See separate story here.) Print is anathema to younger generations, resulting in declining circulation and declining revenue for the mags.
Gone are such titles as "Hot Bike," "DIRT RIDER," "Sport Rider," "V-Twin," "Motorcycle Cruiser" and "Motorcycle Rides & Culture." Other mags have trimmed production. "Cycle World" recently announced that it is going quarterly this year, while "Motorcyclist" has cut back to six issues a year. The megaphone that has loudly promoted riding over the years just isn't as boisterous.
Another reason for the decline in popularity of motorcycling is price. Motorcycles can be too darned expensive – for everyone, but especially for younger riders.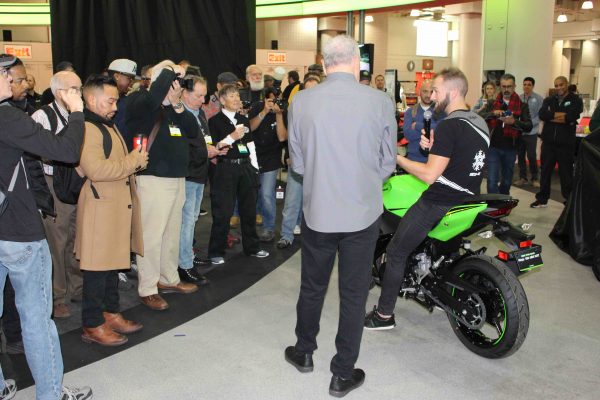 "If you went back 10 years ago and looked at the price of motorcycles, they've essentially in some categories doubled," said Jenkins. "We're very keen on understanding that question and that we don't want to price people out of the market. Some of the top end sport bikes are there now; they're expensive. You can buy a car for the price of some motorcycles."
Getting an industry to adapt isn't easy, but manufacturers are slowly developing and introducing new models for younger riders. They're listening to customers and trying to find ways to attract new ones. For 2018, Kawasaki has upsized its entry level sport bike. The Ninja 300 has become the Ninja 400, but with an identical $4,999 MSRP for a non-ABS version.
"In the Ninja 300 research, we did get feedback that they'd like a little more power, especially when they got used to it; got riding it for work or transportation on the highway, and so that's what this bike will deliver now. From the entry-level position, this is probably the top of the food chain," Jenkins said.
Harley-Davidson has even vowed to bring out 100 new models over the next 10 years. What's needed in addition to attractive new models – from all makers – is a concerted effort to inform younger consumers why riding might appeal to them. If they can pry their eyes away from the devices in their hands, millennials might discover how much fun riding is.
(A version of this column appeared in the "Republican-American" on Jan. 13, 2018.)