LITLE NECK, NY – With new bike sales declining, more dealers are now paying greater attention to pre-owned bikes and are offering customers more choices. What nudged me into writing about this subject was a post this week on the website's Facebook page showing two nearly identical Triumph Rocket 3 Roadster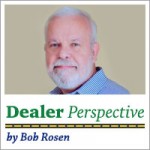 models.
One was a 2017, the other a 2014. Both had low mileage and both were red and black. One was offered by a shop (Kent Road Motorsports in Cornwall Bridge, CT,) that sells only pre-owned models; the other by a multi-line dealer (Libby's Motoworld in New Haven). What caught my attention was the fact the newer model was priced much lower.
If you do some comparison shopping, you'll quickly learn that there can be quite a variation in asking price for similar bikes at different dealerships. How is this possible, especially with price guides like NADA and Kelly Blue Book on the scene?
Firstly, NADA and Kelly are only used by dealers as a general guideline, and there is often a considerable difference between the two guides for the same bike. Dealers don't establish selling prices for pre-owned bikes based on book value alone. There are multiple factors to consider:
Acquisition cost
The foundation for establishing the ultimate selling price of a pre-owned bike is how much it costs the dealer. Clearly, this can vary from dealer to dealer. Each deal has its own set of conditions and no deal will be exactly the same.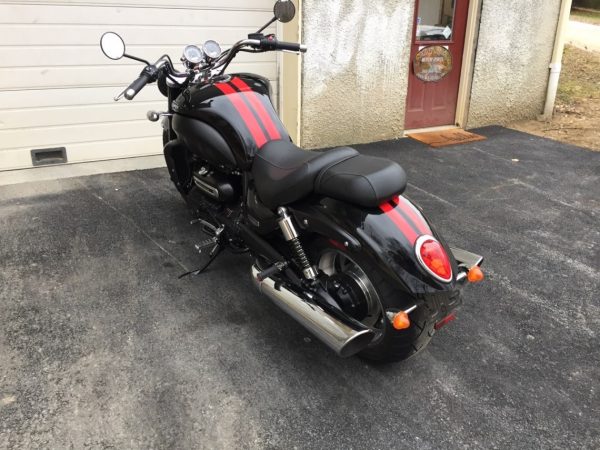 Refurbishment cost
Occasionally, a dealer will acquire a trade-in that needs nothing – just park it in the showroom and wait for the customer to arrive, fall in love with the bike and take it home.
However, most trade-in bikes require some work to bring them up to re-sale condition. A new set of tires is often needed. Some dealers automatically put an oil and filter change into every trade-in. Good dealers put some time into a thorough inspection of the bike to determine what, if anything, is needed to bring the bike up to sellable condition. All of the labor and parts costs are totaled and added to the acquisition cost. The dealer now has a true cost associated with each pre-owned unit.
Market conditions
Dealers are always checking out the competition. They will have a pretty good idea of how the market looks for each of their pre-owned bikes. If there are a lot of a particular bike available for sale in a dealer's area, he may elect to put a lower price than usual on a bike just to provide some incentive to buyers. The opposite can be true as well. If a dealer feels he has a "hot" bike, he may chose to elevate the price somewhat.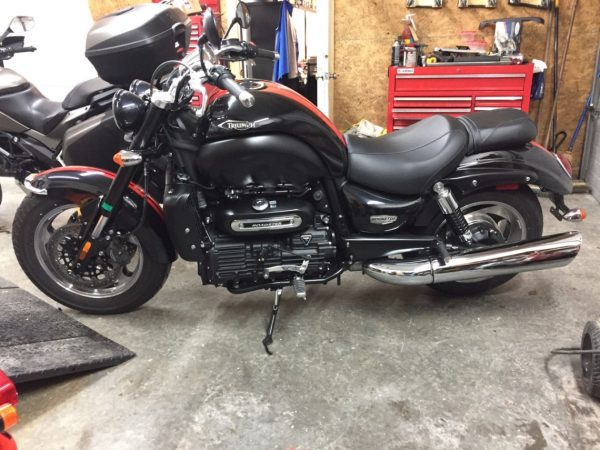 Dealers' current inventory situation
If a dealer's pre-owned inventory is "heavy" on a certain model or if there are just too many pre-owned units in stock, a dealer can be motivated to price more aggressively for quicker sale.
Seasonality 
You can be sure every dealer looks at all of their inventory, including pre-owned bikes, differently in February than they do in June. Sometimes it requires lower prices in the "off season" than "high season" to get pre-owned bikes rolling into customer's hands.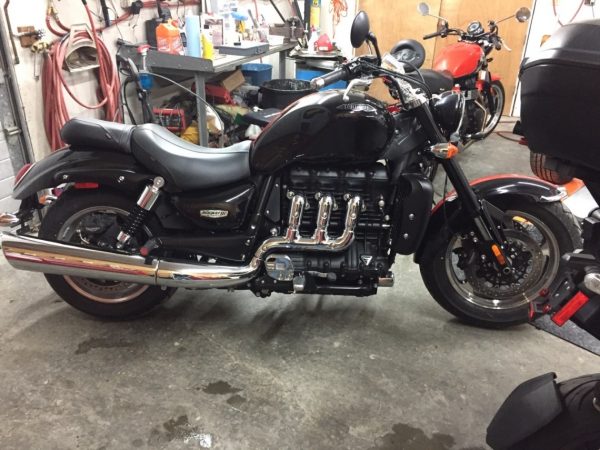 Kentucky windage
Just like a shooter uses his intuition and experience to adjust his shot for the effects of wind or target movement, the dealer uses his own insights based on experience to adjust the price of a particular pre-owned bike. These adjustments are not necessarily based on any of the above mentioned factors, but simply their gut feel for what the price should be.
Getting the right bike for the best deal can be a daunting process. A customer needs to be patient, do homework, and take advantage of all the resources available before signing on the dotted line.
Regarding the Triumph Rocket 3s, given their ages and condition (excellent in each case), each store has assigned what it feels is a realistic asking price based on the aforementioned variables and maybe some we don't know about.
(Editor's note: After this column appeared, Dan Coppolella of Libby's Motoworld emailed to point out that the Rocket 3 that it's selling is highly-accessorized with "several thousand" in upgrades, including Corbin luggage and seat, Progressive shocks, Triumph exhaust, fly screen, engine guard and more. "Our bike is a far better value for the buyer who considers the optional equipment," he wrote.)
(Photos courtesy of Kent Road Motorsports)