By Bud Wilkinson of RIDE-CT.com
Iron Butt legend John Ryan, whose exploits were celebrated by author and long distance rider Melissa Holbrook Pierson in her book "The Man Who Would Stop at Nothing – Long-Distance Motorcycling's Endless Road," died in a motorcycle crash on I-78 in New Jersey on Sunday. He was 53. "The Express Times" has the story here.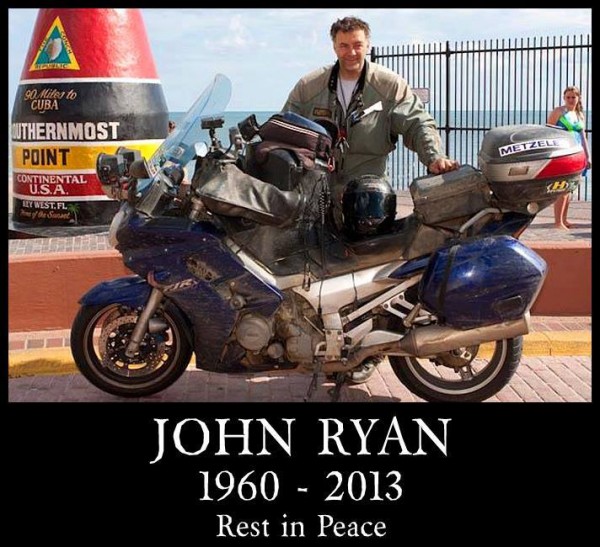 In an interview with RIDE-CT in January 2012, Pierson said Ryan had the ability to energize a room by the mere act of walking into it. "This is who he is. He's so determined and so focused on this moment, whatever that moment happens to be. You realize you're really in the presence of something unusual in this world," she said. Ryan's greatest feat was riding 5,645 miles in 86 hours and 31 minutes.
The full Pierson column can be found here.