EAST HARTFORD, CT – Motorcycles and music are Joe Barone's passions. He rides a 2012 Harley-Davidson CVO Road Glide Custom. It's dubbed "The Skunk" because of its stark black and white color scheme and it even has a personalized Connecticut license plate on the rear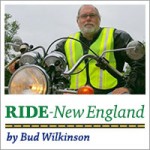 fender that reads "SKUNKD." He's also lead vocalist and guitarist of the band Joe Barone & the Remedies, which released a CD titled "Some Grace" a few days before Christmas.
For Barone, though, motorcycles and music represent both pleasure and business; recreation and remuneration. He's one of those rare individuals whose passions coincide with career path.
"They are both a therapy for me. It's my stress management," Barone said last Saturday as he sat inside his glassed-in office near the front entrance of Gengras Harley-Davidson in East Hartford. It was two days before Christmas and he was busy greeting customers who had braved the icy conditions outside. Before stopping to chat, he'd made sure pizza and drinks were set out and that Santa Claus was posing for pictures in front of a shiny new model in a corner of the showroom.
Barone, 38, is general manager of the dealership. He's worked at Gengras for seven years – first as finance manager, then as general sales manager. Since October 2016, he has been general manager. In his spare time over the past 22 months, he's also worked on the new CD. "By pairing a lifestyle that also brings enjoyment makes it easier. It's a great path," he said.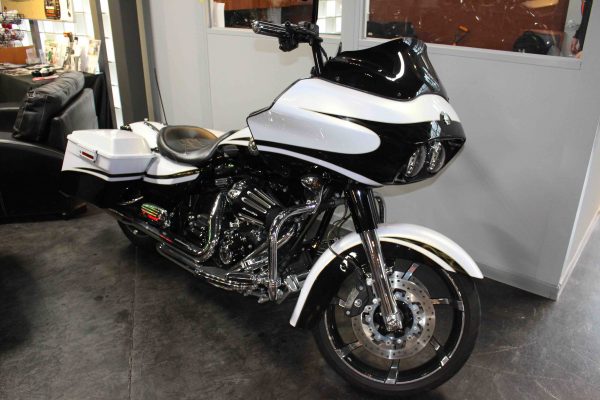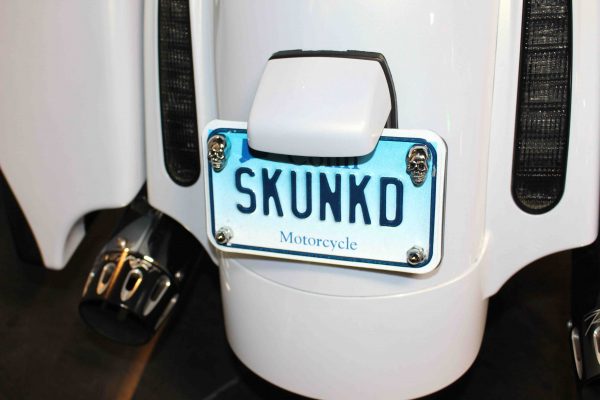 Barone got into motorcycles and music at an early age. He rode dirt bikes as a kid and got his "M" endorsement at 18. He began playing guitar at six when a guitar-collecting uncle gave him one. "He could see my infatuation. That started my musical journey," said Barone, who grew up in East Windsor .
In 1997, Barone moved into Boston to study music and business at Northeastern University, while playing acoustic sets at local bars and parties. In 2002, with the help of musical friends, he issued the solo CD "Ocean Drive." That was followed by the formation of the band Incidental Bliss and a relocation to New York City where the band played clubs such as The Bitter End, CBGB, Arelene's Grocery and the Knitting Factory.
In 2005, Incidental Bliss released a seven-song EP titled "The View Inside My Mind" only to disband a year later. "The Remedies came together probably 2008, 2009," Barone recalled. "What we call the music is Roots Rock. I've tried to take the root of all musical genres that I enjoy and try to find the common denominator."
Barone explained that chord progressions in music are often the same regardless of the type of music; that they are merely "played differently and delivered differently. I try to include as many different styles as possible so I can relate to a larger audience."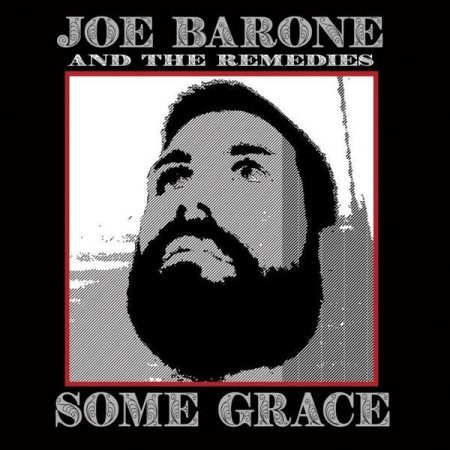 Consequently, the tracks on "Some Grace" have elements of country, pop, rock, hip-hop and even reggae. While the lyrics on the CD are occasionally superficial, the melodies are extremely well crafted. The 11-song release was recorded in one eight-hour session at TELEFUNKEN Studios in South Windsor.
Rather than record each track separately and edit them together, the band played the songs together in unison just like in the days before sophisticated, multi-track recording. "We did three takes of each track," Barone said. The best version of each went on the CD. "I'm proud and excited of what we were able to capture. We captured something that was organic and authentic, Music today feels overproduced and too perfect to the point where it doesn't feel real."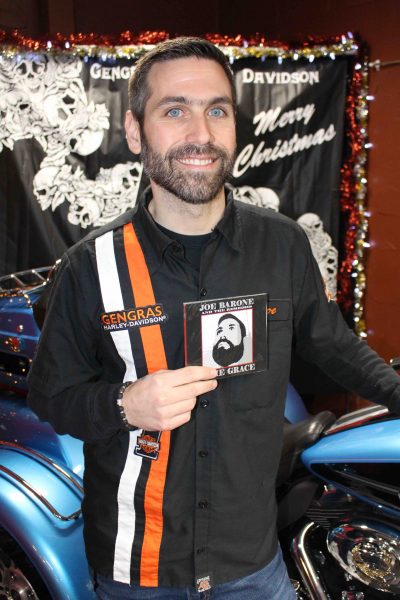 Barone has the CD for sale at the dealership; a display rests on a casual table in his office. It can also be ordered through his website, joebaronemusic.com. Also for sale is his Road Glide Custom, which is parked on the showroom floor outside of his office. "Time for something different," he said, although he is unsure of what his next motorcycle will be because there are "so many amazing options."