(Update: Libby provided an update on Saturday, Nov. 18 reporting that the crash occurred "in front of my kids' house" and that another motorist immediately called 9-1-1. He explained, "The EMT's and the staff at Bridgeport Hospital were phenomenal in responding, assessing and commended me over and over on the fact that I was wearing all of the proper riding gear. I believe my full-faced helmet possibly saved me life. I suffered a small fracture in my right collarbone, a very small collapse in the right lung, and some minor scrapes and bruises. The deer was not as lucky."
NEW HAVEN – Keith Libby, service manager at Libby's Motoworld, suffered serious injuries today in a motorcycle accident involving a six-point buck. A Friday night post on the dealership's Facebook page reported that Libby "had a scary get off" that resulted in a broken collarbone, bumps and bruises.
An accompanying photo showed Libby giving a thumbs up from a hospital bed.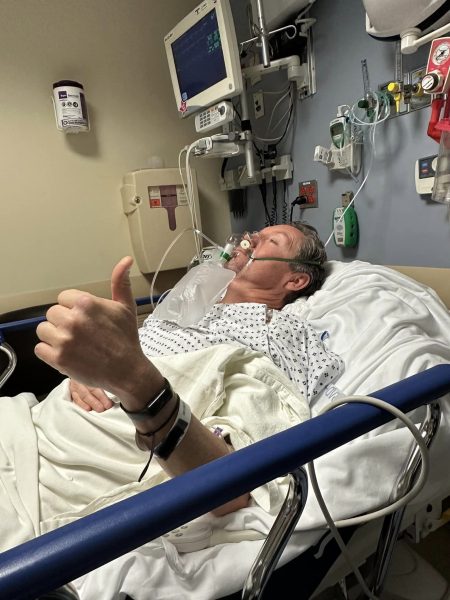 The post noted, "Wearing gear DOES WORK!!!" and reported that Libby was clad "head to toe in proper riding apparel… Had he not been wearing riding gear, he would have been much less fortunate." No mention was made of where the accident with the deer took place, at what time or how it happened. Libby's personal Facebook page says that he lives in Shelton.
Additional photos on both pages showed the damage Libby's helmet and the Triumph motorcycle that he was riding sustained. Libby's Motoworld is a dealer of Honda, Triumph and Yamaha motorcycles.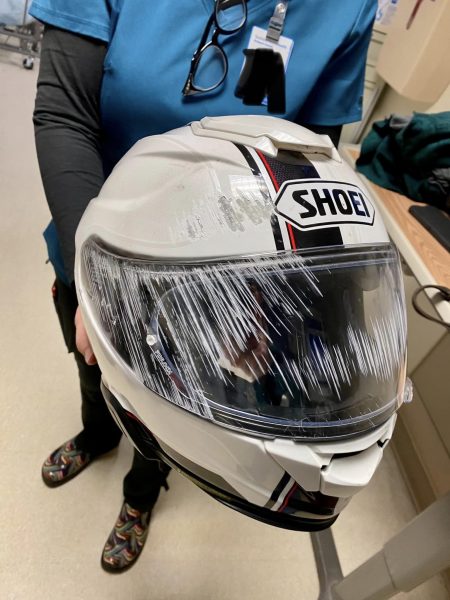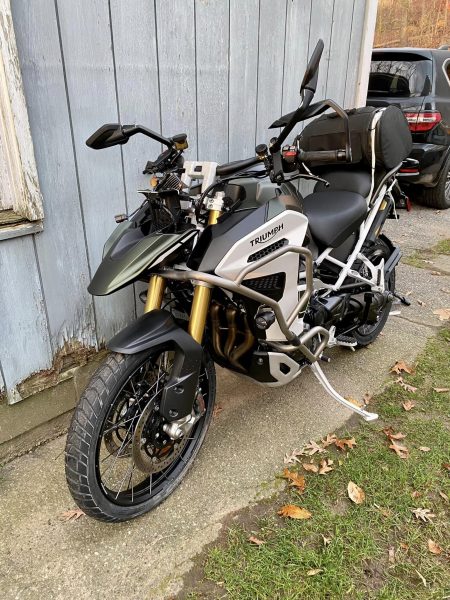 The Facebook post also said, "Thank you to all the medical professionals involved."
Within hours, the post had received nearly 100 comments and well wishes from concerned friends, customers and riders.
(Photos taken from Libby's Motorworld's Facebook page)