It's 46 years old and has never been ridden – a limited-edition 1977 Triumph Bonneville Silver Jubilee model. The gas tank has never been filled with petrol and its odometer reads only 1.3 miles. No doubt that's because the motorcycle has been rolled around over the years.
Its whereabouts and the identity of its owner shall remain a secret as I came upon it unexpectedly this week when out doing a car story. Suffice to say, the British-made Bonneville is in Connecticut and in a safe and secure place. It's displayed in a bar room in a dry basement of the owner's home, along with a vintage Norton Commando.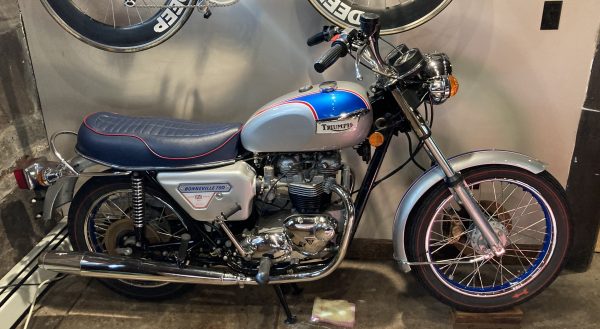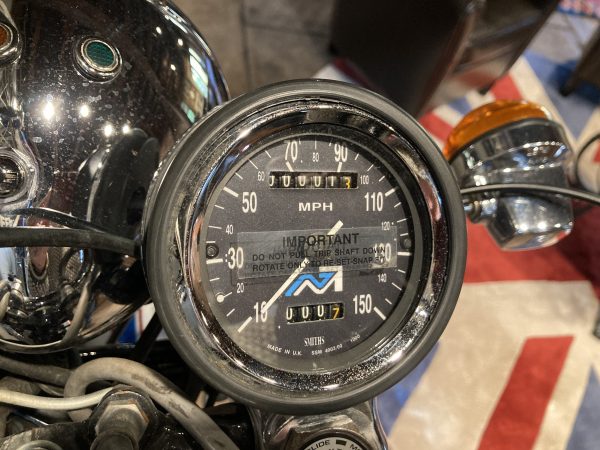 The Silver Jubilee edition was released to commemorate the 25th anniversary of Queen Elizabeth II being crowned in England. What began as a stock 744cc, T140 Bonneville got a blue over silver paint job with red pin striping, special badging and chrome engine covers.
A total of 1,000 were produced for the U.K., another 1,000 for the United States and an additional 400 for sale elsewhere. The tank differed between the U.K. and U.S. versions. The U.K.-spec bikes had a 4.5-gallon square tank, while the export version had a teardrop tank. The seat on the Silver Jubilee model was dark blue with red piping.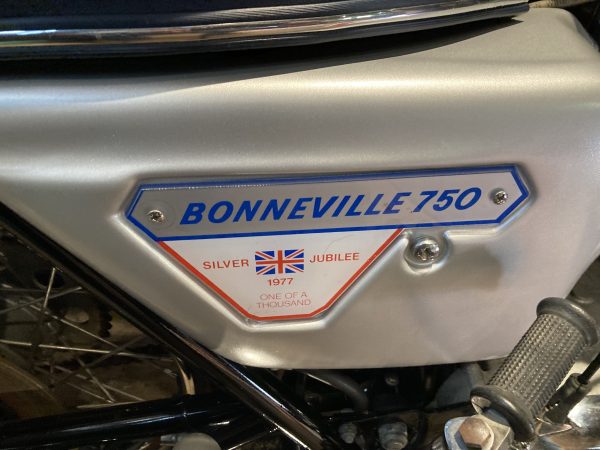 The Silver Jubilee sold new in England for £1,149, compared to £1,012 for a stock Bonneville. Many were purchased by collectors as an investment. These days it's not uncommon to see them listed for sale from anywhere from £14,750 to as much as £18,500, which is nearly $22,500.
The Silver Jubilee that RIDE-CT came upon looks new with few signs of age, although the opening to the gas tank shows a bit of oxidation. It also still has its original tires.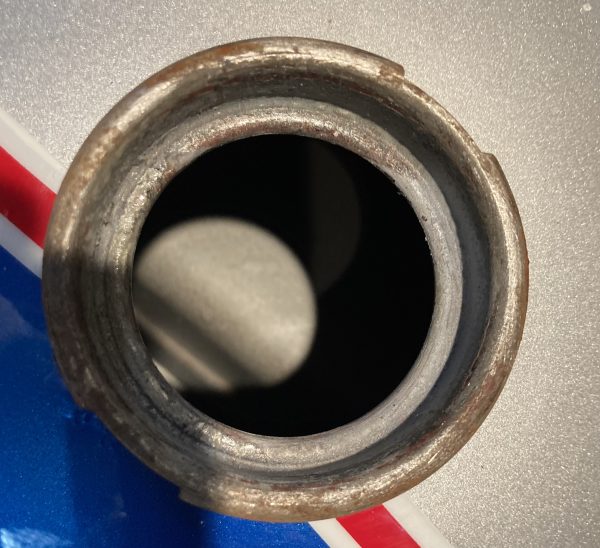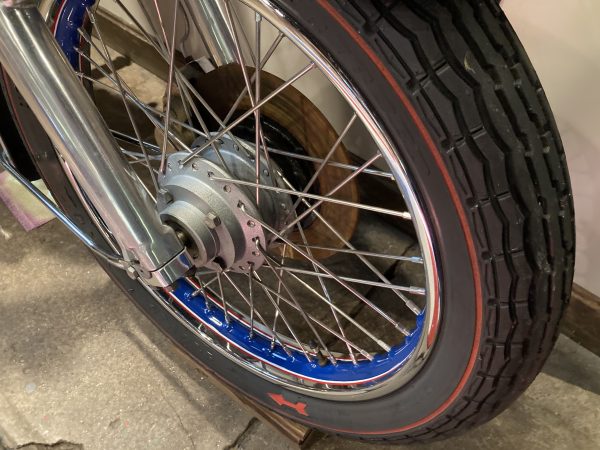 So taken was RIDE-CT by the Bonneville (having only seen worn, faded versions out on the road), no questions got asked regarding the Norton that's also displayed in the owner's basement. Maybe next time.