CANAAN, NY – Being the foodie that I am, I've always endeavored to make my riding days more robust with visits to out-of-the-way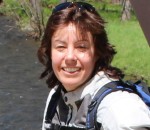 eateries that exude their own unique cuisine and atmosphere.  And those restaurants that "make the grade" are rewarded handsomely with my repeat business, along with all that of those who ride along with me.
The folks at the Backwater Bar & Grille at 42 Queechy Lake Drive keep me and my hungry two-wheeled friends coming back time and time again.  This little gem is located just a small ride off one of my favorite motorcycle routes, Route 22 in picturesque Columbia County. It's north of the New York State Thruway/I-90. Head west on Route 295, then right on Route 30/Queechy Lake Drive.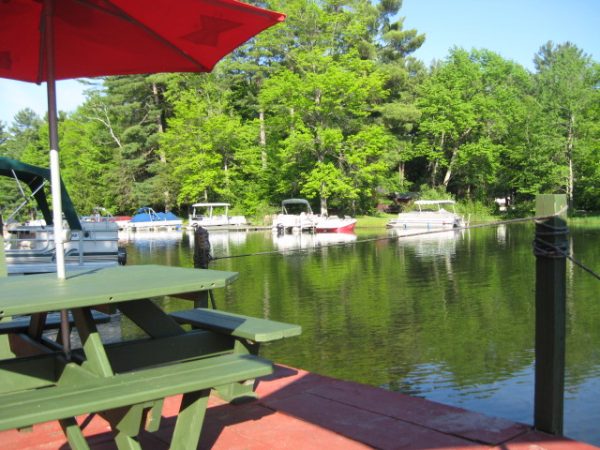 The restaurant sits on the shallow backwaters of Lake Queechy and offers waterside outdoor dining during the warm season.  A special attraction is Franklin the turtle – a gigantic snapper who has made his home in this place.  Every once and again, visitors will spot this prehistoric looking creature floating around the serene waters with his moss covered shell, along with a myriad of other inhabitants, such as eastern painted turtles and several varieties of fish.  Kids and adults alike enjoy sitting out on the deck watching this most relaxing aquatic performance.
The menu offerings are diverse so there is something for most everybody to enjoy.  Lunch offerings are plentiful, from tasty appetizers. such as scallops wrapped in bacon, eggplant fries and bruschetta, to homemade soups. There are salads, sandwiches, wraps, quesadillas and pizza.
The burgers are a perennial favorite amongst my mates. The Backwater Burger has eight ounces of angus beef topped with sauted onion, peppers and mushrooms with bacon, choice of cheese and lettuce on a Kaiser roll.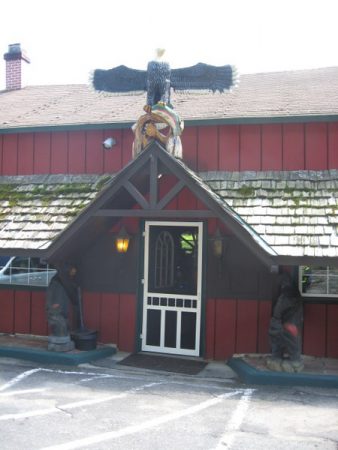 For those who prefer a later repast, the Backwater Bar & Grille also offers a wide array dinner entrees to choose from, including pasta, seafood, beef and pork. As their food is cooked to order, be sure to plan sufficient time – the quality of your meal will be the payoff.
The Backwater Bar & Grille is open seven days a week, year-round, from 11:00 a.m. to 1:00 a.m.  And, if you visit in the warmer months, don't forget to say hello to Franklin for me!
 – By Victoria Zandonella